Cancer vaccine shows promise in glioblastoma trial
Personalised cancer vaccine increases progression free survival by approximately 50 percent in patients with newly diagnosed glioblastoma.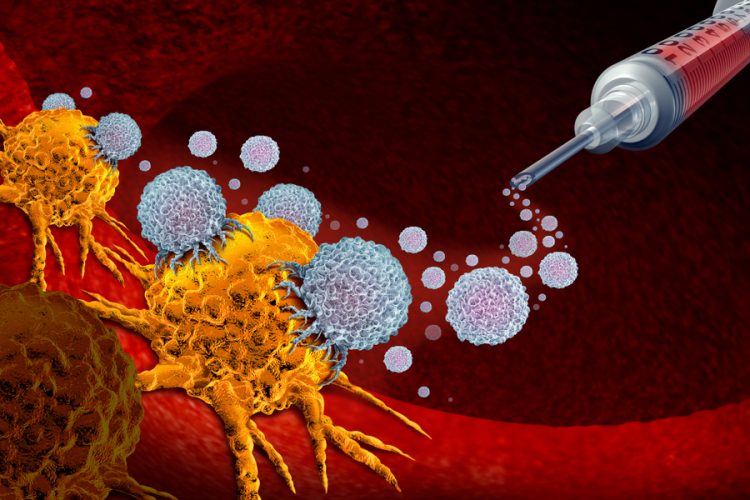 Newly released Phase II trial data demonstrates that AIVITA Biomedical Inc's personalised cancer vaccine, AV-GBM-1, is of benefit to patients with newly diagnosed glioblastoma (GBM).
The analysis focused on 57 patients from the Phase II multi-centre trial (NCT03400917), who received eight doses of AV-GBM-1 over approximately six months and had survived and been followed between 10.1 and 27.6 months from enrolment. In these participants, the median length of progression free survival (PFS) was 10.4 months, an improvement of approximately 50 percent over the median PFS of 6.9 months in the landmark STUPP study that established the standard of care for patients with newly diagnosed GBM. This represents a 42 percent reduction in the risk of progression or death at 6.9 months. At the time of analysis, median survival had not been reached, so the company said it would be assessed after the final patient had a minimum follow up of 15 months. Overall, the treatment was well tolerated. There were 54 serious adverse events among 28 of 57 patients but none were attributed to the vaccine.
"The potential for AV-GBM-1 to significantly improve PFS in newly diagnosed GBM patients over and above current standard of care is very encouraging," commented Dr Robert O. Dillman, chief medical officer of AIVITA. "We look forward to confirming this benefit in a randomised Phase III multi-centre trial."
AV-GBM-1 is a novel immunotherapy consisting of autologous dendritic cells loaded with autologous tumour neoantigens. The neoantigens are derived from self-renewing tumour-initiating cells isolated from tumours after routine surgical debulking. AV-GBM-1 is admixed with granulocyte-macrophage colony stimulating factor (GM-CSF) as an adjuvant, prior to administration by subcutaneous injection. According to AIVITA, the treatment is uniquely "pan-antigenic," targeting multiple antigens, including all neoantigens, from autologous tumour-initiating cells that are responsible for the tumour growth.
"This milestone is an encouraging first step in the fight against GBM, a disease that has a devastating impact on patients and their families," said study principal investigator Dr Daniela Bota, director of the University of California Irvine (UCI) Alpha Stem Cell Clinic and medical director of UCI Health Comprehensive Brain Tumor Program.
AIVITA is currently conducting two clinical studies in the US investigating its platform immunotherapy in patients with GBM and melanoma.