Moderna announces $6.3 billion in H1 revenues
With sales of its COVID-19 vaccine accounting for $5.9 billion in revenue, Moderna reports H1 revenue 84-fold higher than in 2020.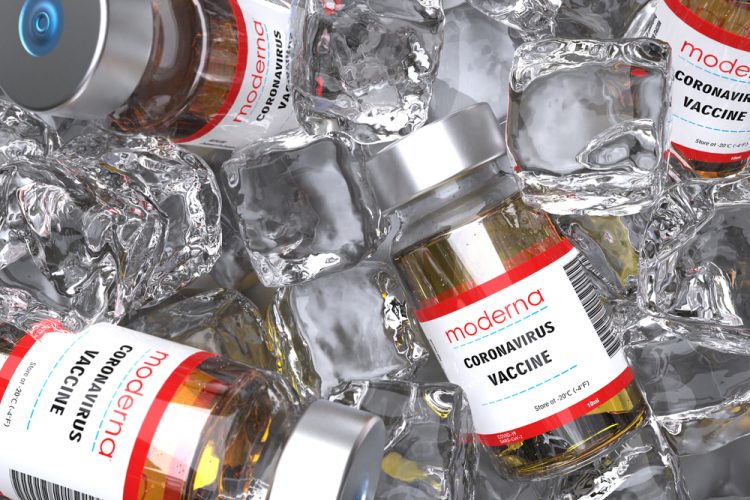 [Credit: Giovanni Cancemi/Shutterstock.com].
Moderna has announced its financial results for the second quarter (Q2) of 2021, with $4.4 billion in total revenue, compared to $67 million for the same period in 2020. Total revenue for the first half (H1) of 2021 was $6.3 billion, compared to $75 million in 2020. Sales of Spikevax (previously COVID-19 Vaccine Moderna) – the company's messenger RNA (mRNA) vaccine against SARS-CoV-2 – accounted for $4.2 billion (199 million doses) and $5.9 billion (302 million doses), respectively.
Commenting in the financial result release statement, Stéphane Bancel, Chief Executive Officer of Moderna, stated: "I am proud of the progress our teams at Moderna have made in the past quarter in advancing our development pipeline while addressing a global pandemic and quickly establishing global manufacturing and commercial organisations. We now have mRNA candidates in clinical trials across five therapeutic areas including infectious diseases, cardiovascular, oncology, rare disease and autoimmune disorders. We are pleased that our COVID-19 vaccine is showing durable efficacy of 93 percent through six months, but recognise that the Delta variant is a significant new threat so we must remain vigilant."
Looking forward, Bancel said: "We have begun preparing late-stage studies for our flu vaccine and RSV [respiratory syncytial virus] vaccine, which received fast track designation from the FDA a few days ago and are looking forward towards our vision of a single dose annual booster that provides protection against COVID-19, flu and RSV for adults. I look forward to the start of our Phase III trial for CMV [cytomegalovirus] this year and to clinical proof of concept data in the coming quarters from our therapeutics pipeline. We believe this is just the beginning."
Moderna's net income was $2.8 billion for Q2, compared to a net loss of $117 million for the same period in 2020. Net income was $4.0 billion for H2 2021, compared to a net loss of $241 million for the same period in 2020. A total of $421 million was spent on R&D in Q2 2021, compared to $152 million for 2020. R&D expenses were $822 million for H1 2021, compared to $267 million in 2020. The growth in spending was mainly due to increases in clinical trial expenses, and to a lesser extent, personnel-related costs, manufacturing expenses and consulting and outside services, largely driven by increased Spikevax clinical development and headcount.
The company has updated its financial expectations for 2021 to reflect the growth – it anticipates product sales of $20 billion in 2021, with its COVID-19 vaccine manufacturing capacity being between 800 million and 1 billion doses. The company says it expects quarter over quarter cost increases in R&D and Selling, General & Administrative (SG&A) expenses during 2021 as commercial and research and development activities and expenses ramp up. It also expects $450-550 million of capital investments for 2021 including the planned capacity expansion announced in April 2021.
For details on the progress of the specific vaccine programmes Moderna has under development, please click here.