Bimzelx® receives EC approval for plaque psoriasis treatment
The European Commission (EC) have approved UCB's Bimzelx (bimekizumab) for the treatment of moderate to severe plaque psoriasis.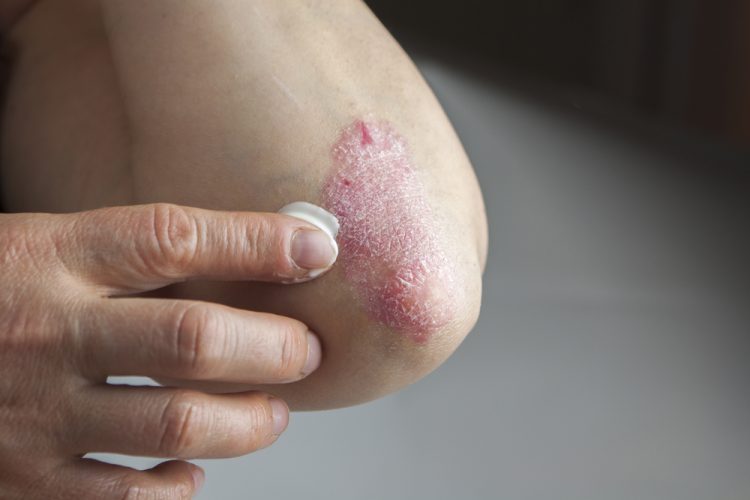 UCB have announced the approval of Bimzelx (bimekizumab) by the European Commission (EC) for the treatment of adults with moderate to severe plaque psoriasis and who are candidates for systematic therapy.
Bimekizumab is the first approved treatment in the European Union (EU) for moderate to severe plaque psoriasis that is designed to selectively and directly inhibit both interleukin 17A and 17F (IL-17A and IL-17F). It is a humanised immunoglobulin G1 (IgG1) monoclonal antibody that selectively binds with high affinity to IL-17A, IL-17F and IL-17AF cytokines, blocking their interaction with the IL-17RA/IL-17RC receptor complex. 
Bimekizumab is approved at a recommended dose of 320mg, administered by two subcutaneous injections every four weeks to week 16 and every eight weeks thereafter. For some patients with a body weight more than or equal to 120kg who did not achieve complete skin clearance at week 16, 320mg every four weeks after week 16 may further improve treatment response.
The EC approval follows a positive opinion granted in June 2021 by the European Medicines Agency (EMA)'s Committee for Medicinal Products for Human Use. The approval is supported by positive results from three Phase III studies, which evaluated the efficacy and safety of bimekizumab in 1,480 patients with moderate to severe plaque psoriasis.
The efficacy and safety of bimekizumab were evaluated in various trials, including versus placebo and ustekinumab (BE VIVID), versus placebo (BE READY) and versus adalimumab (BE SURE).  Patients with plaque psoriasis treated with bimekizumab achieved superior levels of skin clearance at week 16, compared to those who received ustekinumab, placebo and adalimumab, as measured by at least a 90 percent improvement in the Psoriasis Area & Severity Index and an Investigator's Global Assessment (IGA) response of clear or almost clear skin. Clinical responses achieved with bimekizumab at week 16 were maintained up to one year in all studies.
The most frequently reported adverse reactions in the clinical studies were upper respiratory tract infections and oral candidiasis. Full findings from the Phase III BE READY and BE VIVID studies are published in The Lancet, and the results of the Phase III BE SURE study are published in The New England Journal of Medicine (NEJM).
"The approval of Bimzelx in Europe is the first marketing authorisation for this new psoriasis treatment worldwide and represents a landmark moment for the dermatology community and UCB," commented Emmanuel Caeymaex at UCB. "We believe that bimekizumab has the potential to raise expectations of what psoriasis treatment can deliver."