Imfinzi™ plus chemotherapy triples small cell lung cancer survival
Roughly 17.6 percent of patients treated with Imfinzi plus chemotherapy were alive at three years, versus 5.8 percent of chemotherapy patients.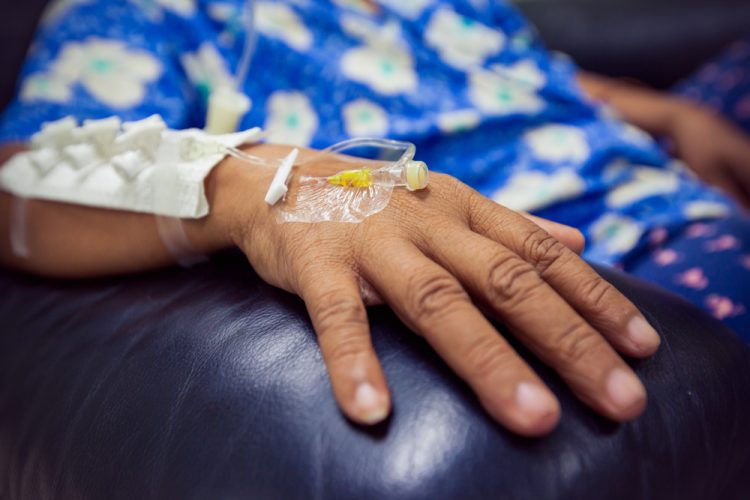 Updated results from the CASPIAN Phase III trial showed AstraZeneca's Imfinzi™ (durvalumab) in combination with a choice of chemotherapies, etoposide plus either carboplatin or cisplatin, demonstrated an overall survival (OS) benefit at three years for adults with extensive-stage small cell lung cancer (ES-SCLC) treated in the first-line setting. These data show the longest survival update ever reported for an immunotherapy treatment in this setting.
Imfinzi is a human monoclonal antibody that binds to PD-L1 and blocks the interaction of PD-L1 with PD-1 and CD80, countering the tumour's immune-evading tactics and releasing the inhibition of immune responses.
CASPIAN was a randomised, open-label, multi-centre, global Phase III trial in the first-line treatment of 805 patients with ES-SCLC. The trial compared Imfinzi in combination with chemotherapy (etoposide and either carboplatin or cisplatin), or Imfinzi and chemotherapy with the addition of a second immunotherapy, tremelimumab, versus chemotherapy alone.
In the two experimental arms, patients were treated with four cycles of chemotherapy. In comparison, the control arm allowed up to six cycles in addition to optional prophylactic cranial irradiation.
The CASPIAN trial met the primary endpoint of OS in June 2019, reducing the risk of death by 27 percent. The latest results showed sustained efficacy after a median follow up of more than three years for censored patients, with a 29 percent reduction in the risk of death versus chemotherapy alone. Updated median OS was 12.9 months versus 10.5 for chemotherapy.
The results included a planned exploratory analysis, where an estimated 17.6 percent of patients treated with Imfinzi plus chemotherapy were alive at three years, versus 5.8 percent of patients treated with chemotherapy alone. The survival benefits were consistent across all subgroups, in line with previous analyses.
Imfinzi plus chemotherapy continued to demonstrate a well-tolerated safety profile consistent with the known profiles of these medicines. Results showed 32.5 percent of patients experienced a serious adverse event (all causality) with Imfinzi plus chemotherapy, versus 36.5 percent with chemotherapy alone.
"Patients with extensive-stage small cell lung cancer historically have had limited treatment options and still face a dire prognosis, which makes these data showing that three times as many patients survive three years following Imfinzi treatment especially meaningful," commented Luis Paz-Ares, principal investigator. "These results reinforce Imfinzi plus platinum chemotherapy as an important standard of care in this setting."