Is Aduhelm® of benefit to Alzheimer's patients long-term?
New data shows that patients taking Aduhelm® (aducanumab-avwa) had significant reductions in tau and amyloid beta after nearly 2.5 years.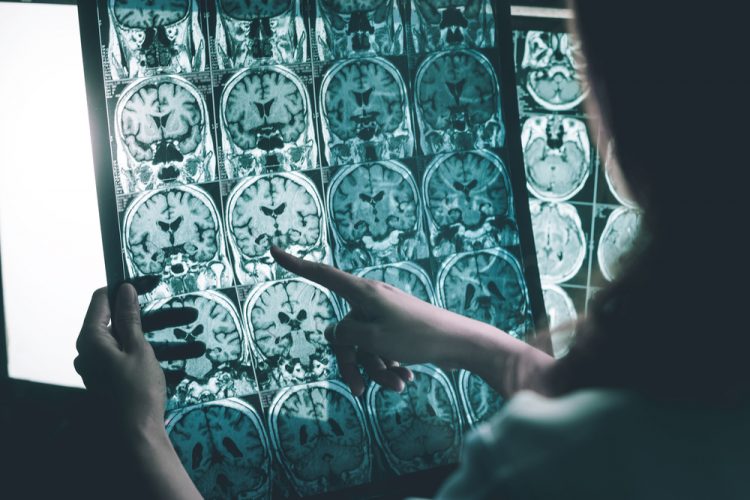 According to Biogen, after nearly two and a half years patients treated with 100 mg/ml Aduhelm® (aducanumab-avwa) injection continue to show significant reductions in two key Alzheimer's disease pathologies: amyloid beta plaques and plasma p-tau181.
Additionally, the data from the long-term extension phase of two Phase III trials demonstrates that at 78 weeks patients with reduced levels of plasma p-tau181 had less clinical decline than those whose plasma p-tau181 levels were not reduced.
The new data shows that Aduhelm significantly reduced amyloid beta plaque levels out to Week 132 and continued to decrease plasma p-tau181 levels at 128 weeks. Patients with more effective amyloid beta clearance (standardised uptake value ratio [SUVR] lower than 1.1 by 78 weeks) also had greater decreases in p-tau181 at week 128. These findings point to the potential of continued benefit of treatment in the longer term with continued reduction of amyloid beta plaques.
"These are meaningful findings, which further our understanding of amyloid and downstream biomarkers, such as p-tau 181, in Alzheimer's disease and can help inform how long patients may benefit from treatment to reduce amyloid beta plaque," commented Dr Samantha Budd Haeberlein, Senior Vice President, Head of Neurodegeneration Development at Biogen. "These data demonstrate that long-term treatment with Aduhelm continues to reduce the underlying pathologies of Alzheimer's disease beyond two years."
Data showed that patients with a reduction in plasma p-tau181, an exploratory endpoint, had less clinical progression across all four clinical endpoints (CDR-SB, MMSE, ADAS-Cog13, and ADCS-ADL-MCI) measuring cognition and function in both Phase III trials at Week 78.
In the placebo-controlled period of the Phase III trials, the incidence of amyloid-related imaging abnormalities including MRI signal abnormalities suggestive of vasogenic oedema and sulcal effusions (ARIA-E) in the 10 mg/kg group was 35.2 percent. The incidence was higher among apolipoprotein E (APOE) ε4 carriers (43 percent) than non-carriers (20.3 percent). While the majority of ARIA is asymptomatic, serious symptoms in the setting of ARIA can occur (0.3 percent of participants in the 10 mg/kg group of the Phase III trials). Most events (98.2 percent) of ARIA-E resolved on study, with the majority resolving within 12-16 weeks. Biogen is committed to continuing to work with the aim that ARIA is further characterised and that the risk of ARIA is well understood.
The long-term Phase III extension study was presented at the International Conference on Alzheimer's and Parkinson's Diseases (AD/PD 2022) occurring in Barcelona, Spain, and virtually from March 15-20 2022.
In addition, Biogen has announced the publication of a peer-reviewed manuscript detailing data from the pivotal Phase III EMERGE and ENGAGE trials for Aduhelm® (aducanumab-avwa) 100 mg/ml injection for intravenous use in early Alzheimer's disease in The Journal of Prevention of Alzheimer's Disease (JPAD).
About Aduhelm
Aduhelm is a monoclonal antibody directed against amyloid beta. The accumulation of amyloid beta plaques in the brain is a defining pathophysiological feature of Alzheimer's disease. It is indicated for the treatment of Alzheimer's disease and should be initiated in patients with mild cognitive impairment or mild dementia stage of disease. This indication is approved under accelerated approval based on reduction in amyloid beta plaques observed in patients treated with Aduhelm. Continued approval for this indication may be contingent upon verification of clinical benefit in confirmatory trial(s).