Intravacc publishes GMP vaccine candidate manufacturing process
A new paper details the GMP manufacturing and formulation process for a semi-synthetic Shigella glycoconjugate vaccine candidate from Institut Pasteur.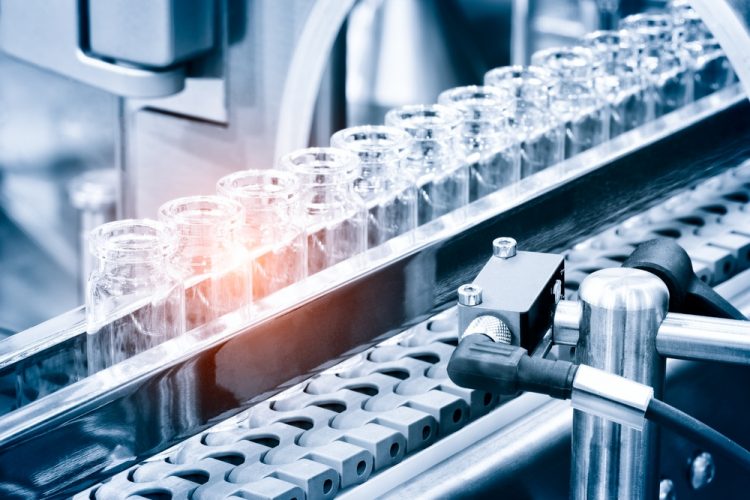 Intravacc has published the good manufacturing practice (GMP) manufacturing and formulation process for a monovalent semi-synthetic conjugate vaccine candidate against Shigella flexneri 2a (SF2a), developed at the Institut Pasteur in France.
The candidate vaccine is under development to combat Shigella SF2a, a species of enteric bacteria that causes shigellosis, which is associated with diarrhoea, in humans. About 250 million cases of shigellosis occur annually in low and middle-income countries, causing over 212,000 deaths. Children acquire Shigella at the highest rate.
The paper, published in ACS Central Science, discloses the feasibility of the GMP synthesis of conjugate vaccines featuring a unique homogenous synthetic glycan hapten fine-tuned to protect against an infectious disease. The scale-up feasibility of the bioconjugation step under GMP conditions resulted in a high yielding process, and a reproducible and controllable SF2a vaccine production process, according to Intravacc.
Pre-clinical and clinical batches for polysaccharide conjugate vaccines and (non-)compendial tests, complying with ICH guidelines and World Health Organization (WHO) recommendations, were produced. The obtained synthetic glycan-based conjugate vaccine passed all toxicity-related criteria, was immunogenic in rabbits and elicited bactericidal antibodies against SF2a in mice. The induced IgG serum antibodies recognised a large panel of SF2a circulating strains. 
Results of the first-in-human trial for the SF2a semi-synthetic glycan-based conjugate vaccine candidate suggest it is safe and immunogenic. Achievements of the development of this candidate SF2a vaccine are part of Stopenterics, a European consortium which has received funding from the European Community's Seventh Framework Programme (FP7/2007-2013).
An age descending Phase IIa trial to investigate the safety and immunogenicity of this SF2a vaccine candidate in the infant target population in endemic countries was initiated in 2020 (NCT04602975). The estimated completion date is expected in the third quarter of 2023.
Dr Jan Groen, Intravacc's Chief Executive Officer commented: "This is Intravacc's second successful development of a GMP manufacturing process for a conjugate vaccine based on Tetanus. Our first conjugate vaccine for Haemophilus influenza type b (Hib) was transferred to international partners worldwide and has been on the market for several years now."