VISIBLE aims to better understand experience of psoriasis for people of colour
Janssen has announced plans to initiate a large-scale study into the impact of psoriasis among black, Hispanic, Asian, indigenous and other people of colour.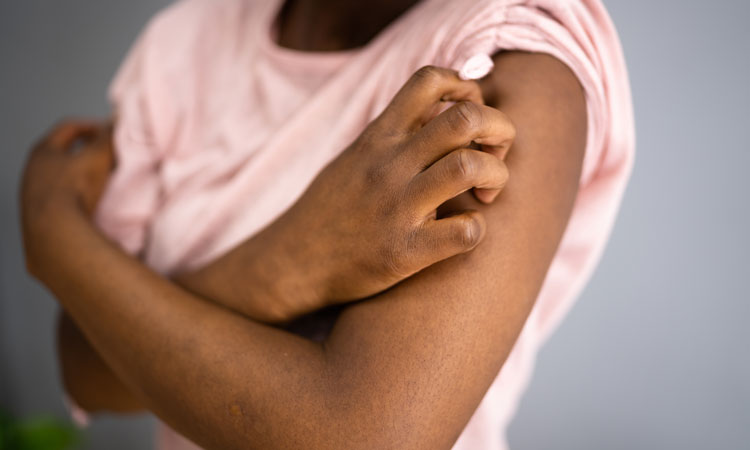 Psoriasis (PsO) patients with darker skin tones experience challenges over and above those of Caucasians, due to limited medical research and education, as well as underrepresentation in clinical studies.1,2,3 PsO can often present less noticeably on the skin, leading to misdiagnoses. The resulting lack of data has hindered optimal care for diverse patient populations.2
To bridge this gap in understanding, the Janssen Pharmaceutical Companies of Johnson & Johnson will be launching VISIBLE, a first-of-its-kind, large-scale prospective clinical study dedicated to people of colour living with moderate to severe plaque and/or scalp PsO.
The study will also evaluate the therapy Tremfya® (guselkumab) in these populations in a bid to gauge its efficacy and safety for people of colour. Despite extensive prior research into Tremfya, the majority of Phase III PsO clinical trials have enrolled predominantly white participants (86 percent).2 Janssen plans to take new approaches to clinical trial enrolment and retention to ensure that VISIBLE promotes more diverse, equitable and inclusive research.
"There are racial and ethnic variations in the prevalence, quality of life impact, and clinical presentation of psoriasis. Limited research data, gaps in medical education and access barriers to advanced treatments may also contribute to healthcare disparities in populations with skin of colour, so it is imperative that we have more diverse representation in clinical studies," explained Dr Andrew Alexis, professor of clinical dermatology and vice-chair for diversity and inclusion at Weill Cornell Medicine in New York and lead study investigator.
"By collecting additional safety, efficacy, biomarker, and disease progression data that are specific to people of colour, we can put more information in the hands of healthcare professionals and their patients so that, together, they can make the best treatment decisions."
References
Bhosle MJ, Kulkarni A, Feldman SR, et al. Quality of life in patients with psoriasis. Health Qual Life Outcomes 2006; 6(4):35
Reddy V, Myers B, Chan S, et al. A review of current phase III clinical trials of plaque psoriasis: under-representation of nonwhite participants and need for reform. Br J Dermatol.2021;184: 348-350.
The National Psoriasis Foundation. Psoriasis Statistics. https://www.psoriasis.org/psoriasis-statistics/. Accessed March 22, 2022