Results are in for PT027 asthma treatment as MANDALA trial wraps up
The Phase III MANDALA trial has demonstrated that the combination medication PT027 significantly reduces the risk of severe exacerbation in patients with moderate to severe asthma, reports AstraZeneca.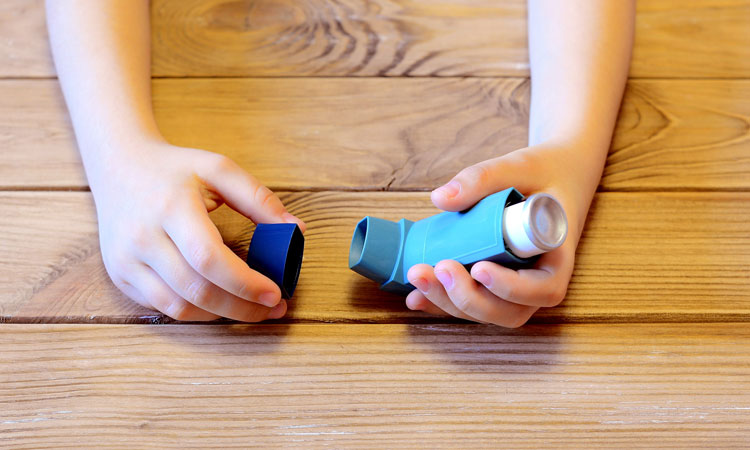 The drug being jointly developed by AstraZeneca and Avillion, PT027, is a potential first-in-class inhaled, fixed-dose combination rescue medication containing albuterol, a short-acting beta2-agonist (SABA), and budesonide in the US.
Having previously reported favourably on the trial's primary endpoints, AstraZeneca now reveals the full results from the positive MANDALA Phase III trial. It has successfully demonstrated that PT027 (albuterol/budesonide) at two different strengths of budesonide, an inhaled corticosteroid (ICS), produces a statistically significant reduction in the risk of a severe exacerbation versus albuterol rescue in patients with moderate to severe asthma,1,2 when used as an as-needed rescue medicine. This will no doubt be welcome news to those patients who collectively experience more than 176 million asthma attacks globally each year.3
Compared with albuterol rescue, PT027 at the 180mcg albuterol/160mcg budesonide dose reduced the risk of a severe exacerbation by 27 percent (p<0.001) in adults and adolescents.1,2 In the trial, patients were randomised to receive PT027 or albuterol rescue, in addition to their usually prescribed maintenance ICS, with or without additional controller medicines.1,2
In secondary endpoints, PT027 (180mcg albuterol/160mcg budesonide) demonstrated a 33 percent reduction in mean annualised total systemic corticosteroid exposure (p=0.002) and a 24 percent reduction in annualised severe exacerbation rate (p=0.008).1,2 Furthermore, the study observed a better chance of patients experiencing an improvement in symptom control and quality of life after 24 weeks of treatment with PT027 compared to albuterol rescue.1,2
Adverse events (AEs) were similar across the treatment groups in the trial and consistent with the known safety profiles of the individual components. The most common AEs experienced included nasopharyngitis (swelling of the nasal passages) and headache.1
Highlighting the improvement of PT027 over the current treatment approach, Mene Pangalos, Executive Vice President, BioPharmaceuticals R&D, AstraZeneca, commented: "Asthma is an inflammatory, variable disease and patients are at risk of experiencing a severe exacerbation regardless of disease severity and adherence to treatment. The results from these Phase III trials support the clinical benefit of PT027, an albuterol/budesonide rescue inhaler, which has the potential to be a first-in-class treatment approach that can prevent asthma attacks over and above their current maintenance therapies."
In the MANDALA trial, PT027 at a lower budesonide dose (180mcg albuterol/80mcg budesonide), also demonstrated a statistically significant reduction of 17 percent in the risk of severe exacerbation versus albuterol rescue (p=0.041), when used as an as-needed rescue medicine in adults, adolescents, and children aged 4–11 years.1,2
The results were published in the New England Journal of Medicine and will be presented at the American Thoracic Society (ATS) 2022 International Conference.1,2,4
References
Papi A, et al. Albuterol-budesonide fixed-dose combination rescue inhaler for asthma. N Eng J Med. 2022; May 15. DOI: 10.1056/NEJMoa2203163. Online ahead of print
Papi A, et al. Efficacy and safety of as-needed albuterol/budesonide versus as-needed albuterol in adults, adolescents and children aged ≥4 years with moderate-to-severe asthma: Results of the MANDALA study. American Thoracic Society International Conference 2022. Oral Presentation.
AstraZeneca Pharmaceuticals. Data on File. Budesonide/formoterol Data on File: Annual Rate of Asthma Exacerbations Globally. (ID: SD-3010-ALL-0017).
Papi A, et al. Albuterol-Budesonide Fixed-Dose Combination Rescue Inhaler in Patients with Asthma. JAMA and The New England Journal of Medicine. Discussion on the edge: reports of recently published pulmonary research. American Thoracic Society International Conference 2022. Presentation.