EMA's human medicines committee (CHMP) May 2022 meeting highlights
The latest meeting saw EMA's human medicines committee (CHMP) recommend the approval of nine new medicines, refuse two biosimilar medications and recommend extensions of therapeutic indication for six medicines.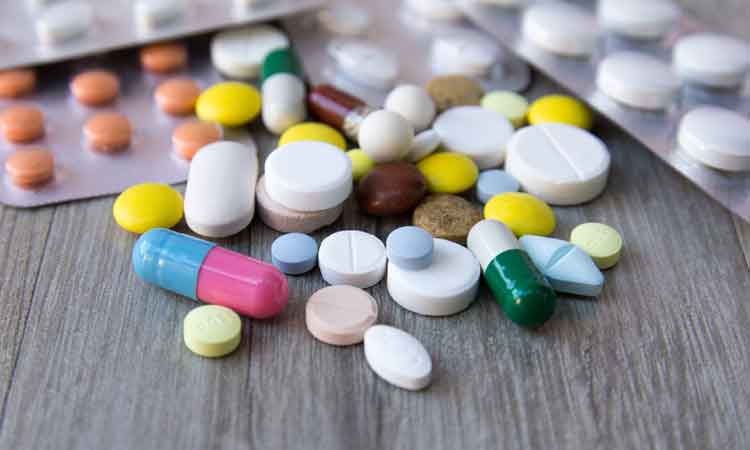 EMA's human medicines committee (CHMP) has recommended nine medicines for approval at its May 2022 meeting.
Nine new medicines recommended for approval
A recommendation for marketing authorisation was adopted for Cevenfacta (eptacog beta (activated)) for the treatment of bleeding episodes in patients with congenital haemophilia.
The CHMP gave a positive opinion under exceptional circumstances for a new gene therapy, Upstaza (eladocagene exuparvovec). It is the first medicine intended to treat adult and paediatric patients with aromatic L‑amino acid decarboxylase (AADC) deficiency, an ultra-rare genetic disorder affecting the nervous system.
Xenpozyme (olipudase alfa) received a positive opinion for the treatment of two types of Niemann-Pick disease, a rare metabolic disorder caused by acid sphingomyelinase deficiency (ASMD). Xenpoxyme is the first ASMD-specific treatment and was supported through EMA's PRIority MEdicines (PRIME) scheme, EMA's platform for early and enhanced dialogue with developers of promising new medicines that address unmet medical needs.
A positive opinion under exceptional circumstances was adopted for Zokinvy (ionafarnib), the first treatment for children with progeroid syndromes, an ultra-rare genetic disease which causes premature aging and death.
Kinpeygo (budesonide), a hybrid medicine indicated for the treatment of primary immunoglobulin A nephropathy in adults, received a positive opinion from the CHMP. Hybrid medicines rely in part on the results of pre-clinical tests and clinical trials of an already authorised reference product and in part on new data.
Four generic medicines received a positive opinion from the Committee: Ertapenem SUN (ertapenem), intended for the treatment of ertapenem-susceptible bacterial infection; Ganirelix Gedeon Richter (ganirelix), for the prevention of premature ovulation in women receiving fertility treatment and who are having ovarian stimulation; Sitagliptin / Metformin hydrochloride Accord (sitagliptin / metformin hydrochloride), a treatment for type 2 diabetes mellitus; and Sugammadex Fresenius Kabi (sugammadex), a medicine intended for reversal of neuromuscular blockade induced by rocuronium or vecuronium.
Negative opinions for two new biosimilar medicines
The CHMP recommended the refusal of marketing authorisations for Tuznue (trastuzumab), a biosimilar medicine intended for the treatment of certain forms of breast cancer and gastric (stomach) cancer and for its duplicate Hervelous (trastuzumab).
Recommendations on extensions of therapeutic indication for six medicines
The Committee recommended six extensions of indication for medicines that are already authorised in the European Union: Cosentyx, Keytruda, Nexpovio, Olumiant, Rinvoq and Xeljanz.
Review of impact of flawed bioequivalence data concluded
The CHMP recommended the suspension of marketing authorisations for some 100 medicines which obtained approval on the basis of flawed bioequivalence studies conducted by the contract research organisation Synchron Research Services, located in Ahmedabad, India. For around 20 medicines included in this review, bioequivalence data from other sources are available and therefore they are allowed to remain on the EU market.
Conclusion of arbitration referral
The CHMP completed a review of Daruph/Anafezyn under Article 29(4) following a disagreement among EU Member States regarding its authorisation. The Agency concluded that the benefits of Daruph/Anafezyn outweigh its risks, and the marketing authorisation should be granted in the Member States of the EU where the company applied for a marketing authorisation (France, Germany, Hungary, Ireland, Italy, Poland, Portugal, Romania, Sweden and Slovakia). Daruph/Anafezyn is a cancer medicine to be used in adults and children to treat chronic myeloid leukaemia and acute lymphoblastic leukaemia.
Withdrawals of applications
The applications for a marketing authorisation for HemAryo (eptacog alfa (activated)) and Sitoiganap (allogeneic and autologous haptenised and irradiated cells and cell lysates derived from glioma) were withdrawn by the respective applicants. HemAryo was intended for the treatment of bleeding episodes and for the prevention of bleeding after surgical procedures in patients with clotting disorders. Sitoiganap was meant to treat adults with malignant glioma, a type of brain cancer that is progressive or recurrent after treatment.
COVID-19 update
The CHMP recommended authorising a booster dose (third dose) of Vaxzevria for adults who completed the primary vaccination course with this vaccine or an approved mRNA COVID-19 vaccine.