Ensuring adequate sanitisation: disinfectant-resistant microbes in cleanrooms
Here, EPR summarises a paper that asks whether cleanroom sanitisation procedures are adequate, discussing the emerging problem of microbial resistance to disinfectants.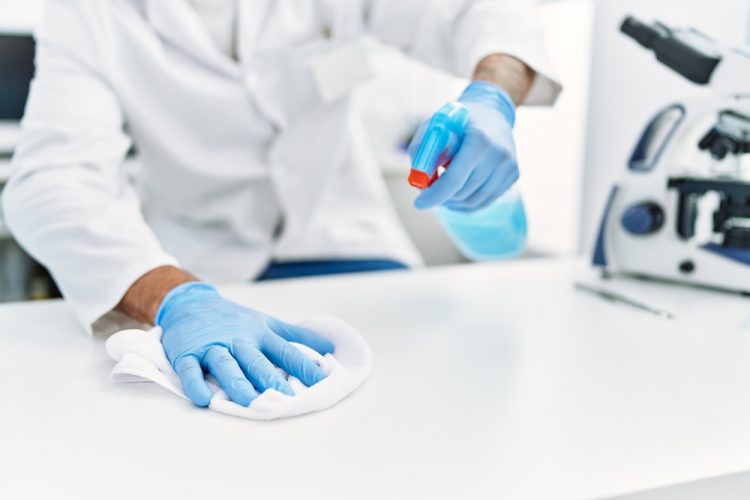 Microbes developing resistance to disinfectants is a major emerging problem in pharmaceutical manufacturing cleanrooms and, if left unchecked, could present a threat to drug quality and, therefore, human health.
More than 480 warning letters solely related to the failure to produce aseptic conditions because of deficient cleaning and disinfection systems for cleanrooms and their equipment, were issued by regulators between 2013 to 2018. Microbial resistance is one of the factors responsible for such failings.
In a paper published in the World Journal of Pharmaceutical Research, researchers sought to understand whether disinfectant validation procedures and sanitisation practices are capable of providing and maintaining a sterile cleanroom environment. To do so, they identified recurrent environmental isolates in a cleanroom and reported on factors relating to the development of microbial resistance when disinfectants were repeatedly used over a long duration.
Jammalamadaka and Prasuna noted that, during the use of validated disinfectants in the cleanroom, recurrent microbial growth was occurring, with Staphylococcus epidermidis and Micrococcus luteus in grade C and D cleanrooms being the most recurrent contaminants. To establish whether these organisms were developing resistance borne on plasmids, the authors exposed both wild and the recurrent strains to minimum inhibition concentration (MIC) concentrations of three validated disinfectants through the pour plate method.
However, none of the organism showed growth at MIC concentrations, suggesting resistance was not present in the isolated strains. Reducing this concentration twice, the researchers found that at the lowest concentration M. luteus and S. aureus exhibited low growth, where none of the wild strains did.
Plasmids were identified in M. luteus and screened as the potential cause of resistance against the validated disinfectants in Escherichia coli. The authors reported moderate and high growth of plasmid-transformed E. coli at the reduced disinfectant concentration, suggesting the plasmids did confer resistance. Jammalamadaka and Prasuna noted: "Presence of plasmid in microbes growing under stressed condition is a common phenomenon, but the plasmid for disinfectant stress is a warning sign for cleanroom sanitisation practices. Growth expression by plasmid-transformed E. coli cells is a clear indication that plasmid DNA identified in M. luteus is selected due to disinfectant stress."
To prevent and minimise the impact of microbial resistance, the authors recommend more frequent changes to cleanroom disinfectants, as well as increasing the number of validated disinfectants included within the rotation. "The rotation of the disinfectants would reduce the selection for the microbial strains with the resistance plasmid. This may even allow for the curing of the plasmid," they wrote, adding: "The disinfectant rotation and rotation frequency must be based on the results of the microbial risk assessment, chemical agent microbial efficacy profile, periodic audit, and the cleanroom historical environmental monitoring data."
Jammalamadaka and Prasuna concluded that "The occurrence of contamination even after implementing cleanroom sanitisation is a great challenge for the pharmaceutical companies… [and the] development of microbial resistance is one of the major factors having [a] long-term impact on drug product quality." They noted that compliance is only reached when "the cleaning and disinfection programme is capable of reducing the recurring microbial contamination and controlling the bioburden level in the cleanroom to acceptable levels."