CAR T-cell therapy offers substantial remission rates in trial
In a Phase III study, a CAR T-cell therapy more than tripled progression-free survival compared with standard care for triple-class exposed multiple myeloma.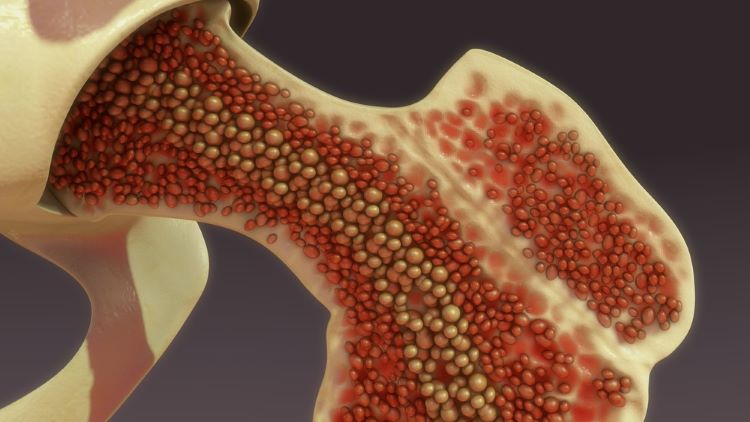 Results from Phase III study KarMMa-3, showed chimeric antigen receptor (CAR) T-cell therapy Abecma (idecabtagene vicleucel) more than tripled progression-free survival compared with standard care for triple-class exposed multiple myeloma (MM).
Abecma is the first and only CAR T-cell therapy to demonstrate superiority over standard regimens for this indication in a randomised, controlled Phase III trial.
Anne Kerber, Senior Vice President, Cell Therapy Development at Bristol Myers Squibb explained the intention behind developing Abecma: "We sought to deliver a personalised therapy that provides durable outcomes with a single infusion to advance the multiple myeloma treatment paradigm for patients."
Ultimately, this goal proved successful. Abecma reduced the risk of disease progression or death by 51 percent versus standard regimens in earlier lines of therapy for RRMM in the trial. The results means the therapy has the potential "… to become a standard of care [in earlier lines]," suggested Dr Sergio Giralt, Division of Hematologic Malignancies, Memorial Sloan Kettering Cancer Center.
"Compared with standard treatment, there was a nearly sevenfold increase in complete remission rates — meaning that no cancer could be detected in the body after the treatment," stated Dr Giralt.
Remission rates in the trial were as follows:
In the ide-cel group, 33 percent had a complete remission
In the standard therapy group, five percent had a complete remission.
The time period for patients' cancers to come back after treatment were:
In the ide-cel group, the average time was 13.3 months
In the standard therapy group, the average time was 4.4 months.
How CAR T-cell therapy ide-cel works
Dr Giralt explained that the CAR T-cell therapy recognises and binds to B-cell maturation antigens (BCMA) on the surface of MM cells, leading to CAR T cell proliferation, cytokine secretion, and subsequent cytolytic killing of BCMA-expressing cells.
Like other CAR T therapies, ide-cel uses a person's own cells to fight the cancer. A type of white blood cells called T cells are removed from the patient through a vein. These T cells are engineered to be able to recognise cancer cells. The engineered cells are grown in large numbers. They are then given back to the patient, so they can seek out and destroy the cancer.
In the case of ide-cel, the T cells are engineered to recognise a protein called BCMA. This protein is found in the cancer cells of people with multiple myeloma.
About the KarMMa-3 study
In the open-label, global, randomised, controlled trial, two-thirds of multiple myeloma patients received ide-cel and one-third received standard care, which consisted of a monoclonal antibody drug, a proteasome inhibitor, or chemotherapy.
Abecma exhibited a consistent and generally predictable safety profile, including no new safety signals, with mostly low-grade occurrences of cytokine release syndrome (CRS) and neurotoxicity.
The trial data is published in The New England Journal of Medicine and was presented at the The European Society for Blood and Marrow Transplantation (EBMT) and the European Hematology Association's (EHA) 5th European CAR T-cell Meeting.
The companies intend to include these data in a planned supplemental Biologics License Application (BLA) submission to the US Food and Drug Administration (FDA) in 2023.
Abecma is approved in the European Union (EU), Switzerland, Japan, Canada, the UK and Israel for adult patients with triple-class exposed RRMM after three to four or more prior lines of therapy.
Abecma is being jointly developed and commercialised in the US by Bristol Myers Squibb and 2seventy bio.