Moderna chooses mRNA vaccine manufacturing centre location
Following finalisation a ten-year strategic partnership with the UK government, Moderna has chosen the location for its Innovation and Technology Centre (MITC).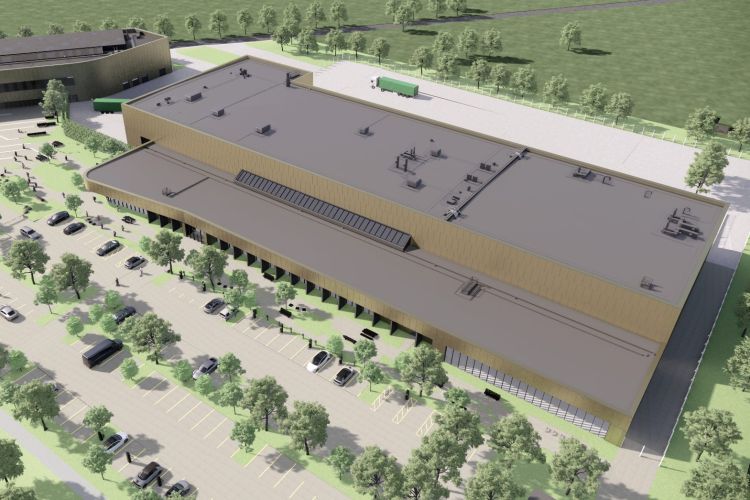 Credit: Scott Brownrigg
Harwell, the UK's leading science and innovation campus in Oxfordshire will be the location of the Moderna Innovation and Technology Centre (MITC). This milestone follows the finalisation of Moderna's ten-year strategic partnership with the UK government, announced in December 2022.
Moderna is the latest organisation to join Harwell's Health Tech cluster. The Oxfordshire campus comprises of Europe's largest collection of open access, publicly funded scientific facilities. 
Darius Hughes, UK General Manager at Moderna commented on the research, development and manufacturing facility: "We are delighted to reach this important milestone – we look forward to joining the Harwell Campus health tech cluster and contributing to the UK's science and innovation community through investments in R&D." Post-construction, the facility "will harness mRNA science that aims to develop and deliver innovative vaccines to the UK public that address emerging threats from respiratory viruses."
The MITC will also include a clinical biomarker laboratory. The facility is part of a larger investment which will see Moderna working with academic and NHS partners across the UK, bringing research, clinical trials and skills development to many parts of the country. Moderna stated the facility is expected to create hundreds of jobs during construction and operation, thus boosting the UK life sciences sector.
We're proud to announce @HarwellCampus in Oxfordshire as the location of our new Moderna Innovation and Technology Centre (MITC) in the UK. This exciting milestone follows finalization of Moderna's ten-year strategic partnership with the UK government in December 2022. pic.twitter.com/Uf5u0hMrkT

— Moderna (@moderna_tx) March 6, 2023
mRNA vaccines and therapeutics
"mRNA technology has the capability to transform how we treat a variety of diseases and enhance UK resilience against future pandemics. I'm delighted that Moderna has chosen the campus as its home to grow its globally important life sciences research and development and manufacturing capabilities, a move which will boost UK innovation, and investment in this breakthrough technology," shared Stuart Grant, Chief Executive of Harwell Campus.
Construction will begin in 2023. The Moderna Innovation and Technology Centre is expected to become operational in 2025.
Alongside development of this facility, Moderna continues to advance its mRNA portfolio. In February 2023, the company announced that mRNA-4157/V940, an investigational personalised mRNA cancer vaccine in combination with KEYTRUDA was granted Breakthrough Therapy Designation by the US Food and Drug Administration (FDA) for the adjuvant treatment of high-risk melanoma following complete resection.