First mild asthma combination reliever approved in UK
The Medicines and Healthcare products Regulatory Agency (MHRA) has approved the first dual-combination, inhaled corticosteroid and long-acting beta2-agonist reliever therapy for mild asthma.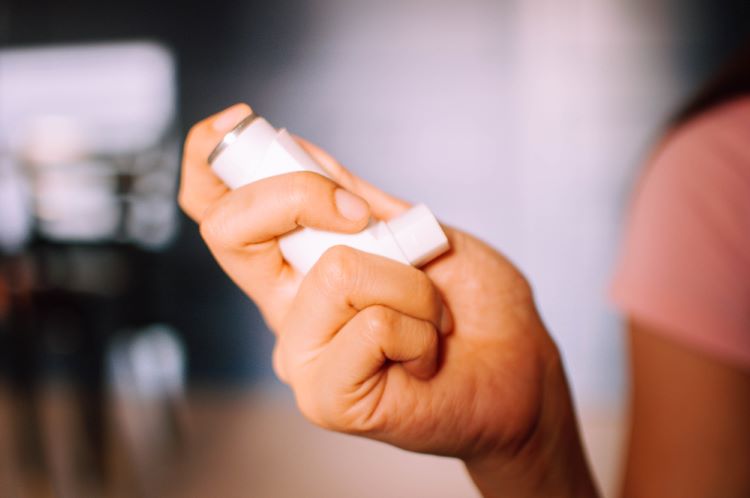 AstraZeneca has announced the first and only dual-combination inhaled corticosteroid and long-acting beta2-agonist (ICS/LABA) treatment for mild asthma has been approved in the UK.
The marketing authorisation has been given to budesonide/formoterol (Symbicort Turbohaler 200/6) as a reliever therapy for patients over 12 years old.
The combination therapy, delivered as a formulation in a single inhaler contains budesonide, an inhaled corticosteroid (ICS) and formoterol, a long-acting beta2-agonist bronchodilator (LABA).
"We are delighted that the Medicines and Healthcare products Regulatory Agency (MHRA) is the first regulatory agency in Europe to approve budesonide/formoterol 200/6 for use as a reliever in patients with mild asthma. This approval [provides] an important new treatment option for patients in the UK," Ed Piper, Medical & Scientific Affairs Director at AstraZeneca UK shared.
Professor Ian Pavord, Professor of Respiratory Medicine at the University of Oxford explained that the therapy works by helping to "target airway inflammation and also delivers rapid, long-acting relaxation of the airway."
Approval of the inhaled corticosteroid dual-combination therapy
This approval is based on positive data from clinical trials in more than 9,500 patients published in The New England Journal of Medicine (eg, 2019 study) and The Lancet.
For example, the Novel START trial evaluated:
200/6µg budesonide/formoterol 200/6 compared to short-acting beta-agonists (SABA) treatment with 100μg albuterol (salbutamol)
In addition to maintenance ICS therapy with 200µg and 100μg, respectively of budesonide twice-daily plus albuterol.
The primary outcome results showed that budesonide/formoterol 200/6 demonstrated a 51 percent reduction in the rate of annual asthma exacerbations versus SABA treatment with albuterol as needed.
The treatment was also investigated in the SYGMA SYmbicort Given as needed in Mild Asthma (SYGMA) trial programme. Over 8,000 patients were involved. Results showed that in the SYGMA 1 trial, compared to SABA, the treatment demonstrated a 64 percent lower annual severe exacerbation rate than SABA used as needed.
The combination therapy is already approved in the UK for moderate to severe asthma as maintenance and reliever therapy (MART) and as maintenance therapy only.