Can GLP-1 obesity therapy restore NK cell function?
Irish researchers have shown that GLP-1 treatment can restore natural anti-cancer immunity via NK cells in people with obesity.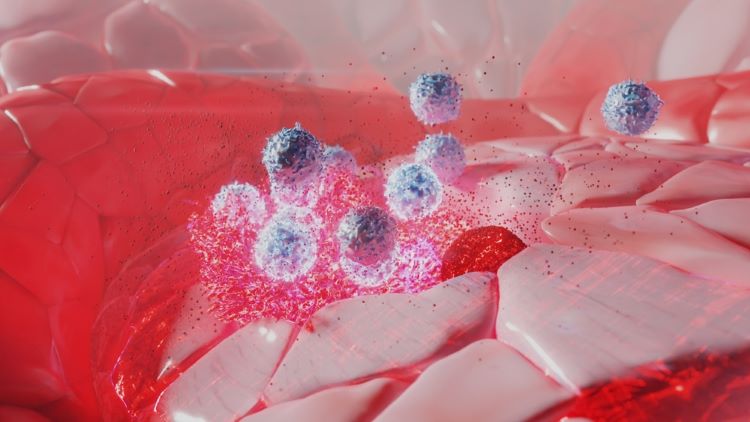 NK cell functionality was restored in participants following gold-standard pharmacological obesity GLP-1 analogue treatment, according to a study published in Obesity. This may contribute to the benefits reported with these medications in people with obesity, the data showed.
Reducing the risk of cancer in obese individuals
Boosting function of NK cells
Previous research has found that people with obesity are at higher risk for developing cancer. This is partly due to anti-cancer immune cells: natural killer (NK) cells, becoming ineffective due to the disease. This is important because the World Health Organisation (WHO) estimates that 13 percent of the global adult population suffers from obesity.
The Maynooth University research demonstrated that GLP-1 treatment-related improvements in NK cells are independent of weight loss. Participants received six months of once weekly GLP-1 therapy (semaglutide). It was shown to boost the cellular metabolism of NK cells from people with obesity.
The current findings suggest "this family of treatments may extend to a reduction in cancer risk," commented Professor Donal O'Shea, HSE National Lead for Obesity & Principal Investigator.
Securing supply of GLP-1 analogue treatment
"… given the recent spike in popularity related to the benefits of the GLP-1 treatment, global demand has increased and resulted in a worldwide shortage of the drug," stated Dr Andrew E Hogan, Associate Professor & Principal Investigator, Lonsdale Human Health Institute in Maynooth University.
If this demand is "brought under control", as many people as possible with obesity can be treated with this drug, suggested Dr Hogan.
"This research and other promising findings on improvements in cardiovascular health after GLP-1 therapy indicate its potential benefits in addition to weight-loss," noted Conor de Barra, PhD student in immunology at Maynooth University and Irish Research Council Scholar, who led the work in Dr Hogan's lab.
These findings will be presented at the 30th European Congress on Obesity.