AstraZeneca to acquire 55% stake in Acerta Pharma
Following the news earlier this week that AstraZeneca had been in acquisition talks with Acerta Pharma, AstraZeneca today announced that it is to invest in a majority equity stake in the company.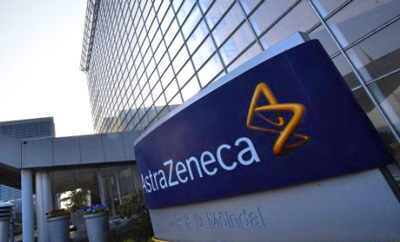 AstraZeneca will acquire 55% of the entire issued share capital of Acerta for an upfront payment of $2.5 billion. A further unconditional payment of $1.5 billion will be paid either on receipt of the first regulatory approval for acalabrutinib for any indication in the US, or the end of 2018, depending on which is first. The agreement also includes options which, if exercised, provide the opportunity for Acerta shareholders to sell, and AstraZeneca to buy, the remaining 45% of shares in Acerta.
Acerta will initially be a majority owned subsidiary of AstraZeneca; if AstraZeneca acquires the remaining shares of the company in the future, Acerta would become a wholly-owned subsidiary. 
The transaction provides AstraZeneca with a potential best-in-class irreversible oral Bruton's tyrosine kinase (BTK) inhibitor, acalabrutinib (ACP-196), currently in Phase III development for B-cell blood cancers and in Phase I/II clinical trials in multiple solid tumours.
Pascal Soriot, Chief Executive Officer of AstraZeneca, said: "The investment is consistent with our focus on long-term growth and reflects the role targeted business development plays in our business model. We are boosting a key area in our comprehensive oncology portfolio with a late-stage, potential best-in-class medicine that could transform treatment for patients across a range of blood cancers."
"Acalabrutinib provides us with a small molecule presence in blood cancers to complement our existing immunotherapy approach, in collaboration with Celgene in haematological malignancies. Furthermore, we look forward to working closely with the Acerta team and benefiting from the considerable clinical expertise they bring in this complex area of medicine."
Acalbrutinib enhances AstraZeneca's presence in blood cancers
An extensive development programme is underway for acalabrutinib with the opportunity for initial regulatory submissions in the second half of 2016 for the treatment of patients with specific types of haematological malignancies. Expanding further into B-cell cancers, acalabrutinib is estimated to reach potential peak-year sales in excess of $5 billion globally. AstraZeneca will also benefit from the substantial expertise in haematological cancers offered by Acerta's approximately 150 employees.
Acalabrutinib is a highly selective, irreversible, next-generation small molecule oral BTK inhibitor supported by strong clinical evidence, with approximately 1,000 patients treated to date, of whom more than 600 were on the potential medicine as monotherapy. Data indicate that acalabrutinib offers enhanced BTK inhibition. Phase I/II data showed a 95% response rate in patients with relapsed chronic lymphocytic leukaemia, the most prevalent form of adult leukaemia, and a 100% overall response rate in the difficult-to-treat 17p deletion patients.
In addition to blood cancers, acalabrutinib is currently being explored in Phase I/II studies in combination with immunotherapy or chemotherapies in a range of solid tumours. Preclinical data show that acalabrutinib has an immune-modulatory effect that, as monotherapy and alongside PD-1/PD-L1 antibodies, has the potential to enhance anti-tumour activity.