EC approves MabThera for chronic lymphocytic leukaemia
The EC has approved the subcutaneous formulation of MabThera for people with previously untreated and relapsed/refractory chronic lymphocytic leukaemia…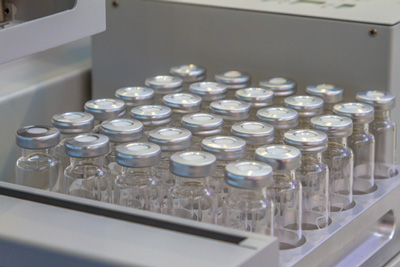 The European Commission (EC) has approved the subcutaneous formulation of Roche's MabThera (rituximab) for people with previously untreated and relapsed/refractory chronic lymphocytic leukaemia (CLL).
MabThera is a therapeutic monoclonal antibody that binds to a particular protein – the CD20 antigen – on the surface of normal and malignant B-cells. It then recruits the body's natural defences to attack and kill the marked B-cells. Stem cells (B-cell progenitors) in bone marrow lack the CD20 antigen, allowing healthy B-cells to regenerate after treatment and return to normal levels within several months.
The dose approved by the EC for CLL is 1600mg. This is the second European approval for the formulation.
"MabThera SC provides patients with significantly faster treatment administration and the opportunity to enjoy more time outside the clinical setting compared to intravenous delivery of the medicine," said Sandra Horning, M.D., Chief Medical Officer and Head, Global Product Development. "Today's approval in CLL means the benefit of MabThera SC can be offered to even more patients."
The European approval was based primarily on data from the phase Ib SAWYER study, in which previously untreated CLL patients received either MabThera SC (1600 mg) or intravenous MabThera (500mg/m2) in combination with chemotherapy (fludarabine and cyclophosphamide), a current standard of care. SAWYER demonstrated treatment with the therapy resulted in comparable levels of the medicine in the blood (serum concentrations), as well as efficacy and safety, to intravenous MabThera.