Thermo Fisher Scientific showcases integrated analytical workflows during Pittcon 2017
Thermo Fisher Scientific Inc., the world leader in serving science, announced a line-up of new products at the 2017 Pittcon Conference and Exhibition that enable application-specific workflows for pharma/biopharma, materials science, and environmental and food safety markets.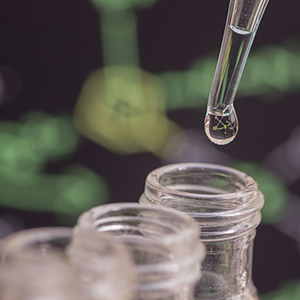 "Customers want application-specific workflows anchored by analytical instruments that are easy to use, yet powerful," said Dan Shine, senior vice president, analytical instruments, Thermo Fisher Scientific. "We're excited to introduce advanced instruments and tailored workflows that help more technicians and individuals across an enterprise quickly, and confidently, turn samples into knowledge."
Unrivaled Capabilities Across the Biopharma Workflow
Thermo Fisher is introducing the new Thermo Scientific iCAP Triple-Quadrupole Inductively Coupled Plasma Mass Spectrometry (iCAP TQ ICP-MS) system, which features powerful identification capabilities designed for analytical accuracy in a range of applications, including clinical research and pharmaceutical QA/QC. An extension of the company's highly successful iCAP line, the new-generation iCAP TQ ICP-MS system is expected to redefine triple quadrupole mass spectrometry by combining increased power with simplified operation.
Pharmaceutical and biopharmaceutical laboratories performing qualitative and quantitative liquid chromatography (LC) or LC-MS analysis can now rely on a single-vendor solution for sample characterisation. The Thermo Scientific Q Exactive Biopharma workflow consists of a specially designed selection of instruments, consumables, columns and software for rapid, high-quality analysis.
New Era in Materials Characterization and Structural Analysis
During product development, customers in a variety of industries require workflows designed to enable rapid, multi-modal and multi-scale characterisation of new-generation materials. Thermo Fisher is showcasing its industry-leading portfolio of instruments for compositional, structural and physical analysis at a variety of levels, including nanoscale. These offerings are further enhanced by the new high-performance electron microscopy technologies recently added through the acquisition of FEI Company.
In addition, the Thermo Scientific ARL QUANT'X Energy Dispersive X-ray Fluorescence (EDXRF) spectrometer, which will debut at Pittcon, is designed to provide excellent measurement sensitivity and analytical flexibility to determine the full elemental composition across a broad range of samples, including bulk solids, granules, powders, thin films and liquids. It has been redesigned to be more efficient, easier to operate and less expensive to own than the earlier model.
The Thermo Scientific iXR Raman spectrometer, also new at Pittcon, is a compact, multi-modal Raman spectrometer that is designed to provide simultaneous analytical data at a single measurement point. Resulting information can deepen materials understanding and accelerate product engineering by demonstrating relationships between molecular composition and surface and structural performance.
Solutions to Facilitate Environmental Compliance and Food Integrity
Shifting environmental regulations and an increasingly global food supply chain require workflows that enable high sensitivity and fast, flexible analysis. In addition to the new Thermo Scientific iCAP TQ ICPMS, which can be used to analyze challenging food matrices, Thermo Fisher offers a range of products for pesticide analysis and food safety.
The Thermo Scientific Nicolet iN5 Fourier Transform Infrared (FTIR) microscope helps customers in food, manufacturing and academic labs to identify contaminants and defects with point-and-shoot simplicity and minimal user training. Thermo Fisher designed the iN5 to quickly and reliably identify particulates, unknown materials and defects in food, plastics and other products. The Nicolet iN5 FTIR microscope is the newest in Thermo Fisher's award-winning portfolio of FTIR products, which have continually set the standard for compact size, affordability and performance.
Thermo Fisher is also launching new ion chromatography (IC) and gas chromatography (GC) columns and consumables for environmental and industrial applications. The Thermo Scientific EPA 8270D analyzer kit is designed for environmental monitoring laboratories implementing U.S. EPA Method 8270D for the determination of semi-volatile organic compound concentrations in soil, drinking water and wastewater. Thermo Scientific Dionex IonPac columns offer advanced capabilities for detecting compounds in drinking water, groundwater, wastewater and other diverse samples.
Leading Digital Science Solutions
Thermo Fisher is highlighting expanded digital science capabilities that position it to set new standards for cloud-enabled laboratory and scientific data management.
The company recently acquired Core Informatics, which provides a leading cloud-based platform supporting scientific data management. Core's capabilities include laboratory information management systems (LIMS), electronic laboratory notebook (ELN) technologies and scientific data management solutions (SDMS). The company also offers an Application Marketplace to speed deployment and increase value for customers across a broad range of industries and scientific workflows. Core's offerings will significantly enhance Thermo Fisher's existing informatics solutions and complement its cloud capabilities, which support the company's genetic analysis, qPCR and proteomics systems.
Thermo Fisher is also launching the latest version of its Thermo Scientific SampleManager LIMS – SampleManager 12 – a fully web-based LIMS, SDMS and procedural ELN that is fully integrated with the gold-standard Chromeleon chromatography data system (CDS) 7.2 SR5. This can enable labs to design efficient workflows and manage data integrity, compliance and data sharing across an entire enterprise.
For more information regarding Thermo Fisher products and services exhibited at Pittcon 2017, please visit our Pittcon website at news.thermofisher.com.
About Thermo Fisher Scientific
Thermo Fisher Scientific Inc. is the world leader in serving science, with revenues of $18 billion and more than 55,000 employees globally. Our mission is to enable our customers to make the world healthier, cleaner and safer. We help our customers accelerate life sciences research, solve complex analytical challenges, improve patient diagnostics and increase laboratory productivity. Through our premier brands – Thermo Scientific, Applied Biosystems, Invitrogen, Fisher Scientific and Unity Lab Services – we offer an unmatched combination of innovative technologies, purchasing convenience and comprehensive support.
For more information, please visit www.thermofisher.com.
To view the official round up of Pittcon Conference & Expo 2017, click here.
Related topics
Related organisations