NICE recommends access to venclyxto for adult leukaemia
NICE has issued a final appraisal determination recommending that venclyxto is made available to patients with chronic lymphocytic leukaemia…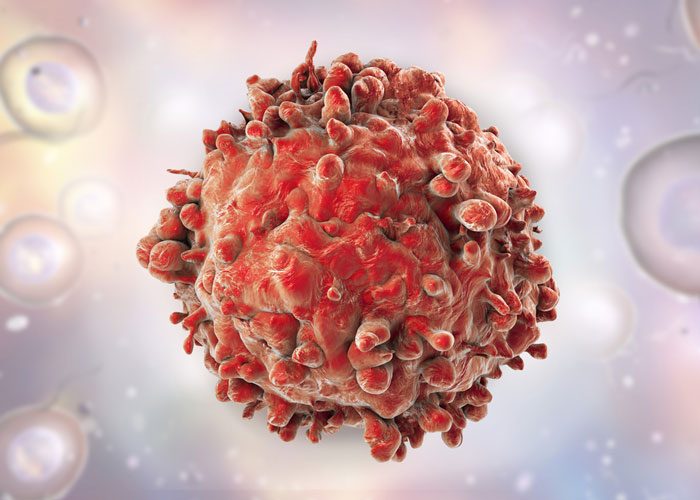 The National Institute for Health and Care Excellence (NICE) has issued a final appraisal determination (FAD) recommending that AbbVie's venclyxto  (venetoclax) is made available to NHS patients with difficult-to-treat types of chronic lymphocytic leukaemia (CLL) via the Cancer Drugs Fund (CDF), providing conditions of the managed access agreement are followed. 
Venetoclax will now be available on the NHS to adult patients in England with CLL in the absence of 17p deletion or TP53 mutation who have failed both chemo‑immunotherapy and a B-cell receptor (BCR) inhibitor.
Venetoclax has also been recommended for the treatment of adult CLL patients in the presence of 17p deletion or TP53 mutation who are either unsuitable for or have failed a BCR inhibitor. 
The recommendation marks the continuation of patient access across the UK, following the recent acceptance of venetoclax for use across NHS Scotland this August.
"The immediate inclusion of venetoclax in the Cancer Drugs Fund is a positive step forward for patients with CLL in England" commented David Innes, Chair of the CLL Support Association. "Access to new treatment options is vital for patients with challenging forms of CLL, who have a short life expectancy after exhausting current treatment options. We are pleased to see AbbVie and NICE working together to expedite patient access and are hopeful that this will ultimately translate into longer-term routine prescribing on the NHS, providing an essential treatment option for those living with CLL and their families."
Venetoclax, is a first-in-class, oral, once-daily medicine that selectively inhibits the function of the BCL-2 protein, restoring the body's ability to trigger cancer cell self-destruction.
For those patients living with CLL requiring treatment, the majority will eventually have their disease recur, with one in two patients failing current treatments facing survival as short as three months.
Venetoclax is being developed by AbbVie and Roche. It is jointly commercialised by AbbVie and Genentech, a member of the Roche Group, in the U.S. and by AbbVie outside of the U.S.
Dr Peter Hillmen, Professor of Experimental Haematology and Honorary Consultant Haematologist at Leeds Teaching Hospitals NHS Trust, commented, "Today's recommendation is great news for patients with CLL who have failed existing treatments, and provides clinicians with an important new treatment option. The studies that NICE has assessed to reach this positive decision represent a milestone in the management of relapsed/refractory CLL. The early clinical data is compelling, showing survival benefits for this challenging group of patients, including some who achieved complete remission. I would anticipate that collection of further data through the CDF will confirm these extremely promising early findings."
Alice Butler, Medical Director at AbbVie, said, "We are pleased with today's decision having worked closely with NICE, NHS England (NHSE) and the clinical and patient community to ensure that patients can gain access to venetoclax on the NHS. Working together with the NHS to collect more long-term data provides an important opportunity to understand the impact of venetoclax on the survival of patients with this difficult-to-treat type of CLL."
CLL affects the blood and immune system and is the most common form of adult leukaemia with almost 3,500 people affected in the UK each year, with over 3,000 cases in England alone. For people who develop or harbour gene mutations, such as 17p deletion and/or TP53 mutation, treatment is particularly challenging and these are associated with poorer quality of life and a median life expectancy of less than two to three years with current standard-of-care regimens.
 In a Phase 2 study (M13-982) of 158 patients with relapsed and/or refractory CLL with a 17p deletion, the overall response rate was 77.2% (122/158) according to investigator assessment. Based on Kaplan-Meier estimations, 86.7% of patients were estimated to be alive following 12 months of treatment.
In a separate Phase 2 two-arm study (M14-032) of venetoclax in 64 CLL patients who relapsed or were refractory to BCR inhibitors (ibrutinib or idelalisib), the primary endpoint, overall response rate, was 67% and 57% respectively, according to investigator assessment.
 Venetoclax has also demonstrated early and sustained improvements in fatigue, a debilitating symptom of CLL, with reductions observed at just 4 weeks.
A recent study supports the use of Minimal Residual Disease (MRD) negativity as a prognostic marker for long-term progression-free survival and as a potential therapeutic goal in CLL.
MRD negativity describes the presence of a small number of leukaemic cells that remain following treatment and is defined as <1 CLL cell detectable per 10,000 leukocytes. In a Phase 2 study in patients with relapsing and refractory CLL with the del(17p) gene mutation, a high-risk prognostic factor, MRD was used as an exploratory endpoint.
Of 158 patients who were treated with venetoclax, 24% of patients (38/158) achieved MRD negativity in the peripheral blood, including 16 patients who were also MRD negative in the bone marrow.
Venetoclax was the first blood cancer medicine to be given positive scientific opinion through the Early Access to Medicines Scheme (EAMS), following its designation as a Promising Innovative Medicine (PIM) by the UK's Medicines and Healthcare products Regulatory Agency (MHRA) designation.
As part of AbbVie's ongoing focus on delivering breakthrough medicines, it has worked with the MHRA and NHSE to provide 50 patients in the UK with early access to venetoclax via EAMS.
Once EAMS ceased, AbbVie made a commitment to providing the treatment free of charge until reimbursement. Through a combination of EAMS and free of charge supply, approximately 100 patients with a high unmet need have benefitted from early access to venetoclax.