FDA grants Fast Track designation to nintedanib for SSc-ILD
Boehringer Ingelheim has announced that the FDA has granted Fast Track designation to nintedanib for the treatment of SSc-ILD…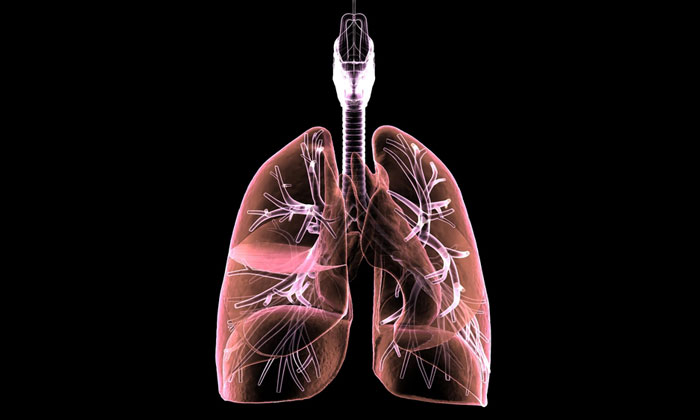 Boehringer Ingelheim has announced that the US Food and Drug Administration (FDA) has granted Fast Track designation to nintedanib for the treatment of systemic sclerosis with associated interstitial lung disease (SSc-ILD). The FDA's Fast Track designation facilitates the development of new therapies that treat serious conditions and fulfil an unmet medical need in an effort to get treatments to those in need sooner.
This designation is based on Boehringer Ingelheim's Investigational New Drug application (IND) of nintedanib for the treatment of SSc-ILD and the anticipated efficacy and safety data from SENSCIS (Safety and Efficacy of Nintedanib in Systemic SClerosIS), a double-blind, randomised, placebo-controlled global Phase III trial.
This pivotal study is fully enrolled, including more than 520 patients from 32 countries.  
"This Fast Track designation is an encouraging step in our ongoing research and commitment to advancing the care of those with systemic sclerosis with interstitial lung disease," said Dr Christopher Corsico, Chief Medical Officer, Boehringer Ingelheim. "It is critical that we address the significant unmet medical need of those living with this disease and we are looking forward to working with the FDA to advance the development of this potential therapy."
Robert Riggs, Chief Executive Officer of the Scleroderma Foundation, added: "There have been no FDA-approved treatment options for scleroderma with lung involvement and very few drugs assessed in clinical trials for a devastating reality for people living with the disease."
Systemic sclerosis, also known as scleroderma, is a rare disease characterised by the thickening and scarring o the connective tissue of multiple organs in the body, typically affecting women between ages 25 and 55. Most people with the disease will develop some degree of lung scarring, or interstitial lung disease (ILD), which is the leading cause of death among people with systemic sclerosis.
Nintedanib, which is marketed as Ofev, is approved for a rare lung disease called idiopathic pulmonary fibrosis, or IPF, and has been shown to slow disease progression as measured b the annual rate of decline in lung function. Because SSC-ILD  and IPF share similarities in how the underlying lung scarring, or fibrosis, forms in people with the disease, Boehringer Ingelheim is evaluating the impact of nintedanib on SSC-ILD.
About SENSCIS
SENSCIS is a randomised, double-blind, placebo-controlled study (NCT 02597933) evaluating the efficacy and safety of nintedanib 150 mg twice daily over 52 weeks up to a maximum of 100 weeks in people with SSc-ILD. The primary endpoint is the annual rate of decline in forced vital capacity (FVC), a measure of lung disease progression. Key secondary endpoints include the absolute change from baseline in the modified Rodnan Skin Score (mRSS), which is an evaluation of people's skin thickness, and the absolute change from baseline in the Saint George´s Respiratory Questionnaire (SGRQ) total score, which measures the health-related quality of life of people with lung diseases.
What is nintedanib?
Ofev is a prescription medicine used to treat people with a lung disease called idiopathic pulmonary fibrosis (IPF). It is not known if Ofev is safe and effective in children.
Ofev can cause harm, birth defects or death to an unborn baby. Women should not become pregnant while taking Ofev. Women who are able to become pregnant should have a pregnancy test before starting treatment and should use birth control during and for at least 3 months after your last dose. If you become pregnant while taking Ofev, tell your doctor right away.