Paracetamol use in infancy may increase the risk of asthma
A study has found that paracetamol use in infancy, as well as genetic factors, may increase the likelihood of developing asthma…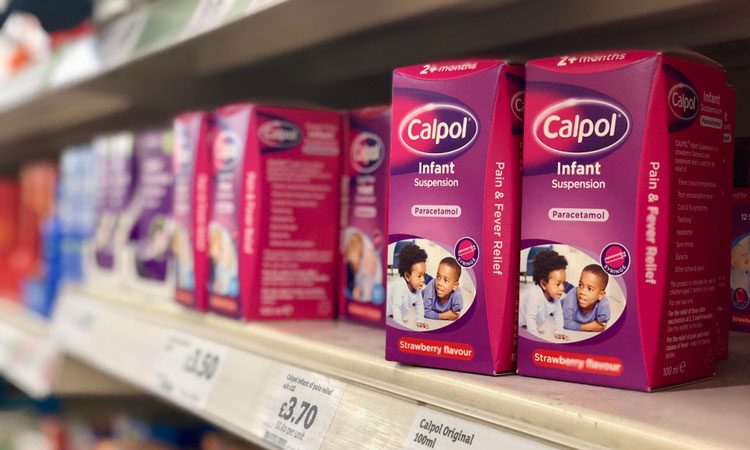 A study by researchers from the University of Melbourne, Australia identified how infants who take paracetamol during the first two years of life could be at a higher risk of developing asthma in their late teens.
Xin Dai, a PhD candidate at the University, and her colleagues explained how the link between paracetamol use and asthma seemed to be the strongest in individuals with a particular variant of the glutathione S-transferase (GST) gene, GSTP1.
GSTP1 is part of a gene family which encodes gene crucial for some life processes, detoxification and toxification mechanisms. The genes are upregulated in response to oxidative stress, and are overexpressed in tumours. 
GST genes contain the information needed to make the antioxidant glutathione, which clears the effect of exposure to toxins in the body and the lungs.These actions help to prevent damage to cells and inflammation.
"Paracetamol, on the other hand, consumes glutathione, reducing the body's capacity to deal with toxic exposure," said Ms Dai. "We hypothesised that people who did not have full GST enzyme activity because of common genetic variations or deletions may be more susceptible to adverse effects on the lungs from paracetamol use."
The researchers investigated 620 children who had been followed form birth to the age of 18, as part of the Melbourne Atopy Cohort Study. These children were selected before birth, as it was deemed that they had a high risk of developing an allergy-related disease. At least one family member (father, mother or sibling) had a self-reported allergic disease, such as asthma, eczema, hay fever or a severe food allergy.
After the birth of each child, a nurse rang the family every four weeks for the first 15 months, and then at 18 months and at two years old to ascertain the number of time the infant was given paracetamol. As the child reached the age of 18, a blood or saliva sample was given and tests were conducted to identify variants of GST genes.
The participants were also assessed for asthma, and a spirometry test measured the amount of air inhaled and exhaled when breathing through a mouthpiece.
"We found that children with the GSTP1 Ile/Ile variant had 1.8 times higher risk of developing asthma by the age of 18 years for each doubling of the days of paracetamol exposure when compared to children who were less exposed," said Ms Dai. "In contrast, increasing paracetamol exposure in children who had other types of GSTP1 did not alter the risk of asthma.
In addition, we found some weak evidence that paracetamol use in the first two years of life may be associated with reduced lung function in adolescence regardless of which variants of the GST genes the children had."
The researchers stressed that the study showed an association between paracetamol and asthma, and not that one caused the other. To establish this, further research would be necessary.
She concluded: "Our findings provide more evidence that paracetamol use in infancy may have an adverse effect on respiratory health for children with particular genetic profiles and could be a possible cause of asthma. However, these findings would need to be confirmed by other studies and the degree of adverse effect better understood before this evidence could be used to influence practice and before guidelines on paracetamol use are altered.
"There is mounting evidence that the GST superfamily of genes, including three major classes -GSTM1, GSTT1 and GSTP1 – are associated with various diseases, including cancers, asthma, atherosclerosis, allergies, Alzheimer's and Parkinson's disease. Our study adds to this body of evidence."
The study was presented at the European Respiratory Society International Congress.