NIAID plan for in-depth tuberculosis research
NIAID has released a plan for research in the infectious disease TB in order to strengthen efforts and resolve to attack this disease…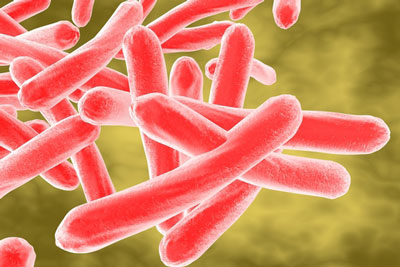 The National Institute of Allergy and Infectious Diseases (NIAID) has released a strategic plan to address research into tuberculosis (TB).
As the leading infectious cause of death worldwide, TB killed over 1.6 million people in 2017, and has claimed the lives of over a billion people over the last 200 years, more than influenza, smallpox, HIV/AIDS and the plague combined.
The director of the NIAID, Dr Anthony Fauci has detailed the new plan in the fight against TB, building on current efforts by furthering the understanding of TB and developing the best tools to fight the disease. The plan is called the NIAID Strategic Plan for Tuberculosis Research and uses modern tools, such as the newest and most accurate imaging and systems biology methods. These tools would be used to better understand how TB remains latent in some individuals, and then progresses to the active disease, along with microbial and host factors that affect transmission, disease, and epidemiology of TB.
NIAID is also calling for improved diagnostics after an estimated 3.6 million of 10 million new TB cases went undiagnosed or unreported in 2017 – according to the World Health Organization. The organisation is pushing for the development of tests that can be performed rapidly, inexpensively and accurately at the point-of-care for different forms of TB, and for populations including children and those living with HIV.
The plan includes support for research on emerging technologies, such as nanotechnologies, to identify host and microbial biomarkers that can be integrated into platforms that diagnose infection, predict disease recurrence or indicate the risk of disease progression.
Dr Fauci also writes how NIAID will support assays, advanced technologies and animal models that look to facilitate the design of novel TB vaccines and to identify biomarkers of the disease. NIAID will also focus efforts on drug-drug interactions, as in people with both TB and HIV this is particularly problematic.
The full report was published in the Journal of the American Medical Association.