Platform launched to facilitate licensed import of medical cannabis in EU
The first platform to facilitate the licensed importation of medical cannabis into Europe has formally launched in the UK.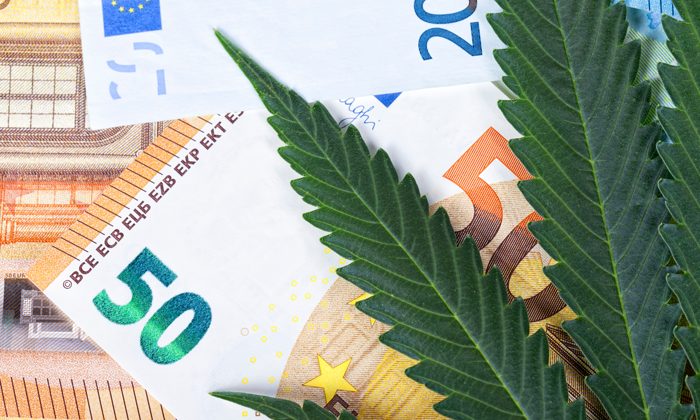 A new platform has been launched to be a gateway to the European cannabis market, providing a simple and efficient system for the licensed import and distribution of approved medical cannabis products. German, Italian, French and Spanish market announcements will follow over the coming weeks.
It will provide European patients living with a range of chronic and debilitating conditions with life-changing access to the best medical cannabis products available by offering a streamlined end-to-end system for bringing products into the market. Its services include support on market access, approvals and navigating the regulatory system, as well as education, training and intelligence.
This end-to-end platform, named Astral Health, is due to a recently formed partnership between European Cannabis Holding (ECH) and Miller & Miller Chemicals Ltd.
"The launch of Astral Health is a pioneering step forward that will support increased market access to medical cannabis across Europe," said Dean Friday, CFO and Director of ECH. "The legalisation of prescription cannabis in the UK has given people with chronic illnesses hope; the next step is to ensure the availability of this medication to those who need it. By facilitating the licensed import of approved medical cannabis products on an ongoing contractual basis through Astral Health, that's what we are working to achieve."
Astral Health will be run by pharmacy industry veteran, Robert Whitehouse, who has been appointed Managing Director. He has a wealth of experience bringing cutting edge medicines into new European jurisdictions, including market access experience, intricate knowledge of the regulatory environment and extensive market development expertise. 
"I am delighted to formalise our relationship with ECH to launch this important new platform, which will help patients access the best medical cannabis products on the market by streamlining the process for bringing them into different countries," added John Miller of Miller & Miller. "Astral Health is a key step to transforming the medical cannabis landscape around Europe."