Influenza A vaccine enters Phase IIb trial
Novel influenza A vaccine has been administered to first patients in Phase IIb trial.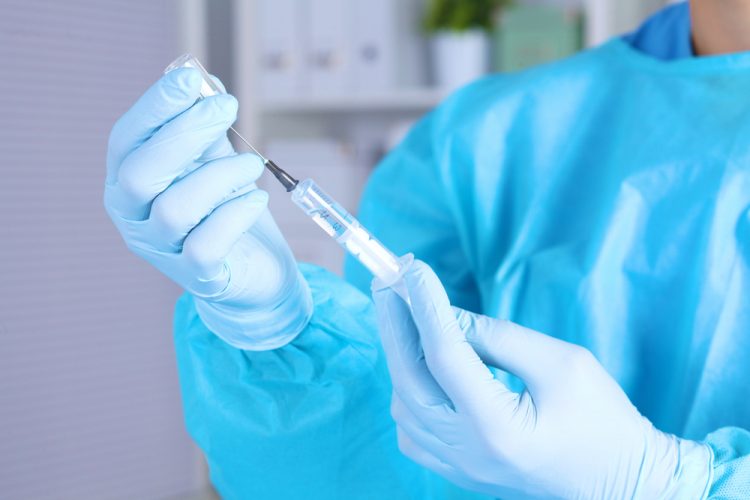 The first patients have been administered with a novel influenza A vaccine in a Phase IIb trial. The study is a randomised double-blind, placebo controlled, influenza challenge trial. The pandemic universal influenza A vaccine MVA-NP+M1 (VTP-100) is being trialled in the Flu 010 study.
The inpatient trial is being completed at SGS Life Sciences quarantine facilities in Antwerp, Belgium. 155 participants are taking part in the study with patients receiving either VTP-100 or a placebo. 134 of the vaccinated group will be challenged with the A/Belgium/4217/2015 (H3N2) influenza virus strain.
The VTP-100 vaccine candidate aims to prevent pandemic and seasonal influenza by eliciting broader and more durable immune protection against all "A strains" of the virus, which cannot be achieved by traditional vaccination.
The vaccine consists of MVA, a replication a deficient pox viral vector to generate a strong immune reaction against Matrix 1 (M1) and Nucleoprotein (NP) influenza antigens. The antigens are highly conserved between influenza A viral subtypes and their intramuscular delivery in an MVA vector construct induces a potent cell-mediated immune response intended to reduce the probability of developing clinical illness from influenza. 
Vaccitech, the company developing the vaccine, has also completed the vaccination of 2,200 participants in the first year of the Flu 009 study. This was a double-blind, randomised, placebo-controlled Phase IIb field trial in Australia. Flu 009 will test the additive protective efficacy that VTP-100 may provide against influenza-like illness when administered as an adjunct to current licensed quadrivalent influenza seasonal vaccines (QIV).
The research team will assess whether VTP-100 + QIV offers improved efficacy over QIV administered alone and conclude whether the vaccine represents a novel and needed addition to under-performing seasonal influenza vaccination options. Depending on the interim results of the Flu 009 study, the 010 trial will continue for a second season in Australia and recruit up to 6,000 participants overall.
"These two studies are designed to provide compelling evidence on the role that T-cells may play in protecting against influenza. We expect positive data to support the positioning of VTP-100 as a vaccine that can reduce the burden of influenza, both as a pre-pandemic intervention and as an add-on to a seasonal vaccine, especially in high-risk individuals," said Tom Evans, CEO of Vaccitech.
The influenza challenge study is co-funded by the Biomedical Advanced Research and Development Authority. Results of the study are expected in early 2020.