Three more US states announce lawsuits against Purdue
A total of 48 US states are now suing Purdue Pharma, claiming they falsely marketed their opioid drug.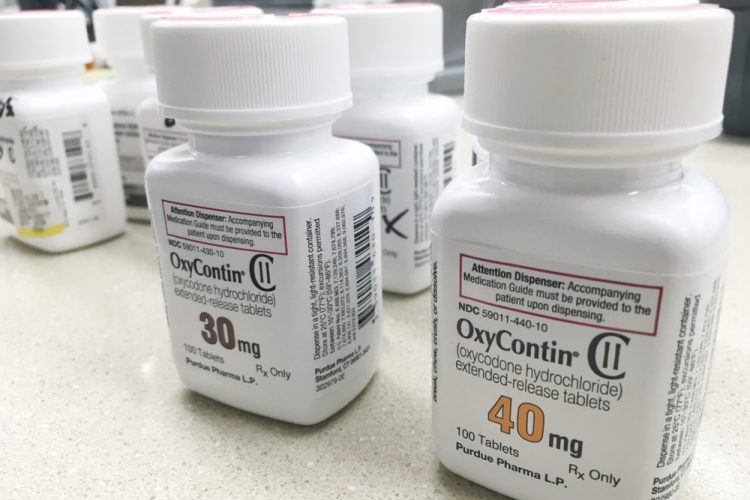 A total of 48 US states are accusing Purdue Pharma of helping to contribute to an opioid health crisis in the US. The narcotic OxyContin is a prescription drug which helps to relieve pain in adults.
California, Hawaii and Maine are the newest states to file lawsuits against the pharmaceutical company. The allegations charge the pharmaceutical company of understating the risks of addiction to the drug while exaggerating the advantages. There are currently more than 72,000 deaths from overdosing a year in the US with 49,000 of them caused by opioids. The accusers claim this number has been heightened by OxyContin.
The Sackler family, who own the company, have also been sued by individual states. Nebraska and Michigan remain the only two states who have not sued the company.
The prosecutors claim that the marketing of the treatment allowed doctors to prescribe higher doses of OxyContin than necessary. 
"Purdue's deliberate and deceptive marketing and sale of these drugs sacrificed the wellbeing of Californians for billions of dollars in profits and fuelled an unprecedented national public health crisis," said California's attorney general, Xavier Becerra. 
Purdue have defended themselves, saying the allegations are "not supported by facts and are fundamentally flawed."
Approximately 1,600 cases have been filed against Purdue Pharma and other opioid manufacturers are being consolidated and transferred to a judge in Ohio.
If the number of lawsuits continues to rise, then the company may be forced to file for bankruptcy.