On-demand webinar: High speed for your material analysis
In this webinar, discover how an innovative 2-in-1 method for material analysis accelerates visual and chemical particle analysis in the pharmaceutical industry.
Analysing particulate contaminants in your pharmaceutical samples can be a real challenge.
Watch this webinar on-demand and learn from our expert, Dr. Konstantin Kartaschew, how the intelligent combination of light microscopy with laser-induced breakdown spectroscopy will truly accelerate your root cause analysis workflow.
During a live demonstration on typical pharmaceutical samples, you will experience first-hand how it works in practice.
Key learning outcomes:
Learn how to quickly and efficiently determine the shape, size, colour and composition of your particulate contamination in a single work step.
Understand the benefits of simultaneous visual and chemical particle analysis over conventional root cause analysis techniques using SEM/EDS.
Learn all about the innovative LIBS technology and the meaning of spectral fingerprints for your highspeed particle analysis.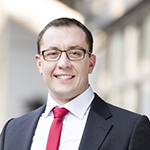 Dr. Konstantin Kartaschew, Advanced Workflow Manager, Leica Microsystems
Konstantin is an Advanced Workflow Manager at Leica Microsystems. He studied Biochemistry at the Ruhr University Bochum (Germany), where he focused on various types of micro-spectroscopic analysis of biological, organic and inorganic samples. After his PhD in physical chemistry, he worked as a product specialist for spectroscopy at a major analytical instrument company, before joining Leica Microsystems in 2019 as a specialist for LIBS (Laser-induced Breakdown Spectroscopy) and other compound microscopy applications.
Email: [email protected]
Telephone: +49 6441 294124