On-demand webinar: AstraZeneca's fully automated nitrosamine analysis
This on-demand webinar details a qualified automated approach to nitrosamine testing in products, which simultaneously prepares samples for LC-MS and GC-MS.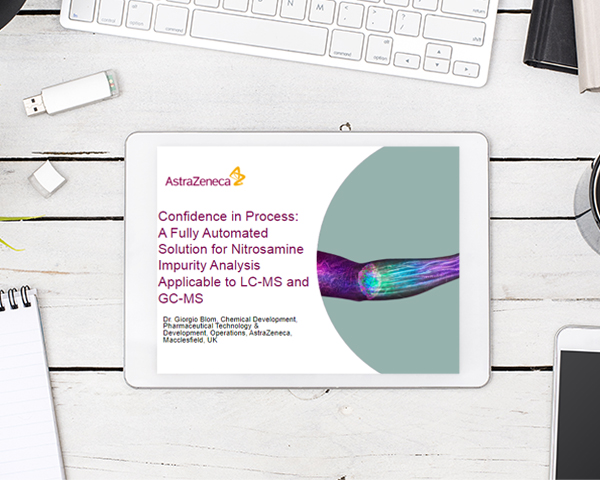 New technology can be assessed to automate the sample preparation process for nitrosamine testing. This provides a higher throughput capability and mitigates against human error and inconsistency. Ability to process samples with both an LC-MS and GC-MS endpoint with ether on-line or off-line extraction can have a dramatic impact on consistency and productivity, quickly making the product assessment and determining the validity of the result, mitigating against false positive results.
Related topics
Analytical techniques, Biologics, Biopharmaceuticals, Chromatography, Data integrity, Drug Delivery Systems, Excipients, Formulation, Good Manufacturing Practice (GMP), Ingredients, Lab Automation, Manufacturing, Mass Spectrometry, Outsourcing, QA/QC, Regulation & Legislation, Research & Development (R&D)
Related organisations