On-demand webinar: Handling your antibody drug conjugate
ADCs have huge potential in treating challenging diseases. It is essential that all necessary steps are in place to ensure their safe handling.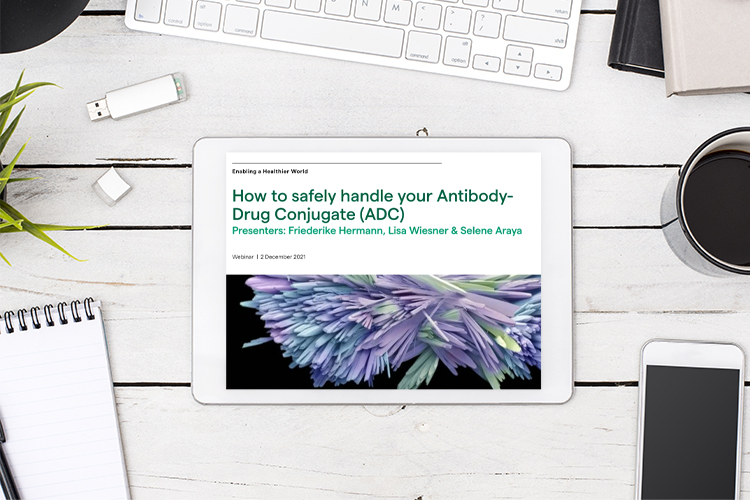 ADCs are biological drugs that comprise a highly toxic payload joined to an antibody with a linker moiety. They are commonly treated as highly potent because of the toxicity of the payload, which is typically active at a very low dose. As a result, there are strict requirements for containment during their manufacture. For a CDMO, specialised in-house occupational toxicology and industrial hygiene expertise is essential to ensure the safe handling of the ADCs they are developing.