Increased raw material verification capabilities with portable Raman and XRF instruments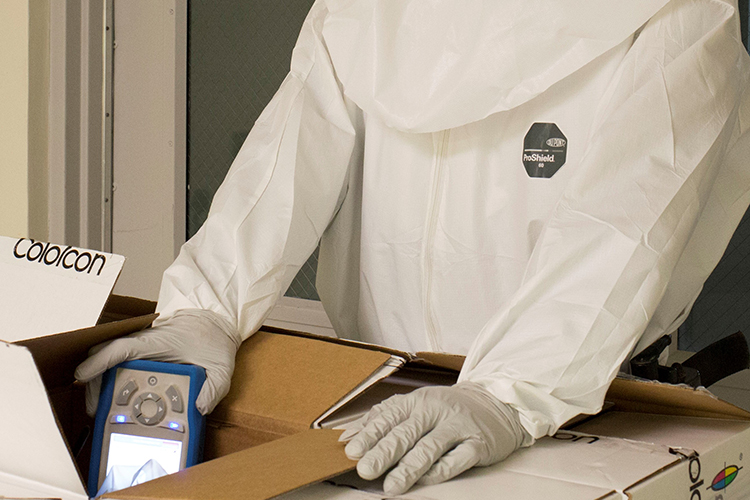 ABOUT THIS WEBINAR
This webinar explored the use of the Thermo Scientific™ handheld Raman analyser TruScan™ RM with TruTools™ on-board chemometrics to verify the identity of challenging raw materials.
We discussed a portable XRF instrument, the Thermo Scientific IonicX™, and explained how it can identify ionic salts in seconds and replace traditional time-consuming and resource-intensive wet chemistry and benchtop methods.
In pharmaceutical manufacturing, handheld Raman analysers are widely accepted for material verification of excipients and APIs. For many years the pharmaceutical industry has used TruScan RM's embedded multivariate residual analysis decision engine to identify most pharmaceutical raw materials directly. When characterising complex samples such as structural analogues, highly similar formulated materials or contaminated materials, building chemometric models to enhance specificity is necessary.  As real-world examples, we will discuss the use of TruTools on-board chemometrics to discriminate:
Various colours of Opadry solid dosage film coatings
Different molecular weight polyethylene glycols (PEGs)
Diethylene glycol (DEG) contaminated glycerol
Structural analogues povidone and crospovidone
Buffer solutions.
TruTools offers advanced pre-processing of spectral data, qualitative discrimination, quantitative component analysis, and customised chemometric models including PLS, PCA and PLS-DA.
Complementary to the use of Raman and NIR portable instruments for raw material ID is the new IonicX portable XRF analyser for identity testing of pharmaceutical ionic salts.  Built for biopharmaceutical manufacturing, IonicX is 21 CFR part 11 compliant and employs a patented algorithm C-value which allows ionic salts to be identified in seconds using portable X-Ray fluorescence.
Join Dr Lin Chen, Thermo Scientific Application Scientist, and learn more on the enhanced capabilities of portable instruments for raw material verification. A questions and answers session followed the presentation. 
Learning outcomes of this webinar:
Learn how you can identify challenging raw materials by using handheld Raman with on-board chemometrics
Understand how TruTools enables customized chemometric modelling including PCA, PLS, and PLSDA
Understand how to measure ionic salts quickly with portable XRF
KEYNOTE SPEAKER
Dr Lin Chen, Field Applications Scientist (Europe, Middle East, Africa), Thermo Fisher Scientific

Dr Lin Chen is a Field Applications Scientist (EMEA) at Thermo Fisher Scientific, responsible for the technical and applications support for Portable Analytical Instruments (Raman/NIR spectrometers) in raw materials verification and PAT control. 
Lin has over 16 years of experience in the use of vibrational spectroscopy and chemometric analysis for a wide range of application areas in the pharma, food and chemical industries.
Prior to joining Thermo Fisher Scientific, Lin worked as an applications engineer in Pyreos, UK, contributing to the development of the new generation portable mid-FTIR instruments for the food and oil industries. Her intense commitment to customers and trouble-shooting capability have made customers' projects successful.
Before moving her career into industry, she spent over 10 years in academic research work and teaching in universities internationally. Lin holds a PhD in Physical Chemistry (2002) from the Department of Chemistry, Tsinghua University and a Master's degree in Organic Chemistry (1999) from the Dalian University of Technology, Dalian, China.
Related topics
Analytical techniques, Biopharmaceuticals, Bioprocessing, Excipients, Formulation, Manufacturing, Production, QA/QC, Raman Spectroscopy, Research & Development (R&D), Vaccines
Related organisations