Five of the most recent developments in anti-cancer therapeutics
European Pharmaceutical Review investigates five of the latest cancer drug approvals and clinical trial results.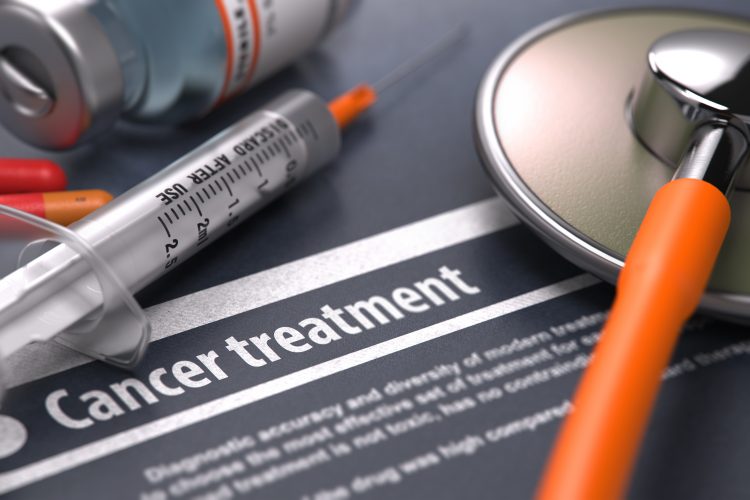 EMA grants marketing authorisation of belantamab mafodotin1
The European Medicines Agency (EMA) has accepted the marketing authorisation application (MAA) for belantamab mafodotin. This anti-cancer therapeutic is an antibody-conjugate drug that targets the anti-B-cell maturation antigen (BCMA) mutation, commonly found in relapsed or refractory (RR) multiple myeloma.
The indication of belantamab mafodotin is in the treatment of RR multiple myeloma patients whose prior therapy included an immunomodulatory agent, a proteasome inhibitor and an anti-CD38 antibody.
According to GlaxoSmithKline (GSK), the drug's producer, the MAA was based on data from the DREAMM-2 study, where there was an overall response rate of 31 percent and the safety and tolerability profile was consistent with that of previous studies.
The drug was also accepted for accelerated assessment by the EMA's Committee for Human Medicinal Products (CHMP), as they believe it represents a therapeutic innovation. Belantamab mafodotin already has priority medicines (PRIME) designation with the EMA, as it showed clinical promise for a common blood cancer that is currently uncurable.
Prostate cancer therapy, Nubeqa, successful in Phase III study2
Nubeqa (darolutamide) has been shown in a clinical trial to significantly improve overall survival rates of men with non-metastatic castration-resistant prostate cancer.
Already approved by the US Food and Drug Administration (FDA), Bayer and Orion's anti-cancer drug is an oral androgen receptor inhibitor which prevents testosterone binding to its receptor and antagonises the growth of prostate cancer.
The FDA approval was based on the ARAMIS trial, a randomised, double-blind, placebo-controlled, multi-centre Phase III study in which Nubeqa plus androgen deprivation therapy (ADT) demonstrated a statistically significant improvement in metastasis-free survival. The median metastasis-free survival was 40.4 months compared to 18.4 months with placebo plus ADT.
Further results are expected soon but the companies predict that the anti-cancer therapy will have a positive effect on overall survival (OS) and interim analysis showed a 29 percent reduction in the risk of death for Nubeqa.
Prostate cancer that is treated with ADT but keeps progressing even with low levels of testosterone in the body is known as castration-resistant prostate cancer.

EC expands indication of prostate cancer agent Erleada3
The European Commission (EC) granted market authorisation for Erleada (apalutamide) for the treatment of adult men with metastatic hormone-sensitive prostate cancer (mHSPC) in combination with ADT.
According to Janssen, which makes the anti-cancer drug, the EC approved the indication extension based on data from the Phase III TITAN study, which assessed the addition of the drug to ADT in a broad range of patients with mHSPC.
When combined, Erleada and ADT significantly improved OS, with a 33 percent reduction in the risk of death when compared to the placebo with ADT. The drug combination also demonstrated a 52 percent reduction in risk of radiographic progression or death compared to placebo.
According to professor Dr Axel Merseburger, chairman of the Department of Urology at the University Hospital Schleswig-Holstein in Lübeck, Germany, the extended approval is a "significant advancement for those living with mHSPC, because in prostate cancer treatment, our primary goal is always to delay progression of disease and prolong survival, to ensure the best possible outcomes for patients."
Success for Enhertu in Phase II gastric cancer trial4
AstraZeneca and Daiichi Sankyo have announced Enhertu (trastuzumab deruxtecan) has shown statistically significant and clinically meaningful improvement in objective response rate (ORR) and OS in patients with HER2-positive unresectable or metastatic gastric or gastroesophageal junction cancer.
The results are from their Phase II trial, where the drug met the primary endpoint of improving ORR compared to chemotherapy and improved OS, a secondary endpoint.
Gilles Gallant, senior vice president of oncology R&D at Daiichi Sankyo, said: "We are excited to report positive top-line results from this trial. Our development plan remains on track in gastric cancer, including an initial regulatory application in Japan where gastric cancer is highly prevalent, and where SAKIGAKE designation has been granted for this indication. We are strongly committed to bringing this therapy as rapidly as possible to patients in need."
Enhertu has also received Accelerated Approval from the FDA for treatment of HER2-positive unresectable or metastatic breast cancer following two or more prior anti-HER2 based treatment regimens. The companies also revealed that additional global regulatory submissions for this indication are underway.
EC grants Darzalex-VTd therapy marketing authorisation5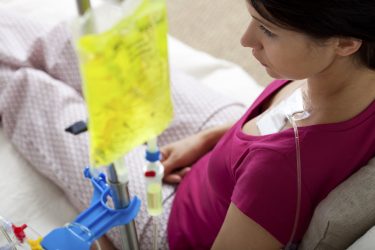 The EC has granted marketing authorisation of Darzalex (daratumumab), bortezomib, thalidomide and dexamethasone (VTd) combination therapy for treating newly diagnosed, transplant eligible patients with multiple myeloma.
Janssen announces that this is the first regimen approved in over six years for this indication. It is also, according to the company, the first monoclonal antibody (mAb) treatment approved for this patient group.
The approval was based on the results of the Phase III CASSIOPEIA trial, which showed that the stringent complete response (sCR) rate was nine percent higher in the Darzalex-VTd arm than the solely VTd group.
After 18 months, the PFS rate for the Darzalex-VTd treatment group was 93 percent compared to 85 percent with just VTd. The principal investigator, Philippe Moreau said effectiveness of first line anti-cancer treatment is critical to maximise time until relapse and that the study confirmed the addition of Darzalex to the VTd trio could "lead to very deep remissions and also prolong PFS."
References: