UK life sciences sector: do you have the Vision for innovation?
Here, EPR explores some highlights of the UK's new Life Sciences Vision for the pharma, biopharma and biotech industries, covering topics from funding to regulatory reviews and clinical trial innovation.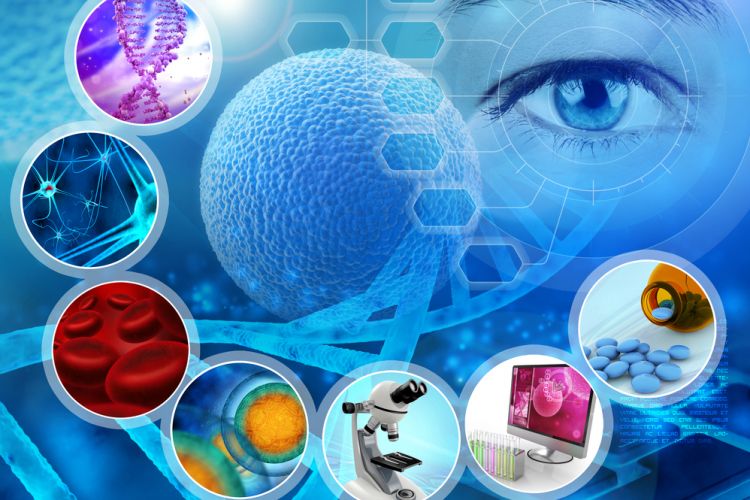 In early July 2021, the UK Government published its UK Life Sciences Vision, setting out a 10-year strategy for the industry. The mission-led approach is designed to build on the success of the UK life sciences sector's response to COVID-19, focusing on cultivating a business environment in which UK life sciences firms can access finance to innovate and grow; are regulated in an agile and efficient way; and are incentivised to manufacture and commercialise their products in the UK.
The Vision groups its goals within four overarching aims: 1) building on the UK's science and research infrastructure and harnessing its genomic and health data, 2) improving access and uptake, 3) creating an attractive environment for life sciences businesses to start, grow and invest, and 4) addressing the great healthcare challenges; seven critical healthcare objectives that government, industry, the National Health Service (NHS), academia and medical research charities will collaborate on to solve.
In announcing the publication of the Vision, UK Business Secretary Kwasi Kwarteng explained that the life sciences sector had been a "beacon of hope" in its work to combat the pandemic, with the new, ambitious strategy setting out "how we can replicate this same scientific excellence and agility to meet today's greatest health challenges, doing with cancer, dementia and obesity what we did with the virus [COVID-19] – gaining the upper hand with brilliant science." One of the crucial aspects of the 10-year plan is its intention to "build a pro-enterprise environment where our life sciences firms can access the finance to grow, are incentivised to onshore manufacturing and can commercialise breakthrough products right here in the UK…"
The foreword of the strategy, written by Professor Sir John Bell, Rt Hon Sajid Javid MP, Rt Hon Kwasi Kwarteng MP, Lord David Prior and Sir Jonathan Symonds, explains: "Through innovation and technological advances, we will diagnose, treat, cure and prevent a much wider range of disease than is currently possible." They asserted that there is ripe opportunity to build upon the innovation which underpinned the UK's COVID-19 response, and the collaboration that supported it. This time, however, the focus will be on seven great healthcare challenges:
Improving translational capabilities in neurodegeneration and dementia
Enabling early diagnosis and treatments, including immune therapies such as cancer vaccines
Sustaining the UK's position in novel vaccine discovery, development and manufacturing
Treatment and prevention of cardiovascular diseases and their major risk factors (eg, obesity)
Reducing mortality and morbidity from respiratory disease in the UK and globally
Addressing the underlying biology of ageing
Increasing the understanding of mental health conditions, including work to redefine diseases and develop tools to address them.
The scope of the strategy is wide-reaching, touching upon everything from drug development and onshoring of manufacture to cutting through regulatory red tape and enhancing patient access to innovative medications. But what are the key points of the strategy for pharma, biopharma and biotech?
Financing innovation
Perhaps one of the most important aspects is that a pre-condition of success for the vision (something that must be achieved for the vision to be delivered) is that 2.4 percent of gross domestic product (GDP) across government, industry and philanthropy will be input into life sciences R&D by 2027. Another cited pre-condition for success is access to private funding.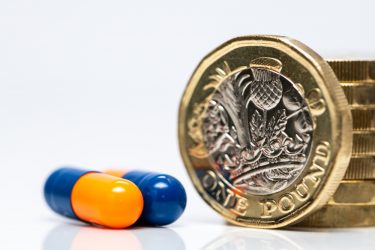 To promote the Vision, the UK Government has launched a £200 million Life Sciences Investment Programme aimed at directly cultivating the desired life sciences business environment and leveraging further private sector investment to this end. The investment will be delivered through British Patient Capital, part of the government-owned British Business Bank, which will allocate the £200 million to specialist funds. The British Patient Capital has also recently agreed a collaboration with Abu Dhabi's Mubadala Investment Company, one of the world's leading sovereign investors, under which the Office for Investment has committed to invest £800 million in the UK life sciences industry and will work with British Patient Capital to identify sector trends and investment opportunities.
Evolving clinical research
The Vision outlines several strategies to enhance clinical research within the UK, from embedding clinical trials across the NHS, to reducing bureaucracy to make the research environment more attractive and efficient. The latter is particularly exciting for industry, as the existing systems for clinical research and medical product approval are notoriously labour intensive, both in the EU and US. The government intends to use the recently passed Medicines and Medical Devices Act 2021 to combat excessive red tape and bureaucracy by improving clinical trial legislation and using initiatives such as the HRA's Rapid Research Ethics Committee Review.
the government intends to use the recently passed Medicines and Medical Devices Act 2021 to combat excessive red tape and bureaucracy"
The strategy also outlines the Government's plan for the UK to become a leading global centre for innovative research design and delivery, across all types and phases of trials. Some methods to achieve this include regulators working to ensure studies are delivered in highly innovative and effective ways that support rapid integration into routine care pathways; supporting virtual and decentralised trial delivery; using the NHS as a source of real-world evidence (RWE) and as "a data-driven test bed for new technologies"; and establishing a new Find, Recruit and Follow-Up service to expedite clinical trial set up and delivery. To facilitate the use of NHS data to drive research and innovation, the Government stated that governance and access to this data will be simplified and made more secure.
Regulating for success
To facilitate the development of the UK life sciences industry, the Government acknowledges in the 10-year Vision that innovative regulatory models will be required to make fast decisions on applications and approvals. These, it said, will build on the approaches developed for the Early Access to Medicines Scheme (EAMS) and the Innovative Licensing and Access Pathway (ILAP) and be underpinned by the use of RWE and the deployment of novel analytics and data tools.
In terms of medical devices and in vitro diagnostics, the UK wants to improve on the EU's new regulations to support innovation and drive patient safety, creating the world's leading regulatory model for digital health products. To achieve this, the Medicines and Healthcare products Regulatory Agency (MHRA) will reportedly consult with the sector on the proposed new regulatory framework later in 2021. According to the Vision, this will all be undertaken using an integrated, multi-agency approach that will provide companies with a "simplified, bespoke journey from regulatory approval to NICE [National Institute of Health and Care Excellence] appraisal through to discussions with NHS England on access and uptake".
Modernising manufacturing
The Vision aims to create a globally competitive environment for life sciences manufacturing investments that will build on the strength of the UK's manufacturing R&D, its network of innovation centres and the Diagnostics Manufacturing Transformation Fund.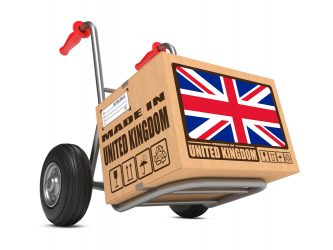 According to the strategy, there are 2,000 UK life sciences manufacturing sites across the UK, but production volumes have fallen to just 29 percent of 2009 levels, with 7,000 jobs being lost as a result. This, it states, has resulted in technologies and products originally developed in the UK not being commercialised or manufactured domestically and investments tending to go to competitor countries. It has also weakened the UK's supply chains and impacted on innovation.
To combat the last 25 years of manufacturing decline, the Government will target areas in which the UK has, or could develop, a meaningful competitive advantage; for example, cell and gene therapies, oligonucleotides, viral vectors, advanced diagnostics and wound care.
The regeneration scheme has six core elements:
Building on the UK's pandemic manufacturing infrastructure and delivering the Medicines and Diagnostics Transformation Fund – capitalising on the £350 million investments to increase vaccine manufacturing capacity in the UK for COVID-19 and other investments to support both pandemic preparedness and non-pandemic settings. This will be complemented by the delivery of the £20 million Medicines and Diagnostics Transformation Fund to support UK life sciences manufacturing.
Sustain manufacturing innovation by supporting the work of the UK's world class manufacturing innovation centres: the Cell and Gene Therapy Catapult, CPI Medicines Manufacturing Innovation Centre and the Nucleic Acid Therapy Accelerator underpinned by R&D hubs
Create a supportive tax environment – have the lowest headline rate of Corporation Tax in the G7 and a generous system of tax reliefs benefitting the industry, including R&D tax credits, the Patent Box and Super Deduction, which provides a first-year relief of 130 percent on new plants and machinery
Endorse the formation and expansion of manufacturing clusters in particular geographies (eg, Midlands and North)
Enhance the manufacturing skills base, ensuring there is a sustainable flow of qualified staff
Support the transition to Net Zero – the Government said it will work with the life sciences sector to improve the sustainability and carbon footprint of manufacturing processes, remove plastics and other non-renewables from products, and, where this is not feasible, work with the sector on new materials science.
Rethinking trade and investment
With such grand plans, we will have to wait and see if these ambitions come to fruition"
The UK Government said in the next 10 years it will "unequivocally champion open, competitive free trade and work to support the life sciences sector, through tariff elimination, a strong rules-based approach to tackling non-tariff barriers, promoting [intellectual property] IP regimes that are more closely aligned with the UK's gold standard globally and through creating the most hospitable environment possible for inward investment."
To achieve this the government has laid out an ambitious programme of future trade negotiations, including the recent signing of an agreement in principle with Australia, negotiations with the US and New Zealand, and investigating new opportunities in the Indo-Pacific region, such as a future Free Trade Agreement with India and accession to the Comprehensive and Progressive Trans-Pacific Partnership.
Final thoughts
The UK Life Sciences Vision sets out a list of broad and challenging goals, from the re-establishment of domestic manufacturing of pharmaceuticals to improving regulatory processes to enhance life sciences research and innovation. With such grand plans, we will have to wait and see if these ambitions come to fruition.
To read the full 10-year strategy document, please click here.