Developing and delivering live biotherapeutic products
The microbial content of the gut has a well established role in health and disease. In this article, European Pharmaceutical Review's Hannah Balfour explores the development and formulation of live biotherapeutic products (LBPs), an emerging treatment modality that seeks to capitalise on the interaction between the microbiota and host in order to treat disease. Commenting on this new class of treatments is Duncan Peyton, Chief Executive Officer of 4D Pharma – a pharma company that develops LBPs.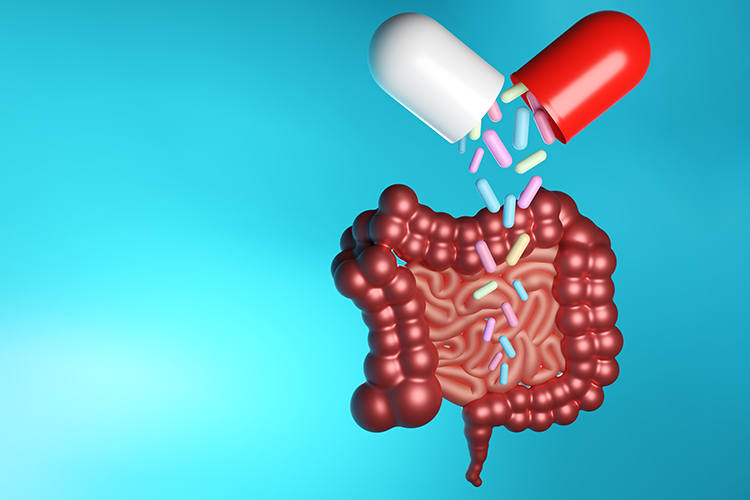 NUMEROUS STUDIES have asserted that the gut microbiome has a far more complex role in health and disease than simply the functioning of the digestive system. Evidence for the brain-gut axis, for instance, describes bidirectional interactions between the gut microbiome and brain, suggesting that changes to the diversity of microbiota play a role in neurological and psychiatric diseases as diverse as depression, Alzheimer's, Parkinson's and autism spectrum disorder, as well as provide a potential avenue for their treatment.1
Dysbiosis (imbalance) in the gut microbiota has also been linked to respiratory diseases like asthma, cystic fibrosis, chronic obstructive pulmonary disease and tuberculosis; metabolic conditions such as obesity and type 2 diabetes; and autoimmune diseases, including inflammatory bowel disease, rheumatoid arthritis and systemic lupus erythematosus.2,3 Microbiota have even been shown to induce cancers, with Helicobacter pylori being the strongest risk factor for gastric adenocarcinoma;4 and modulate anti‑cancer drug efficacy, with elevated levels of Gammaproteobacteria having been shown to render gemcitabine (a chemotherapeutic drug) ineffective in cancers such as pancreatic ductal adenocarcinoma.5,6
To capitalise on this, an emerging therapeutic modality called live biotherapeutic products (LBPs) are being developed and investigated for a range of diseases.
What are LBPs?
Numerous studies have asserted that the gut microbiome has a far more complex role in health and disease than simply the functioning of the digestive system"
The European Pharmacopoeia defines LBPs as "medicinal products containing living micro-organisms such as bacteria or yeasts, which have a positive influence on the health and physiology of the host."7 The US Food and Drug Administration (FDA) adds to this definition that they cannot be vaccines, filterable viruses, oncolytic bacteria or products intended as gene therapy agents, nor administered by injection.8 LBPs include traditional probiotics (live bacteria isolated from the gut or fermented foods), next generation probiotics (micro-organisms identified by comparative microbiome analyses of healthy and unhealthy hosts or by screening for activity against specific targets) and genetically engineered LBPs – a new generation that enhances efficacy by inserting or deleting specific genes of interest that can confer health benefits for specific diseases or conditions.9
Why develop LBPs?
LBPs are an attractive therapeutic proposition, not only offering the potential to target different pathways, and with distinct mechanisms of action, but in theory being well-tolerated.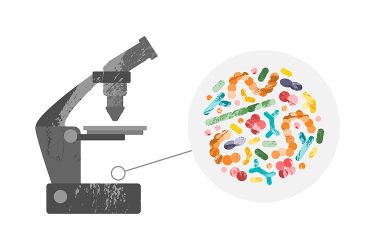 Where traditional pharmaceuticals or biologics exert their effect by reaching distinct organs, tissues or receptors, LBPs modulate the host microbiota and/or impact on host pathways, but may not act on a single specific target. Their effects are induced by a varied range of actions, including inhibiting pathogens; producing active molecules or metabolites; activating epithelial cellular pathways; changing the activity of the nervous system; or altering micro-organisms' interactions with each other and/or the host, as well as combinations of the above,10 thus resulting in diverse responses. This divergent group of potential mechanisms of action, and frequent multi-factorial modes of action, mean that LBPs have the potential to target both the same pathways as existing medications, providing benefit to conditions with existing treatments, or different ones, potentially helping in conditions that may be treatment refractory or have no existing therapeutics. Moreover, these novel mechanisms of action could be combined with currently marketed therapeutics to enhance their efficacy. One LBP, 4D Pharma's MRx0518, has shown promise in a Phase I/II clinical trial in combination MSD's Keytruda® (pembrolizumab), a PD-1 immune checkpoint inhibitor. Results from Part A of the study in 12 patients with metastatic renal cell carcinoma and metastatic non-small cell lung cancer who had stopped responding to PD-1/PD‑L1 inhibitors showed a disease control rate (DCR) of 42 percent, with five patients experiencing a clinically meaningful benefit from the combination: three with partial responses, defined as target tumour shrinkage of 30 percent or greater; and two with durable stable disease of six months or greater.11
LBPs are an attractive therapeutic proposition, not only offering the potential to target different pathways, and with distinct mechanisms of action, but in theory being well-tolerated"
Duncan Peyton, Chief Executive Officer of 4D Pharma, added that one of the prime benefits of developing LBPs is that they should be inherently safe and tolerable because the formulated microbes already inhabit the human body. 4D Pharma has asserted that pharmaceutical companies lose approximately 30 percent of pharmaceutical candidates at each clinical stage, primarily due to safety and toxicity concerns.12 "If LBPs can achieve even comparable efficacy with competitor small molecules and biologics, but with superior safety and tolerability, this is a meaningful advantage. Clinicians would have fewer concerns, while patients benefit from greater satisfaction, compliance and general quality of life. This is particularly the case in areas such as oncology and immunology where there is significant scope for improved tolerability versus existing treatment options," Peyton commented. Moreover, the reduction of losses as a result of failed therapeutic programmes could result in lower drug prices for successful candidates, since companies do not have to recoup the damages.12
Formulating and delivering LBPs
As with all biotherapeutic products, there are several key considerations when formulating and delivering live biological agents into the human body. LBPs are living organisms and are therefore uniquely sensitive to external stresses such as oxygen and acid. Additionally, since by FDA definition they cannot be administered by injection, they are typically delivered orally or faecally; though oral administration is the most common.
One of the major formulation considerations for orally delivered LBPs is whether they are anaerobic and therefore oxygen sensitive"
One of the major classes of LBPs is faeces-derived microbial consortiums, which comprise species of microbes separated and purified from, or identified in, faeces. Microbiota in faeces is thought to be representative of that in the gastrointestinal (GI) tract and transferring a healthy person's faecal microbiota into a patient with a disease has shown to be beneficial.13 To create such formulations, microbes must be separated, purified and blended through continuous faecal processing, or grown and formulated using batch culture.14 Encapsulated formulations are also under development to enhance the number of live microbes that reach the desired site of action. Peyton explained that 4D Pharma's LBPs are grown from monoclonal cell banks by fermentation, before being lyophilised and encapsulated in oral capsules "specially formulated to survive the stomach and deliver viable active bacteria to the intestine". In a study, Venema et al. demonstrated the ability to deliver a 20- to 40-fold higher number of viable cells to the small intestine using an enteric-coated tablet in an in vitro model of the GI tract.15 Gastric survival of the three study strains – Lactobacillus gasseri PA 16/8, Bifidobacterium longum SP 07/3 and Bifidobacterium bifidum MF 20/5 – was improved from 5.3 percent for bifidobacteria and one percent for L. gasseri when delivered in an unformulated powder to 72 percent and 53 percent, respectively, in an enteric-coated tablet. Peyton explained that, when developing LBPs, the number of strains included in the formulation is a challenge. "Each strain is unique and has its own requirements which must be optimised. This is the skill in producing LBPs at large-scale, and to good manufacturing practice (GMP) standard. The complexity, difficulty and costs increase with more complex multi-strain products," he said. Aside from the potential for stomach acid to damage LBPs, one of the major formulation considerations for orally delivered LBPs is whether they are anaerobic and therefore oxygen sensitive. Oxygen-intolerant anaerobes must be protected from oxygen to prevent degradation during formulation, storage and so on. While the majority of formulations involving anaerobes have focused on facultative anaerobes with natural oxygen tolerance,16 a new study by Qiu and Anselmo showed that encapsulating a model oxygen‑sensitive anaerobe, Bifidobacterium adolescentis, with poly(vinyl alcohol) (PVA) enabled long-term storage of the LBP.16 They observed that PVA acted as an oxygen barrier and reduced the production of reactive oxygen species, enhancing the survival of B. adolescentis. Additionally, they showed that the PVA-based formulations could produce oral capsule-loaded films and edible gummy bears, offering delivery options aside from traditional capsules.
Remaining challenges
Peyton described some of the challenges facing LBP development and manufacturing: "For live biotherapeutics broadly, because of the complexity of the product, there is a potential for change to occur between batches over time if not properly controlled. This problem is multiplied exponentially if the product contains multiple organisms." He explained that for this reason, 4D Pharma is developing formulations with single strains, which allows it to more easily control the identity, purity, potency and stability of its products.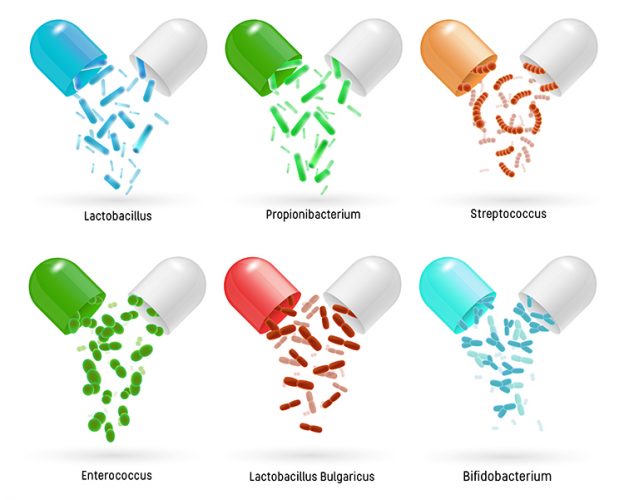 "Another challenge is that there are not many CDMOs with the experience of manufacturing live biotherapeutics." Peyton described how this led the company to manufacture their LBPs in house. Additionally, he said the anaerobic nature of the microbes required the development of some novel manufacturing techniques: "for example, we use a 'Quality by Design' approach to optimise fermentation and lyophilisation conditions efficiently and effectively, as well as developing in-house some of our own hardware used in the production process." Perhaps, as with all novel therapeutic modalities, the regulatory side can come across as a challenge. On one hand, LBPs are typically handled by the FDA's vaccines division, while the EMA treats them generally as biologics. Yet LBPs have their own specific requirements, and require special considerations for quality, safety and efficacy documentation before being used in humans.18 For instance, said 4D Pharma, despite being inherently well-tolerated LBPs must be assessed for potential antimicrobial resistance genes and evaluated to ensure they do not cause sepsis or infection, evaluations that are not necessarily required with products such as vaccines or antibodies. However, the FDA defined pharmaceutical expectations for LBPs in 2012 (updated in 2016)8 and the European Pharmacopoeia (Ph. Eur.) established their quality requirements in 2019.17 One paper asserted that one of the remaining challenges is that, since LBPs are yet to be approved for the market, the guidances lack explanations of how drug regulatory requirements should be addressed in practice.18 One of the potential regulatory concerns is proving efficacy, because the composition of the microbiota is heavily dependent on the environment (including factors such as oxygen concentration, pH, acid and metabolites) and is therefore host specific. If an LBP is designed to impact on the microbiota for its effects, these may differ in different hosts. This can be a challenge during pre-clinical development, where non-clinical programmes must be carefully planned to account for the host-specific nature of microbiota in order to establish efficacy.10 A full explanation of the development challenges and how YSOPIA Bioscience overcame them with its single-strain LBP, is available.18
Looking ahead
Despite the challenges, Peyton explained that one LBP has existed since the 1930s and was not only the first LBP approved, but also the first immunotherapy approved by the FDA. Bacillus Calmette-Guerin (BCG), a bacterial strain related to the cause of tuberculosis but that cannot cause severe disease, is used as an intravesical immunotherapy to treat early-stage bladder cancer.19 Peyton added: "Aside from BCG, the pace of progress of 'modern' LBPs into and through the clinic has actually been incredibly rapid compared to the trajectories of other new modalities, like monoclonal antibodies or cell and gene therapies. LBPs are a field in which progress in the clinic is much more up to speed with progress in the basic scientific research. "We are on the brink of the first approved microbiome therapies, starting with faecal microbiota transplantation (FMT) or FMT-like products for Clostridium difficile," noting that Seres Therapeutics expects to begin its Biologics License Application (BLA) filing for its investigational oral microbiome therapeutic SER-109 with the FDA in the first half of 2022. "Behind this first major landmark for the field, there is a strong pipeline of more refined, targeted live biotherapeutics in mid-stage clinical development, with developers either publicly actively planning for pivotal studies or at least with an eye on pivotal strategies. The next couple of years will be a major inflection point for the field – and importantly this will be across multiple therapeutic areas; not just GI."
About the author
Hannah Balfour is the Assistant Editor of European Pharmaceutical Review
References
Martin C, Osadchiy V, Kalani A, Mayer E. The Brain-Gut-Microbiome Axis. Cellular and Molecular Gastroenterology and Hepatology. 2018;6(2):133-148.
Wang B, Yao M, Lv L, et al. The Human Microbiota in Health and Disease. Engineering. 2017;3(1):71-82.
Xu H, Liu M, Cao J, et al. The Dynamic Interplay between the Gut Microbiota and Autoimmune Diseases. Journal of Immunology Research. 2019;2019:1-14.
Polk D, Peek R. Helicobacter pylori: gastric cancer and beyond. Nature Reviews Cancer. 2010;10(6):403-414.
Geller L, Barzily-Rokni M, Danino T, et al. Potential role of intratumor bacteria in mediating tumor resistance to the chemotherapeutic drug gemcitabine. Science. 2017;357(6356):1156-1160.
Alexander J, Wilson I, Teare J, et al. Gut microbiota modulation of chemotherapy efficacy and toxicity. Nature Reviews Gastroenterology & Hepatology. 2017;14(6):356-365.
Press Release: Live Biotherapeutic Products (LBPs): European Pharmacopoeia Commission sets unprecedented quality requirements [Internet]. Strasbourg: EDQM, Council of Europe; 2018 [cited 22 September 2021]. Available from: https://www.edqm.eu/sites/default/files…
Early Clinical Trials with Live Biotherapeutic Products: Chemistry, Manufacturing, and Control Information Guidance for Industry [Internet]. US FDA; 2012 [cited 30 September 2021]. Available from: https://www.fda.gov/files/vaccines,%20blood%20&%20biologics/…
Kaistha S, Deshpande N. Traditional Probiotics, Next-Generation Probiotics and Engineered Live Biotherapeutic Products in Chronic Wound Healing. In: Kumar P, Kothari V, ed. by. Wound Healing Research [Internet]. Springer, Singapore; 2021 [cited 22 September 2021]. p. 247-284. Available from: https://doi.org/10.1007/978-981-16-2677-7_8
Cordaillat-Simmons M, Rouanet A, Pot B. Live biotherapeutic products: the importance of a defined regulatory framework. Experimental & Molecular Medicine. 2020;52(9):1397-1406.
4D pharma announces clinical benefit data from Part A of combination trial of MRx0518 and Keytruda® [Internet]. 4dpharmaplc.com. 2020 [cited 30 September 2021]. Available from: https://www.4dpharmaplc.com/en/newsroom/press-releases/…
Live biotherapeutic – 4D pharma plc [Internet]. 4dpharmaplc.com. 2021 [cited 30 September 2021]. Available from: https://www.4dpharmaplc.com/en/developing-science/live-biotherapeutics
Greenberg S, Youngster I, Cohen N, et al. Five years of fecal microbiota transplantation – an update of the Israeli experience. World Journal of Gastroenterology. 2018;24(47):5403-5414.
Qiu K, Anselmo A. Batch Culture Formulation of Live Biotherapeutic Products. Advanced Therapeutics. 2020;4(2):2000226.
Venema K, Verhoeven J, Verbruggen S, et al. Probiotic survival during a multi‐layered tablet development as tested in a dynamic, computer‐controlled in vitro model of the stomach and small intestine (TIM‐1). Letters in Applied Microbiology. 2019;69(5):325-332.
Qiu K, Anselmo A. Enhanced Storage of Anaerobic Bacteria through Polymeric Encapsulation. ACS Applied Materials & Interfaces. 2021.
The European Directorate for the Quality of Medicines & HealthCare – EDQM. Live biotherapeutic products for human use 3053 monograph. Europ Pharmacopoeia. (2019) 9:6522–3.
Paquet J, Claus S, Cordaillat-Simmons M, et al. Entering First-in-Human Clinical Study With a Single-Strain Live Biotherapeutic Product: Input and Feedback Gained From the EMA and the FDA. Frontiers in Medicine. 2021;8.
Intravesical Therapy for Bladder Cancer [Internet]. Cancer.org. 2019 [cited 30 September 2021]. Available from: https://www.cancer.org/cancer/bladder-cancer/treating/intravesical-therapy…