Understanding the new EU Clinical Trial Regulation: seven things sponsors should know
In this article, Sarah Bly and Aman Khera of Worldwide Clinical Trials break down the seven key differences between the EU Clinical Trial Directive and new EU Clinical Trial Regulation, discussing when and how sponsors should begin submitting their trials through the new CTIS portal system.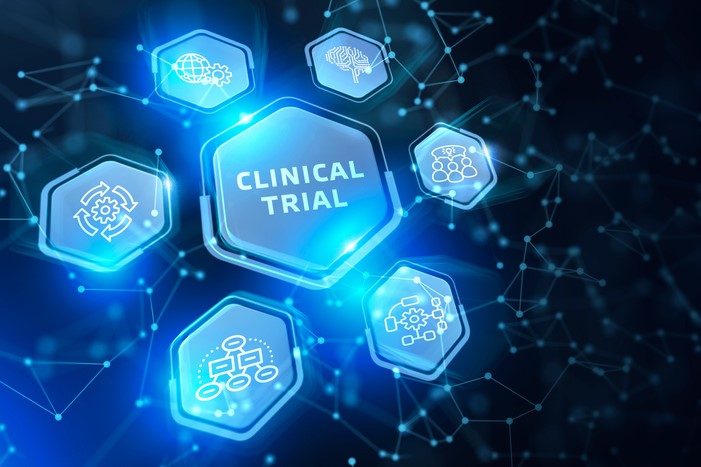 Since 2004, the European Union (EU) Clinical Trial Directive 2001/20/EC (EU-CTD) has governed the conduct of clinical trials in the EU. It has attempted to standardise rules and has significantly enhanced patient protection in clinical trials. However, its real-life implementation created unintended challenges.
As a directive, EU-CTD has not carried the same mandatory weight as a regulation. Each EU member state has had to implement its legal requirements through national legislation. Therefore, sponsors and others have faced a fragmented assessment process for multinational clinical trial applications, as well as a complex data submission framework. Moreover, the public has had limited access to clinical trial applications and results in the EU.
Effective 31 January 2022, a new regulation designed to simplify and harmonise clinical trials in the EU begins replacing EU-CTD. EU Clinical Trial Regulation 536/2014 (EU-CTR) aims to overcome EU-CTD's shortcomings.
As a regulation, EU-CTR is binding on all EU member states in its entirety – a key difference from EU-CTD. It seeks to increase transparency and restore the EU's clinical research competitiveness by reducing administrative requisites and streamlining workflows. The hope is that it may help reinvigorate clinical research in Europe.
The three-year transition period starts 31 January 2022:
31 January 2022 to 31 January 2023: sponsors may submit clinical trials under the legal framework of EU-CTD or EU-CTR.
Starting 31 January 2023: all clinical trial applications are subject to EU-CTR. However, trials approved under EU-CTD before 31 January 2023 can continue to be regulated under EU-CTD until 31 January 2025.
31 January 2025 onward: all clinical trials must be regulated under EU-CTR.
EU-CTR applies to trials conducted in single or multiple EU member states, and authorities plan to review it every five years to ensure it achieves its intended results. EU-CTR is here to stay, so sponsors must think carefully about the right time to transition and their optimal transition strategy.
Seven key EU-CTR differentiators
Most sponsors would benefit from thorough EU-CTR training. At a basic level, though, seven changes from EU-CTD are essential to understand:
1. Co-ordinated assessments. While the type of information required for clinical trial applications remains the same, the submission process has been refined to co-ordinate and harmonise assessments of multinational applications. Instead of needing both National Competent Authority (NCA) and Ethics Committee (EC) approvals, EU-CTR enables a single NCA and EC decision per member state.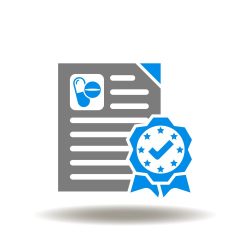 For multinational applications, a co-ordinated assessment will be led by one reporting member state throughout a trial's life cycle. Sponsors will request a specific reporting member state, but if more than one member state is willing, the states will decide which one shall function as the reporting state. EU-CTR Article 5 confirms the reporting member state has six days from submission of the application dossier to notify the sponsor and other member states that it is the reporting member state.
The reporting member state has a tremendous responsibility. It drives the assessment process for those aspects considered scientifically harmonised, including moderating discussions and preparing the draft assessment report. If a reporting member state refuses the Part I scientific/technical application, it is refused for all member states.
Thus, sponsors will need to choose their desired reporting member state carefully. They should collaborate with their regulatory teams and contract research organisations (CROs) long before the submission stage to develop a regulatory strategy that identifies the most appropriate reporting member state. Indeed, many aspects of EU-CTR should inspire contemplation of the regulatory strategy earlier and more often.
2. Centralised electronic database. EU-CTR leverages a new portal and database called the Clinical Trial Information System (CTIS) and enables a centralised, single electronic submission instead of multiple submissions with different dossiers. Sponsors must upload and submit all data, including initial clinical trial application data and documentation, through the CTIS.
Registration for high-level administrators is currently open, so sponsors would gain by identifying CTIS user roles, registering high-level administrators and initiating CTIS training now"
The CTIS replaces the EudraCT forms (eg, Annex 1, 2 and 3), and will be used for safety reporting, modifications, notifications, corrective measures, results summaries, and other information. Built-in workload management tools should help sponsors comply with new rules and timeframes but monitoring the CTIS for notices and alerts will be imperative.
The CTIS has undergone extensive user testing and the European Medicines Agency's (EMA) CTIS website is expected to provide ongoing updates, information and resources. Nevertheless, sponsors must undergo training in the highly role-based system. For example, roles must be assigned for application submission and safety reporting. Also, those assigned the role of high-level administrator must receive EMA approval. Although CROs can be given a role, they cannot solely leverage the CTIS on a sponsor's behalf.
Registration for high-level administrators is currently open, so sponsors would gain by identifying CTIS user roles, registering high-level administrators and initiating CTIS training now.
3. Increased public transparency. It is crucial that sponsors realise EU-CTR makes all data and documents in the CTIS publicly available, with few exceptions. Until now, transparency generally has not been necessary until the product approval stage. EU-CTR requires transparency throughout the development process. Protocols, for example, are subject to EU-CTR's disclosure rules.
Sponsors will need to consider their options for deferring publication of specific details, including the study protocol, and the onus is on them to protect patient confidentiality at the point of submission.
That said, only applications on which a decision – approved/unapproved – has been reached will be made public and disclosure can be exempted to protect:
personal data;
commercially confidential information;
confidential communication among member states regarding their assessment;
or clinical trial supervision by member states.
The new transparency rules aim to increase information sharing among studies – and to promote greater public awareness and understanding of clinical trials. To that end, summaries of trial results, including a layperson summary, must be submitted via the CTIS.
4. New definitions. Just as with EU-CTD, EU-CTR remains limited to interventional clinical trials. However, it has adopted several new definitions, including "low intervention clinical trials" to differentiate studies that pose minimal patient risk.
By defining low intervention trials, EU-CTR enables a risk-based approach that EU-CTD could not sustain"
In low intervention studies, the investigational medicinal products (IMPs) are authorised (excluding placebo). According to the protocol, the IMP is used in accordance with the Marketing Authorisation, or its use is evidence-based and supported by sufficient published scientific evidence such that trial procedures do not pose more than minimal additional risk or burden compared to normal clinical practice in any member state.
By defining low intervention trials, EU-CTR enables a risk-based approach that EU-CTD could not sustain. Consequently, sponsors of low intervention studies may enjoy simpler submission dossiers (eg, Summary of Product Characteristics [SmPC] used rather than IMP Dossier [IMPD]). They also may experience less stringent rules for monitoring, the content of the Trial Master File (TMF) and investigational product (IP) release.
5. New timelines. Sponsors have 12 calendar days maximum to respond to application queries or requests for information (RFI) under EU-CTR. Otherwise, applications will lapse by default. This and other strict EU-CTR timelines make creating a rapid response team a wise option.
While authorisations do not expire under EU-CTD, they expire if no patient is recruited within two years under EU-CTR. Likewise, EU-CTR mandates reporting serious breaches within seven days and archiving the TMF after 25 years where EU-CTD sets no timelines for either.
Shorter, better-defined timelines should push sponsors and CRO teams to think ahead and plan an "all-hands-on-deck" strategy.
6. Simplified safety reporting. EU-CTD obliges multiple safety submissions to NCAs and ECs, whereas EU-CTR requires all safety reporting via EudraVigilance. A single safety report can be submitted for trials involving more than one IMP, but all unexpected events which affect a trial's benefit-risk balance must be reported within 15 days.
Safety assessments also will be governed by separate legislation created by the European Commission. As referenced in Article 44 of EU-CTR as the "implementing act," the European Commission is developing supplementary legislation to describe how member states will interact to assess safety reports.
7. Improved patient protections for vulnerable subjects. EU-CTR substantively changes provisions for informed consent, including establishing more detailed guidelines at the EU level for:
broad consent
simplified consent for cluster trials
consent for minors or incapacitated people
consent for pregnant or breastfeeding women
consent for other vulnerable populations
consent during trials in emergency settings
Also of note, EU-CTR updates the definition of a legally designated representative (LDR): A natural or legal person, authority, or body which according to member state law is empowered to give informed consent on behalf of the subject who is incapacitated or a minor.
CTIS submission considerations
Until 31 January 2023, sponsors can choose to submit clinical trial applications under EU-CTD or EU-CTR. However, all clinical trials must be transitioned before 31 January 2025 and all documents created or submitted under EU-CTD must comply with EU-CTR prior to the transition. Therefore, sponsors must have a firm transition strategy.
sponsors must be aware of stricter transparency and reporting obligations, new safety and patient protection provisions, updated definitions, and shorter deadlines"
The EMA has developed user persona models to help sponsors identify the most appropriate model for their companies. For instance, they can register their companies using an organisation-centric approach, which the EMA recommends for larger sponsor organisations, or they can elect a trial-by-trial approach that may benefit smaller or academic sponsors.
Whether sponsors decide to jump into the CTIS as early adopters or take a wait-and-see attitude may depend partly on the risk involved. Sponsors with a single drug in the development pipeline may want to sit back and observe the CTIS roll-out for several weeks to mitigate potential snags or holdups. Larger organisations with more products in the pipeline, and therefore less risk if a single product's submission is delayed, may wish to gain intelligence on the new process sooner. Regardless, sponsors should confer with their regulatory intelligence teams and CROs to decide the best adoption strategy.
In conclusion
EU-CTR aspires to overcome the limitations of EU-CTD to increase the EU's competitiveness in the drug development market. It should result in a more efficient clinical trial submission and assessment process, given its implementation of a single dossier and single submission for all member states; harmonised authorisation; flexible risk-based rules; and CTIS-based electronic document submission.
Still, sponsors must be aware of stricter transparency and reporting obligations, new safety and patient protection provisions, updated definitions, and shorter deadlines. Communication with regulatory and regulatory intelligence teams will be valuable, as EU-CTR encourages sponsors to think more proactively and more frequently about their regulatory strategy.
Key resources
EUR-Lex. Document 02001L0020-20090807. Directive 2001/20/EC. EUR-Lex – 02001L0020-20090807 – EN – EUR-Lex (europa.eu). Accessed 5 January 2022.
EUR-Lex. Document 32014R0536. Regulation (EU) No 536/2014. EUR-Lex – 32014R0536 – EN – EUR-Lex (europa.eu). Accessed 5 January 2022.
European Medicines Agency. Human Regulatory: Research and Development: Clinical Trials Information System: training and support. Clinical Trials Information System: training and support | European Medicines Agency (europa.eu). Accessed 5 January 2022.
About the authors

Aman Khera is the Global Head of Regulatory Strategy at Worldwide Clinical Trials. For more than two decades, she has built her career on maintaining fastidious patient care with the pragmatism needed to help customers achieve effective end-to-end regulatory strategies. Over the years, she has worked with a variety of companies from large biopharma to virtual startups all over the world and engaged with regulatory agencies globally.

Sarah Bly is Associate Director of Regulatory Intelligence at Worldwide Clinical Trials. Based in the UK with more than 16 years of clinical research experience, she is responsible for providing strategic senior-level direction and planning for the integration of advanced regulatory intelligence and leads the oversight of expert regulatory intelligence training ahead of new regulations. She is also an expert in rare disease and orphan designated studies, as well as the successful regulatory start up of clinical trials globally.