Turning the TIDE: oligonucleotide development trends
Discover what is driving the oligonucleotide therapeutics sector as scientists navigate challenges such as financing and success-to-market.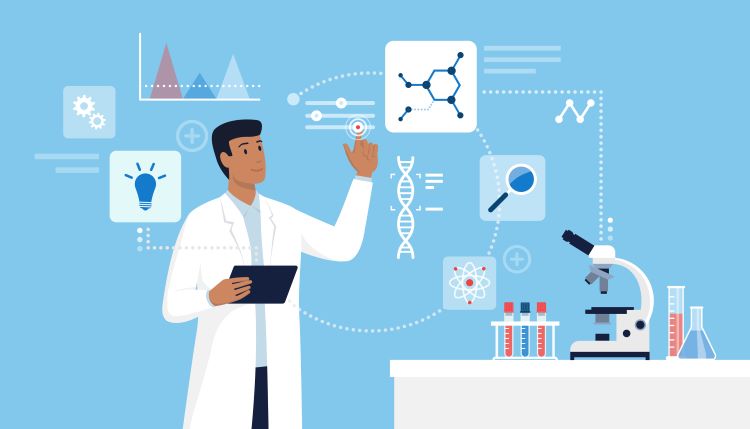 Oligonucleotide therapeutics represent a relatively novel class of drug, with the potential to modulate drug targets that were previously considered [undruggable], and with the benefit of fast clinical development times.1
At the WuXi TIDES Forum in March, experts vocalised their opinions on the current trends and challenges they have faced in developing these innovative treatments.
During the panel discussion, to gain a sense of the current drug development landscape, Dr Dave Madge, Vice President of WuXi AppTech's Research Service Division, gathered votes on preferred drug delivery methods and technologies from the audience.
The answers? Small interfering RNA (siRNA) were one of the most preferred drug delivery methods. With four approved for therapy by the Food and Drug Administration (FDA), it is one of the most promising types of oligonucleotide therapies in the industry. According to Dr Ekkehard Leberer, Senior Consultant at Elbiocon, siRNA now has a "more interesting" method to get drugs past the blood-brain barrier (BBB), a notoriously challenging target. Antisense oligonucleotides (ASOs) were the second most preferred method among audience members.
The preferred delivery technology was also voted on. Lipid nanoparticles (LNPs) have aided the delivery of RNA and peptide-based drugs. Yet at this event, only one attendee opted for this technology.
As a scientist actively working on an mRNA therapy for lysosomal storage diseases, Dr Leberer admitted he thought LNPs had limited usage in application due to the challenging design. Based on his experience, engineered protein capsules (EnPCs), while a similar delivery method similar to LNPs, protein-based EnPCs also achieved ideal BBB penetration and cellular uptake status. Lastly, a handful of attendees preferred peptide or other ligands conjugation as a facilitator for transmembrane permeability.
Developing oligonucleotide therapeutics
Dr Madge summarised that many of the speakers at the event used language around "accelerating timelines" and "speed to get into market."
As the first speaker of the day, Dr Leberer had shared there are around "400 oligonucleotide molecules in development." Based on this 'huge diversity' Dr Madge stated: "clearly, the space is moving very, very quickly."
Dr Leberer also discussed the number of drugs approved in the space: Currently, 18 are oligonucleotide drugs, with two mRNA vaccines, he noted. The largest indications feature eight targeting the liver and four target for muscles.
However, nothing is available for the brain at present. The challenge Dr Leberer explained, is that "[the blood-brain barrier is] so difficult to [bypass]."
Sharing an example, Dr Leberer highlighted that "a lot of small molecule drugs don't get into the brain." For oligonucleotides, this capability is "almost zero." He added: "For mRNAs, without a delivery tool, [this too is] almost zero."
Challenges of developing oligonucleotide drugs
manufacturing capabilities and capacities is still a challenge industry-wide"
Several challenges regarding the development of oligonucleotides were raised during the event. One of the main obstacles identified was the cost of goods. The other: manufacturing capabilities and capacities, which "is still a challenge industry-wide," acknowledged panellist Dr Pete Nguyen, Senior Director of Business Development for WuXi TIDES.
Dr Leberer claimed it is important to select the right modality and indication for oligonucleotide therapeutics, as it determines the success of delivery. He added that currently "many biotech companies working with mRNA… always have a problem of assessing the right indication." Now the challenge, "is to select the right tools."
What does it take to fund oligonucleotide therapeutics
Looking to the future, Dr Madge questioned the panellists about what was on their wish list for oligonucleotide drug development.
Offering his opinion for what is needed to move the field forward, Dr Leberer voiced that "the real question is how to fund innovation," and emphasised "funding is a huge problem." He wished the EU could experience the same ease in this area as the US does at present, based on his experience.
"We are not very efficient in what we are doing. Success rates in all stages of development is really low. That's why there's this explosion of the cost in drug development," Dr Leberer continued.
Referencing the book The Billion-Dollar Molecule (1994), Dr Leberer stated that the cost of one drug, including all the failures at that time was "about $1 billion". Considering current published data, he announced this figure has more than doubled, now headlining at around "$2.1 billion". He questioned how the industry can do better in this regard.
Dr Madge was optimistic. "There are challenges to overcome, but the depth of excitement around the field is such that the financing will come. That will solve problems and oligonucleotides will move forward."
In five years and beyond…
The event closed with further enthusiasm. When asked where the development for oligonucleotides will be in five years, Dr Nguyen projected the field is "going toward a sunny, sunny forecast."  
collaborations [will] really advance [oligonucleotide] therapies."
Dr Leberer theorised that "RNA will be an established third drug modality," as long as the industry "continues to grow together". For example, he also sees novel approaches such as RNA editing—which use oligonucleotides—gaining traction in the sector.
Another panellist, Timothy Weeden, Vice President, Head of Platform Development at Dyne Therapeutics commented that the biggest "difference I've seen comes through collaboration. It does take a community to move a drug into patients." He encouraged those in the field to "continue collaborations to really advance these therapies."
In his final closing remarks, Michael Postlethwaite, Senior Director of Business Development Europe for WuXi TIDES concluded: "the passion to move the whole field forward… to develop treatments for previously undruggable diseases… is the power of what we have here… The excitement within the whole field is tangible, you can really feel it."
References
1. Nicholson TA, Sagmeister M, Wijesinghe SN, et al. Oligonucleotide therapeutics for age-related musculoskeletal disorders: Successes and challenges. Pharmaceutics. 2023; 15(1): 237.