Formulation In-Depth Focus 2019
As today's scientists continue to identify new biopharmaceutical products with potential to treat a wide array of diseases, formulation remains the determining factor in their success. But what is involved in these increasingly complex formulation processes and how do they impact the packaging and delivery systems?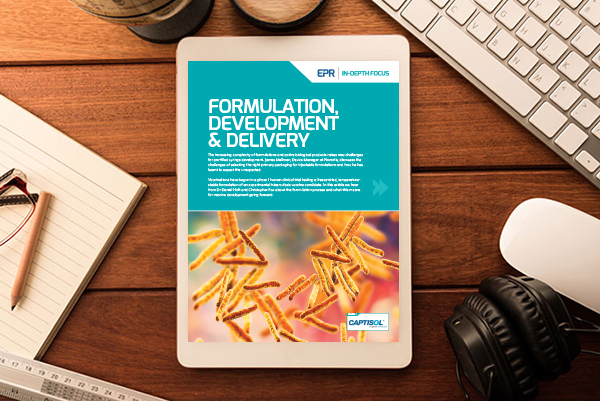 Ever more complex formulations and active biological products raise new challenges for pre-filled syringe development. In his article, James Mellman, Device Manager at Novartis, discusses the challenges of selecting the right primary packaging for injectable formulations and how he has learnt to expect the unexpected.

 

Vaccinations have begun in a phase I human clinical trial testing a freeze-dried, temperature-stable formulation of an experimental tuberculosis (TB) vaccine candidate. In an article by Nikki Withers we hear from Dr Daniel Hoft and Christopher Fox about the formulation process and what this means for vaccine development going forward.