QA/QC & Analytical Techniques In-Depth Focus 2019
Analytical techniques for QA/QC purposes are integral to the safe production of therapeutics. This in-depth focus looks at Raman spectroscopy for amorphous phase analysis and discusses the viable but non-culturable (VBNC) state of bacteria in environmental monitoring.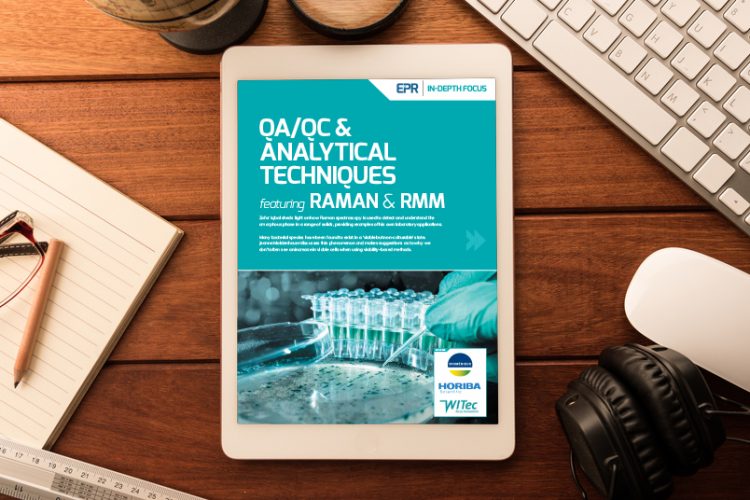 Zafar Iqbal sheds light on how Raman spectroscopy is used to detect and understand the amorphous phase in a range of solids, and provides examples of his own laboratory applications.
Jeanne Moldenhauer discusses the phenomenon of many bacterial species being found to exist in a viable but non-culturable (VBNC) state and suggests possible reasons for why we don't often see an increase in viable cells when using viability-based methods.
Issue
Related topics
Analytical techniques, Biopharmaceuticals, Cell culture automation, Drug Development, Drug Manufacturing, Drug Safety, Handheld Raman, Imaging, Manufacturing, Microbial Detection, Microbiology, Microscopy, Process Analytical Technologies (PAT), QA/QC, Raman Spectroscopy