Three decades of pharmaceutical excellence: CPhI Worldwide
CPhI Worldwide will return for its 30th year on 5-7 November 2019 at Messe Frankfurt in Frankfurt, Germany.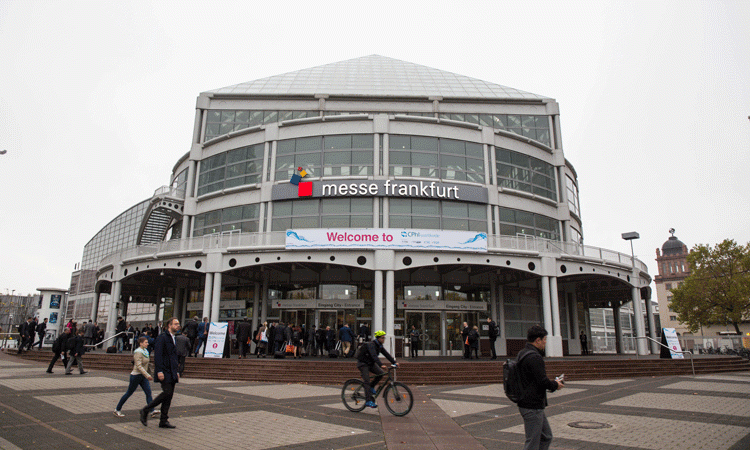 Event Overview and Highlights
CPhI Worldwide will return for its 30th year on 5-7 November 2019 at Messe Frankfurt in Frankfurt, Germany. The event unites the pharma industry, with six events covering all aspects of the supply chain – from ingredients and FDF to machinery, packaging, outsourcing and biopharmaceuticals.
As the world's largest pharmaceutical exhibition, CPhI Worldwide provides the foremost setting to network and source cost-effective pharma solutions from all over the world. Marking another record-breaking year for the exhibition, 2019 sees over 45,000 attendees and 2,500 international exhibitors.
Co-located sub-events
Attendees will have access to a number of co-located events throughout the weekend, providing further opportunity to locate exhibitors and easily meet their business needs.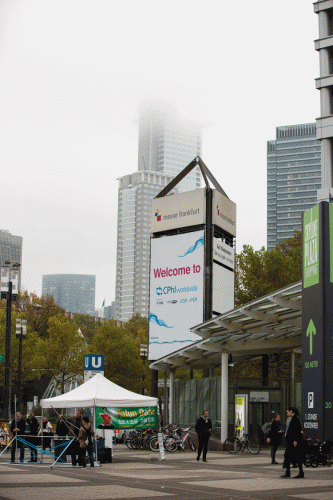 P-MEC provides the only European platform to focus on pharmaceutical machinery this year, as it is the only European event this year dedicated to pharmaceutical equipment and access to pharma machinery, technology and equipment. Machinery is now a prominent component in the development of new therapies as a consequence of a changing pipeline, the rise of biologics and continuous processing.
InnoPack brings together pharmaceutical packaging & drug delivery systems, uniting buyers and suppliers from the packaging and pharmaceutical industries. Exhibitors will highlight global packaging solutions in addition to the latest innovations and products in the industry.
ICSE is a platform that connects outsourcing providers, manufacturers and service experts from across the pharmaceuticals industry. It attracts exhibitors from logistics & cold chain, bio services, (pre) clinical trials, CRO, clinical data management, analytical and lab services and CDMOs.
Finished Dosage Formulation (FDF) brings together companies involved in every aspect of the finished dosage supply chain, from big pharma and CMOs to in/out licensing and dossier specialists, end-product distributors and end-user agents. From powders and pills to capsules and creams, visitors will find their finished formulations at FDF.
BioProduction Congress focuses on bioprocessing and biomanufacturing and is the first year in which the event will be co-located at CPhI Worldwide.  BioProduction is an excellent opportunity to increase company profiles, launching new products and expanding business development opportunities. The entire spectrum of biopharmaceutical development and production will be represented at the event, and 160 companies from over 30 countries across Europe, North America and Asia will be present.
Extras and additional features
The free-to-attend Pharma Insight Briefings will run throughout each of the three Pharma Insight Briefing theatres covering CPhI, ICSE and InnoPack/P-MEC industries – spanning some 60+ seminars.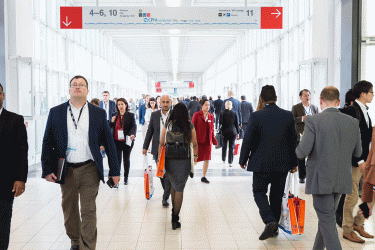 Two new podiums will be introduced this year: Natural Extracts and World of Pharma, providing two days of discussions and debate. Natural Extracts will cover global trends across nutraceuticals, natural ingredients and holistic health, with in-depth sessions running across Tuesday and Wednesday. World of Pharma will focus on regional trends, market dynamics and regulatory updates for the UK, Africa/Middle East, US, China, India, Korea and Japan. The Innovation Gallery will highlight particularly interesting and innovative products and solutions – providing an opportunity to discover novel pharmaceutical developments in packaging and drug delivery solutions. The Women in Leadership Forum will take place for the sixth year in a row – this year's forum will focus on building a "future-fit" workplace, reviewing challenges with current dynamics and asking how to create an environment where everybody can achieve their full potential. The M&A Forum will include analysis of M&As in 2019 and 2020, and explore how these will affect small companies.
Awarding Excellence
The CPhI Pharma Awards have been recognizing innovation in the Pharmaceutical industry since 2003 by celebrating ground breaking thinkers and creators that drive the industry forward. There are 12 award categories open to all Pharmaceutical and Bio-pharmaceutical companies engaged in the design, development, manufacture and distribution of large and small molecule drug products.