EC approves KTE-X19 for treatment of mantle cell lymphoma
KTE-X19, an investigational CAR T-cell therapy, has been granted marketing authorisation by the European Commission.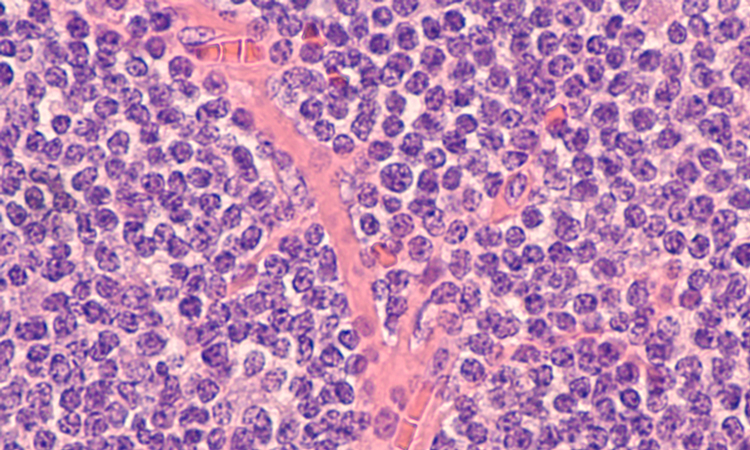 The European Commission (EC) has granted marketing authorisation for KTE-X19, an investigational chimeric antigen receptor (CAR) T-cell therapy for the treatment of adult patients with relapsed or refractory mantle cell lymphoma (MCL).
The authorisation, given to Kite, a Gilead Company, is now under evaluation by the European Medicines Agency (EMA).
The decision was supported by data from the single arm, open-label, multicentre Phase II ZUMA-2 trial, which demonstrated an overall response rate of 93 percent, with 67 percent of patients achieving a complete response.
KTE-X19 is an investigational, autologous, anti-CD19 CAR T-cell therapy. The drug uses the XLP™ manufacturing process that includes T-cell selection and lymphocyte enrichment. Lymphocyte enrichment is a necessary step in certain B-cell malignancies in which circulating lymphoblasts are a common feature.
"Relapse rates in MCL remain overwhelmingly high and there is a significant need for new therapies that may improve patients' prognosis," said Dr Ken Takeshita, Kite's Global Head of Clinical Development.
Although not yet approved anywhere globally, KTE-X19 has previously been granted Priority Medicines (PRIME) designation by the EMA.
The Phase II ZUMA-2 trial is ongoing. The drug is currently also in Phase I/II trials in acute lymphoblastic leukaemia (ALL), mantle cell lymphoma (MCL) and chronic lymphocytic leukaemia (CLL).