Inhaled formulation of remdesivir to be tested as COVID-19 treatment
Gilead Sciences has said it will initiate clinical trials in August to test an inhaled formulation of remdesivir, a potential COVID-19 therapy.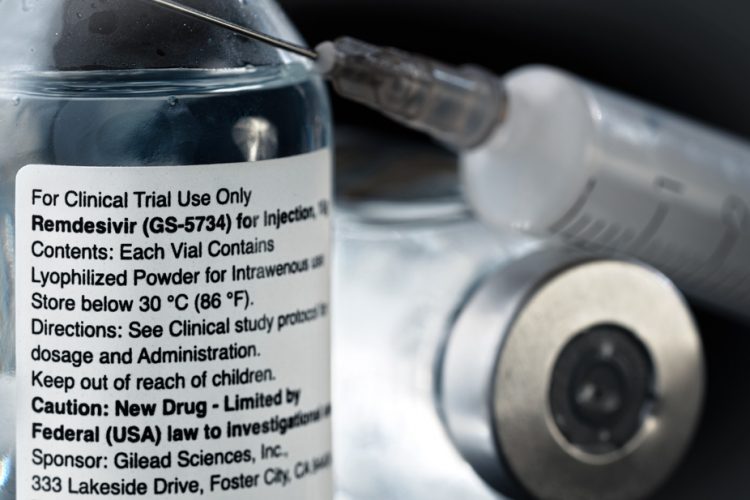 Gilead Sciences has announced that it has planned clinical trials to test its potential COVID-19 therapeutic, remdesivir, in an inhaled formulation. The company hopes to initiate these studies in August. 
Remdesivir is currently given to patients intravenously through daily infusions in hospital. According to the company, an inhaled formulation would be taken through a nebuliser, which could potentially allow for easier administration outside the hospital and at earlier stages of disease, by more patient populations. 
Daniel O'Day, Chairman and Chief Executive Officer of Gilead, said that as part of this next wave of clinical development, the company will study remdesivir in treating COVID-19 earlier in the disease and in combination with other therapies.
"Based on our knowledge of the disease so far, it seems that in the earlier stages of COVID-19, the virus itself is the primary driver of illness. In the later stages, the body's inflammatory response may cause some of the most life-threatening aspects of the disease. It is important, therefore, to have tools that can work together to fight both aspects of the disease: an antiviral to target the virus itself and another therapy to tackle the inflammatory response. We have been keen to explore how remdesivir might work when combined with anti-inflammatory agents, particularly in the most severely ill patients," said O'Day. 
Over the coming months, Gilead will obtain results from studies of remdesivir with two immune modulators; one study with the JAK inhibitor baricitinib and a second with the IL-6 receptor antagonist tocilizumab.
The company will also conduct trials using intravenous infusions in outpatient settings such as infusion centres and nursing homes.
Gilead also expects to have more than two million remdesivir treatment courses manufactured by the end of the year and many millions more by 2021.