EUA requested for potential COVID-19 respiratory failure treatment
An Emergency Use Authorization (EUA) request for the use of RLF-100™ (aviptadil) in critical COVID-19 patients was submitted to the US FDA.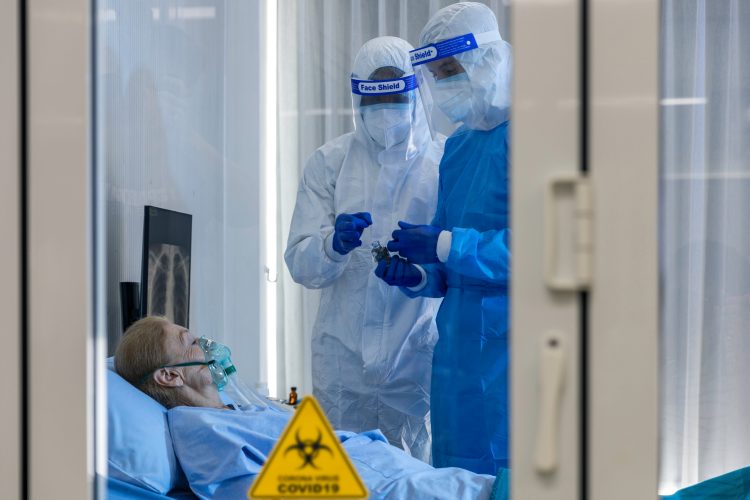 NeuroRx Inc, has submitted a request to the US Food and Drug Administration (FDA) for an Emergency Use Authorization (EUA) for the use of RLF-100™ (aviptadil) in critical COVID-19 patients who are receiving intensive care and who have exhausted all approved treatments.
RLF-100 is a formulation of Vasoactive Intestinal Polypeptide (VIP), a peptide produced throughout the body that is highly concentrated in the lungs. VIP has been shown to have potent anti-inflammatory/anti-cytokine activity in animal models of respiratory distress, acute lung injury and inflammation. Because COVID-19 mortality is in part due to respiratory distress and VIP receptors are also expressed on lung cells (alveolar type 2 cells) which are impacted by SARS-CoV-2 infection, it is hoped the drug could benefit critical COVID-19 patients. Intravenous and inhaled delivery methods for the drug have already been granted Investigational New Drug (IND) authorisation by the FDA for the treatment of COVID-19.
The company's EUA submission is based on a study comparing COVID-19 patients treated with RLF-100™ (n=21) to those receiving maximal standard of care treatment (n=30) in the same ICU by the same medical staff.  Patients treated with RLF-100™ demonstrated a three-fold advantage in survival, recovery from respiratory failure and other parameters indicative of meaningful clinical improvement.  Hypotension was seen in two aviptadil patients and was successfully managed with pressors.  Diarrhea was seen in 4/21 aviptadil-treated patients and 3/30 control patients.  The results have been submitted to a peer-reviewed journal.
"The EUA application covers the same type of patients whom FDA has already allowed to receive treatment under the Expanded Access protocol authorised by the Agency in July. Tragically, we have found that many patients who might benefit from the Expanded Access protocol are hospitalised in centers that do not allow patients access to investigational drugs," said Jonathan Javitt, MD, MPH, Chairman and Chief Executive Officer of NeuroRx. "Our staff is working around the clock to address requests for RLF-100™ under the appropriate mechanism.  All too often, patients of color and those of lower socioeconomic status are denied access."
The FDA criteria for EUA, is that the drug is safe and may be effective for the application. EUA may only be granted in circumstances where the Secretary of Health and Human Services has declared a Public Health Emergency, as is true with the COVID-19 pandemic.