UK and US could administer first approved COVID-19 vaccines next month
Both the UK and US have said that, if approved, the Pfizer and BioNTech COVID-19 vaccine could be administered to people as early as December.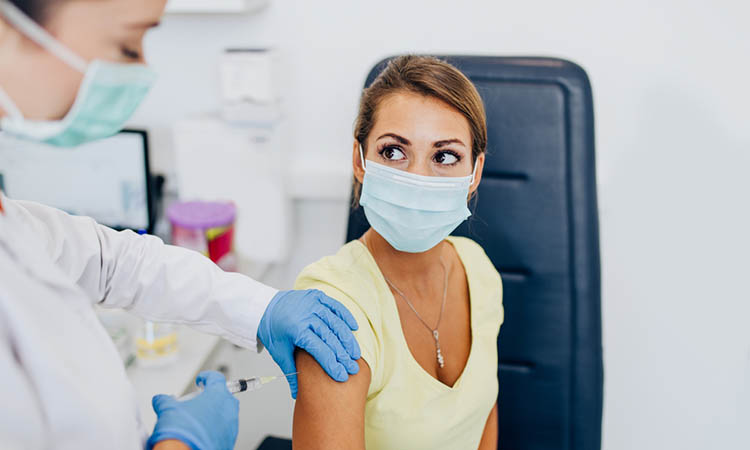 COVID-19 vaccination programmes could begin next month in both the UK and the US, official sources have said. 
In a Downing Street coronavirus briefing on the BBC, the UK's Health Secretary Matt Hancock said that the National Health Service (NHS) is setting up coronavirus vaccination centres across the country in preparation for any prophylactic being approved. 
The government has asked the Medicines and Healthcare products Regulatory Agency (MHRA) to assess the Pfizer-BioNTech COVID-19 vaccine candidate, BNT162b2. If this is approved, it could be rolled out in December, Hancock said. However, he emphasised that the bulk of the vaccination rollout would be in 2021. 
"The NHS is in the process of establishing vaccination centres across the country that can manage the logistical challenge of needing to store the Pfizer-BioNTech vaccine at -70°C. In addition it is establishing vaccination hubs in hospitals for NHS staff. These two routes are likely to comprise the bulk of the campaign this side of the new year. Then there will be a community rollout involving GPs and pharmacists," said Hancock. "Everyone wants to know about the timing and the speed of the rollout. That will depend on the speed at which the vaccines can be manufactured. We know that the manufacturing process for all vaccines is difficult and uncertain so I've asked the NHS to be ready to deploy at the speed at which the vaccine can be produced."
Meanwhile in the US, Dr Moncef Slaoui, the head of the government's effort to develop a vaccine against COVID-19, said the first coronavirus vaccines could be administered as soon as 11 December. 
As stated in an interview on CNN, Slaoui said that if Pfizer and BioNTech's COVID-19 vaccine is approved, it could be given to Americans the next day. The companies have submitted an Emergency Use Authorization (EUA) application for their vaccine to the US Food and Drug Administration (FDA). 
"Our plan is to be able to ship vaccines to the immunisation sites within 24 hours from the approval," he told CNN.
However, Slaoui also said that he expects children will be able to receive the COVID-19 vaccine in the middle of next year, potentially May. As clinical trials have only tested the Pfizer and BioNTech vaccine in children as young as 12, Slaoui said the FDA may only approve the vaccine for use in 18 year olds and older. He said that the US government is planning to run clinical trials into younger adolescents and then toddlers and infants on an expedited basis in the coming months.