COVID-19 S-Trimer vaccine candidates show promise in early trials
When adjuvanted with GSK's pandemic adjuvant system, the S-Trimer vaccine candidates induced the production of neutralising antibodies in all trial participants.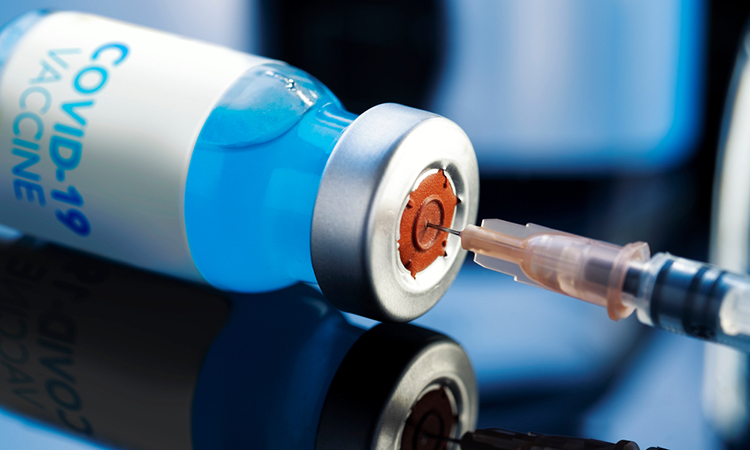 Clover Biopharmaceuticals has announced that its protein-based COVID-19 S-Trimer vaccine candidates, in combination with adjuvants from either GSK or Dynavax, induced strong immune responses and had favourable safety and tolerability profiles in 150 adult and elderly Phase I trial participants.
The Phase I trial was a randomised, observer-blind, placebo-controlled study to assess the safety, reactogenicity and immunogenicity of the adjuvanted COVID-19 S-Trimer vaccine candidates formulated with different antigen levels. No serious adverse events related to the vaccine candidates were reported and the majority of adverse events were mild and transient.
According to the company, when formulated with GSK's pandemic adjuvant system, the S-Trimer induced neutralising antibody titers in 100 percent of participants at the selected 9µg S-Trimer dose in both adult and elderly groups (geometric mean titers [GMT] were >1:1,800). When adjuvanted with Dynavax's CpG-1018 and alum, the vaccine again induced neutralising antibodies in 100 percent of adult participants at the selected 30µg S-Trimer dose (GMT >1:1,000). However, only 88 percent of elderly recipients had neutralising antibody titers. Strong Th1 cell-mediated immune responses were also observed for the vaccine candidates with either adjuvant.
Based on the positive Phase I results, Clover and its partners expect to initiate a global Phase II/III efficacy study of the S-Trimer vaccine candidate in combination with GSK's pandemic adjuvant system in December 2020. The company also intends to initiate a separate clinical trial of the S-Trimer vaccine candidate in combination with Dynavax's advanced CpG 1018 adjuvant plus alum in the first half of 2021.
The company also stated that the preliminary results from their stability studies show that S-Trimer is stable at two to eight degrees Celsius for at least six months, or at room temperature and 40o C for at least one month. Thus, the enterprise said this ability to store it at standard refrigeration temperatures could make S-Trimer vaccines more suitable for broad global distribution.
Joshua Liang, Chief Executive Officer of Clover Biopharmaceuticals, said: "With positive results from our Phase I clinical trial demonstrating strong neutralising immune responses and favourable safety profiles, we look forward to moving our COVID-19 vaccines into the final stages of clinical development. Combined with our ability to potentially produce more than one billion doses of antigen annually and the stability of our vaccines under standard refrigeration conditions, our adjuvanted COVID-19 S-Trimer vaccines are positioned to be well-suited for worldwide distribution. We and our collaborators are steadfast in our commitment to the development of safe, effective and accessible COVID-19 vaccines for the global population."
The Phase 1 clinical trial was funded by the Coalition for Epidemic Preparedness Innovations (CEPI).
COVID-19 S-Trimer vaccine
S-Trimer is a vaccine candidate which includes trimeric SARS-CoV-2 Spike (S) protein subunits. SARS-CoV-2 uses the trimeric S protein on its surface to infect human cells by binding to the human angiotensin-converting enzyme 2 (ACE2). S-Trimer resembles the native trimeric viral S protein and is produced via a rapid mammalian cell-culture based expression system.