NICE recommends Beovu (brolucizumab) for treatment of wet AMD
NICE has issued final guidance recommending Beovu (brolucizumab) to treat wet age-related macular degeneration in adults.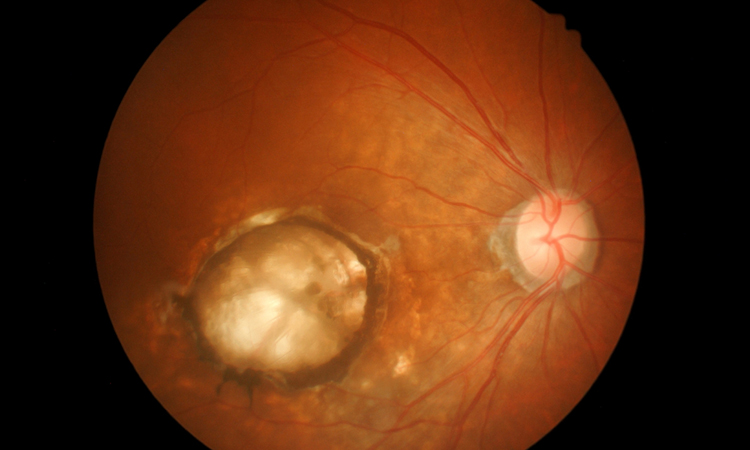 The UK National Institute for Health and Care Excellence (NICE) has issued final guidance, also known as Technology Appraisal Guidance (TAG), recommending Beovu® (brolucizumab) as an option in the National Health Service (NHS) for the treatment of neovascular (wet) age-related macular degeneration (AMD) in adults. 
According to Novartis, which produces the drug,  the guidance was based on findings from the Phase III HAWK and HARRIER clinical trials, in which brolucizumab met the primary endpoint, demonstrating gains in best-corrected visual acuity (BCVA) from baseline that were non-inferior to aflibercept at week 48. Approximately 30 percent of patients treated with brolucizumab gained at least 15 letters at week 48. Vision gain was seen as early as four weeks into the trial and sustained over the remainder of the trial.
In wet AMD, faulty blood vessels leak fluid and blood in the back of the eye, which can permanently scar the macula. If this fluid is left untreated, central vision will gradually get worse. Brolucizumab works by suppressing the growth of these abnormal blood vessels, reducing the potential for fluid and blood leaking into the retina.
Brolucizumab is a clinically advanced humanised single-chain antibody fragment (scFv). scFvs are sought after in drug development due to their small size, tissue penetration, rapid clearance from systemic circulation and drug delivery characteristics. In pre-clinical studies, brolucizumab inhibited activation of VEGF receptors through prevention of the ligand-receptor interaction. Increased signalling through the VEGF pathway is associated with pathological ocular angiogenesis and retinal edema. Inhibition of the VEGF pathway has been shown to inhibit the growth of neovascular lesions and suppress endothelial cell proliferation and vascular permeability.
"NICE's guidance represents an important development for people in England and Wales living with wet AMD. This decision not only means people with wet AMD have access to a treatment option that has the potential to maintain their vision, but also offers to help minimise treatment burden and hospital visits," said Chinmay Bhatt, Managing Director UK, Ireland & Nordics for Novartis Pharmaceuticals. "This is more vital than ever to help relieve pressure on healthcare systems. We are working closely with the NHS to ensure eligible patients can start benefiting from brolucizumab as soon as possible."