ASC40 meaningfully reduces liver fat in Phase II NASH trial
ASC40 reduced liver fat and significantly lowered an enzyme associated with liver inflammation in nonalcoholic steatohepatitis (NASH) patients.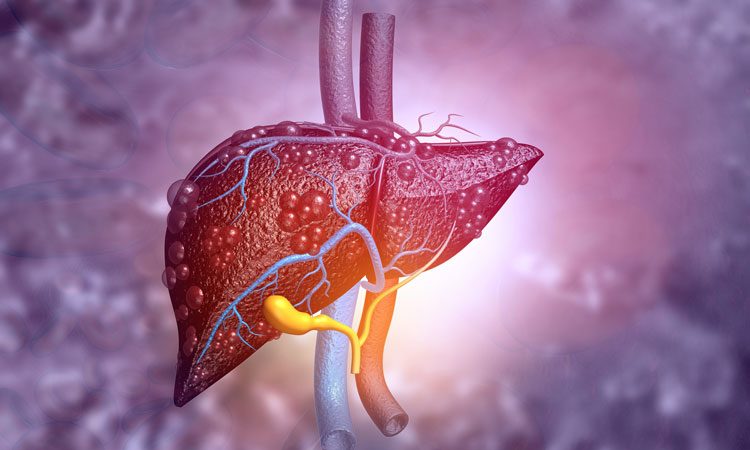 Preliminary Phase II data indicate that the oral, once-daily fatty acid synthase (FASN) inhibitor ASC40 (TVB-2640 outside of China) meaningfully reduced liver fat in over 50 percent of the nonalcoholic steatohepatitis (NASH) patients treated.
NASH is inflammation and damage to the liver caused by the build-up of lipids. If left untreated the destruction can result in liver scarring, cirrhosis and eventually organ failure.
The results are from the China cohort of a Phase II randomised, placebo-controlled trial and were reported by Gannex Pharma Co. and Sagimet Biosciences Inc. The cohort evaluated the safety and efficacy of once-daily dosing of 50mg of ASC40 or matching placebo for 12 weeks in 30 patients with NASH. Trial participants were required to have at least eight percent liver fat at baseline, as measured by magnetic resonance imaging-proton density fat fraction (MRI-PDFF), and evidence of stage F1 to F3 liver fibrosis on liver biopsy or characteristics of metabolic syndrome.
In the trial, treatment with ASC40 resulted in a 28.2 percent relative reduction in liver fat, compared to a reduction of 11.1 percent in the placebo group. According to investigators, at least 50 percent of those treated with ASC40 achieved a ≥30 percent reduction in liver fat. ASC40 also demonstrated a statistically significant 29.8 percent decrease in ALT, a liver enzyme associated with inflammation. In 63 percent of patients on ASC40, ALT decreased by 17U/L or greater, which has been shown to correlate with liver biopsy response in NASH patients.
ASC40 was well tolerated with no serious adverse events. All treatment emergent adverse events were grade 1 or 2 and there were no statistically significant changes in serum triglycerides.
According to the enterprises, these results are consistent with those of the US cohort, previously reported in November 2020.
"I am pleased that the first Phase II NASH trial in mainland China has been completed on schedule and resulted in positive data," said Dr Junping Shi, Deputy Dean of the Affiliated Hospital of Hangzhou Normal University; Deputy Leader of the Fatty Liver and Alcoholic Hepatology Group of the Chinese Medical Association Hepatology Branch; and principal investigator of ASC40 (TVB-2640) Phase II trial in China. "Based on the positive Phase II data, we have selected doses for the Phase IIb/III NASH trial in China."
ASC40 (TVB-2640 outside of China) is an orally bioavailable, potentially first-in-class FASN inhibitor. FASN is a key enzyme in the de novo lipogenesis (DNL) pathway that is responsible for the synthesis of excess fat and activation of fibrogenic and inflammatory mechanisms in the liver of patients with NASH. In preclinical models, Sagimet demonstrated that blocking FASN not only reduces liver fat, but directly reduces fibrosis and inflammation – addressing three major drivers of NASH.