CAR T therapy achieves high remission rate in acute lymphoblastic leukaemia trial
Trial data shows 71 percent of adult B cell acute lymphoblastic leukaemia patients receiving Tecartus® autologous anti-CD19-transduced CD3+ cell infusion achieved complete remission.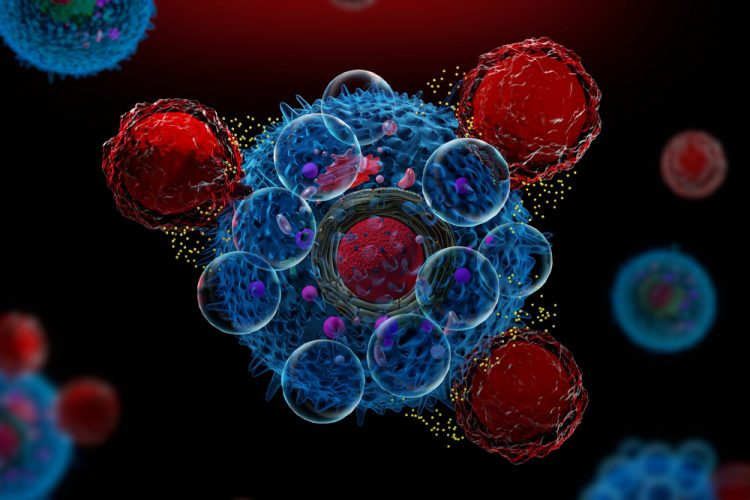 Kite, a Gilead Company, has announced that a primary analysis show 71 percent of adult patients with relapsed/refractory B cell acute lymphoblastic leukaemia (ALL) who received its autologous anti-CD19-transduced CD3+ cells (Tecartus®, formerly KTE-X19) achieved complete remission.
"Outcomes in adults with acute lymphoblastic leukaemia are poor relative to what is observed in children, with less than half of people over 20 years of age expected to survive the illness. It is on this background that chimeric antigen receptor (CAR) T-cell therapy with autologous anti-CD19-transduced CD3+ cells was tested in adults with relapsed B-ALL in ZUMA-3," commented Dr Bijal Shah, ZUMA-3 investigator and medical oncologist, Moffitt Cancer Center, US. "In this international, multi-centre study, we observed an overall complete remission rate of 71 percent. Importantly, the majority of these remissions were associated with undetectable minimal residual disease."
In the pivotal Phase II portion of the Phase I/II ZUMA-3 trial, 71 patients with relapsed/refractory disease were enrolled. Among treated patients (n=55), 47 percent had received three or more prior therapies. At a median follow-up of 16.4 months, 71 percent of treated patients had achieved overall complete remission, defined as complete remission (CR) or CR with incomplete haematological recovery (CRi), with 31 percent in ongoing remission at data cut-off. Additionally, 97 percent of those responders had deep molecular remission, with undetectable minimal residual disease (MRD).
In the study, median overall survival (OS) among all responders was not reached. Among 25 patients with prior blinatumomab treatment, the CR/CRi rate was 60 percent. Among all treated patients, median duration of remission (DOR) was 12.8 months, relapse-free survival (RFS) was 11.6 months and OS was 18.2 months.
Grade ≥3 adverse events occurred in 95 percent of patients, with anaemia (49 percent) and pyrexia (36 percent) most frequently reported. Grade ≥3 cytokine release syndrome (CRS) and neurologic events occurred in 24 percent and 25 percent of patients, respectively, and were generally reversed with treatment. Two Grade 5 treatment–related events occurred: one brain herniation and one case of septic shock.
A separate health-related quality of life analysis found that the majority of patients enrolled in ZUMA-3 experienced improved or stable health-related quality of life up to 12 months after CAR T cell therapy, as measured by EQ-5D score. Mean EQ-5D Index scores were 0.82 at screening with the highest score at month 12 (0.91).- However, the company advised that results should be interpreted with caution due to missing follow-up data for some patients and the small sample size.
The results were presented at the European Hematology Association (EHA) Virtual Annual Congress 2021 and published in The Lancet.