EMA human medicines committee meeting highlights, June 2021
Drugs recommended for approval by the European Medicines Agency's human medicines committee included a gene therapy and two generics, among five others.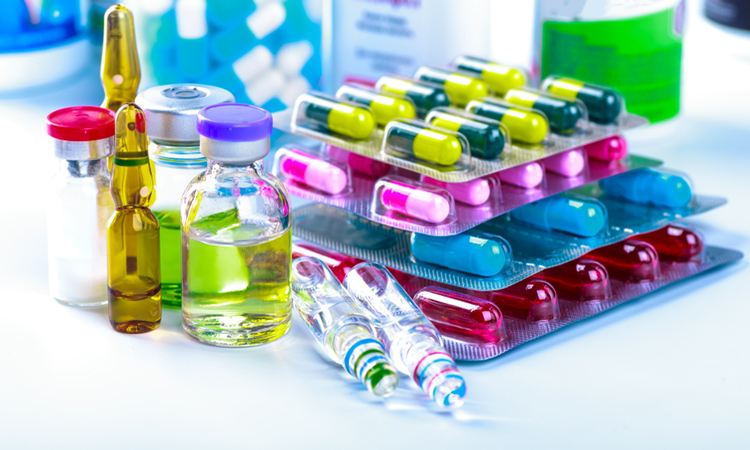 In its latest meeting the European Medicines Agency (EMA)'s Committee for Medicinal Products for Human Use (CHMP) recommended eight medicines for approval, including a gene therapy for relapsed and refractory multiple myeloma and a new treatment for dwarfism.
Approval recommendations
The committee recommended that Abecma (idecabtagene vicleucel), a gene therapy, be granted conditional marketing authorisation for the treatment of adult patients with relapsed and refractory multiple myeloma who have received at least three previous therapies and whose cancer has worsened since receiving the last treatment. Those three therapies must include an immunomodulatory agent, a proteasome inhibitor and an anti-CD38 antibody.
Voxzogo (vosoritide) was also granted a positive opinion for the treatment of achondroplasia in patients aged two years plus whose epiphyses are not closed. Achondroplasia is a condition that impairs bone growth and causes dwarfism.
The CHMP recommended granting Minjuvi (tafasitamab) conditional marketing authorisation for the treatment of adult patients with relapsed or refractory diffuse large B‑cell lymphoma (DLBCL) who are not eligible for autologous stem-cell transplant (ASCT).
Bimzelx (bimekizumab) was recommended for marketing authorisation as a treatment for moderate to severe plaque psoriasis.
Byooviz (ranibizumab) was granted a positive opinion for the treatment of neovascular (wet) age-related macular degeneration, visual impairment due to diabetic macular oedema, proliferative diabetic retinopathy, visual impairment due to macular oedema secondary to retinal vein occlusion (branch RVO or central RVO) and visual impairment due to choroidal neovascularisation.
The committee also gave Evrenzo (roxadustat) a positive opinion for the treatment of anaemia symptoms in patients with chronic kidney disease.
Two generic medicines were also recommended for marketing authorisation:
Abiraterone Mylan (abiraterone acetate) for the treatment of metastatic prostate cancer and Fingolimod Mylan (fingolimod) for the treatment of relapsing-remitting multiple sclerosis with high disease activity.
Negative recommendation on a new medicine
The CHMP adopted a negative opinion on the marketing authorisation application for Flynpovi (eflornithine/sulindac). Flynpovi was developed as a medicine to treat adults with familial adenomatous polyposis (FAP). This decision was based on several factors:
Efficacy – studies failed to show Flynpovi delays the occurrence of a first FAP-related event compared to each of its active substances (eflornithine and sulindac) used alone; that the drug was not compared to placebo or standard of care; and that neither eflornithine nor sulindac alone have previously shown clear benefits in treating this condition.
Safety – insufficient data to confirm long-term safety, given that Flynpovi is intended as a life-long treatment, and the company did not provide sufficient data to demonstrate that Flynpovi is not genotoxic.
Indication extensions
Six medicines were recommended for extensions of therapeutic indication by the CHMP, including Edistride, Forxiga, Galafold, Opdivo, Rinvoq and Xeljanz.
Withdrawal of application
An application to extend the use of Esbriet (pirfenidone) to include the treatment of unclassifiable interstitial lung disease (UILD) was withdrawn by the company.
EMA starts review of anxiety medicine Stresam
On the request of the French medicines agency, EMA has started a review of Stresam (etifoxine), a medicine authorised in some EU countries for the treatment of anxiety disorders.
The review will analyse whether the benefits of Stresam are sufficient in the context of its risks. This follows a new study (AMETIS) showing the effectiveness of Stresam in treating adjustment disorders (difficulty coping with a stressful event) with anxiety was similar to placebo. Additionally, the CHMP will review the available safety data for Stresam, including data from the AMETIS study and that collected through safety monitoring. It has been found that some rare but serious side effects were still occurring, despite measures taken in 2014 to minimise their risk, these include serious skin reactions, liver damage, uterine bleeding between menstrual periods (mainly in women using oral contraceptives) and inflammation of the gut (lymphocytic colitis).