Pfizer appoints Roche's Dr William Pao as new Chief Development Officer
Dr William Pao will assume his role as Executive Vice President and Chief Development Officer at Pfizer in March 2022, replaced at Roche by Dr Hans Clevers.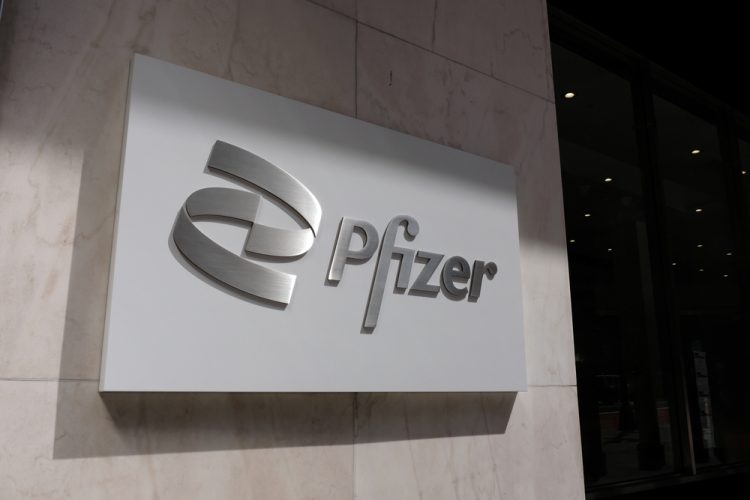 [Credit: Molly Woodward/Shutterstock.com].
Pfizer announced that, as of 21 March 2022, Dr William Pao will become the company's Executive Vice President and Chief Development Officer (CDO). Dr Pao leaves his role at Roche, Head of Roche Pharma Research and Early Development (pRED), to Dr Johannes (Hans) Clevers.
Dr Pao succeeds Rod MacKenzie as CDO, MacKenzie recently announced his intent to retire after a 35-year career at Pfizer but will continue until "a seamless transition is completed".
As pRED at Roche since 2018, Dr Pao oversaw the discovery and early development of a portfolio of new molecular entities to treat diseases related to cancer, neuroscience, ophthalmology, rare diseases, immunology, infectious diseases, and rare blood disorders, across seven global sites. He was also a member of Roche's Enlarged Corporate Executive Committee.
We are excited to announce that William Pao, M.D., Ph.D., will join us as Chief Development Officer and Executive Vice President on March 21!

➡️ https://t.co/rho6lvMgYZ pic.twitter.com/QdH1vlvA5l

— Pfizer Inc. (@pfizer) February 1, 2022
At Pfizer, Dr Pao will oversee the Company's Global Product Development organisation, which is responsible for the clinical development and advancement of the company's pipeline of innovative medicines in inflammation and immunology, internal medicine, hospital, oncology and rare disease, as well as regulatory affairs in support of Pfizer's R&D pipeline and portfolio of marketed therapies.
Dr Pao will be a member of Pfizer's Executive Leadership Team reporting to Chairman and Chief Executive Officer (CEO), Dr Albert Bourla.
"We are delighted to welcome William Pao to our executive leadership team in this crucial role as we enter the next era of innovation at Pfizer. Throughout his impressive career, William has amassed extensive clinical and deep scientific expertise that make him the ideal leader to continue our pursuit of both cutting-edge science and breakthrough medicines and vaccines for the benefit of patients and society," commented Dr Bourla.
Meanwhile, at Roche, Dr Hans Clevers will step down from his 2019 appointment to the Board of Directors to become d the new Head of Roche pRED effective 18 March 2022, Dr Pao's leaving date.
Dr Clevers will also become a member of the enlarged Corporate Executive Committee and be based in Basel. A successor to his board position will be identified and announced at a later date.
Roche's CEO Severin Schwan commented: "Having had the opportunity to work closely with Hans Clevers as a member of the Roche Board, I could not be more pleased to have him as the new leader for pRED. His outstanding scientific credentials, collaborative and pragmatic style, and excellent leadership will enable our continued success and strong momentum towards translating science into medicines for patients around the world in the years ahead."
Schwan further added: "William Pao has been instrumental in the transformation of our pRED organisation and has significantly strengthened and diversified our research and development portfolio. My sincerest gratitude goes to him for all that he has contributed to Roche and for patients. I wish him only continued success for the future."
Commenting on his appointment Dr Pao stated: "Through courage and determination, Pfizer has saved millions of lives through its breakthrough science, especially in the past two years, with the delivery of both a COVID-19 vaccine and treatment. Building on this strong momentum, I am honoured to assume the leadership of Pfizer's Global Product Development organisation to help bring the next transformative medicines to the world faster."
What does Dr Clevers say? Find his latest tweet below!
Entered my first academic lab in 1978. Fond memories of >40 years in science with great colleagues at public institutions in Kenya, the US and in my country, the Netherlands. Excited to step into the pharma world as head of research/early development at Roche, Basel in March

— Hans Clevers (@HansClevers) February 1, 2022