CHMP meeting highlights – March 2023
In the European Medicines Agency's March human medicines committee meeting, nine new medicines were recommended, including one for multiple sclerosis.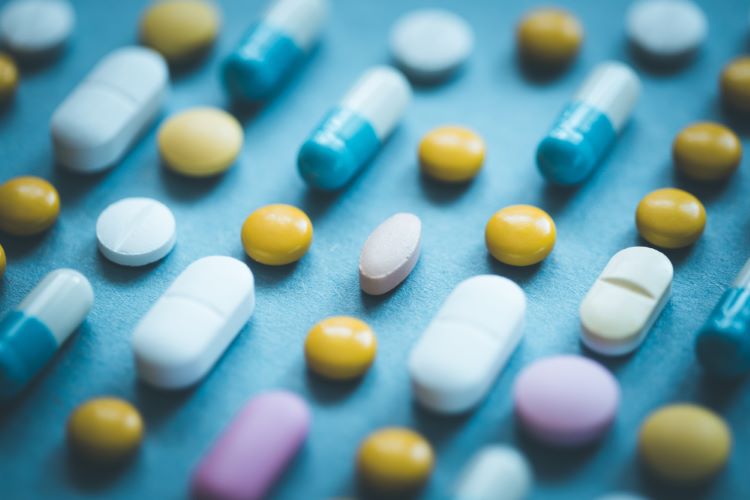 Nine new medicines were recommended for approval in the European Medicines Agency (EMA)'s Committee for Medicinal Products for Human Use (CHMP) March meeting, 
Medicines recommended for approval at the CHMP meeting
The CHMP recommended authorising the COVID-19 vaccine Bimervax (previously COVID-19 Vaccine HIPRA) as a booster in individuals over 16 years old, who have previously been vaccinated with a mRNA COVID-19 vaccine. It is the eighth vaccine recommended in the European Union (EU) for COVID-19.
The committee adopted a positive opinion for Briumvi (ublituximab) for relapsing multiple sclerosis (MS). In this disease, inflammation in the brain and spinal cord destroys the nerves and the protective coating around nerves.
Omvoh (mirikizumab) received a positive opinion from the CHMP for moderately to severely active ulcerative colitis (UC).
The committee recommended granting a paediatric-use marketing authorisation (PUMA) for Pedmarqsi (sodium thiosulfate) for preventing ototoxicity induced by cisplatin chemotherapy. Ototoxicity is the development of hearing or balance problems due to a medicine. Cisplatin is a chemotherapy used to treat several types of cancer. Pedmarqsi is indicated in patients from one month up to 18 years old with localised, non-metastatic, solid tumours.
The CHMP adopted a positive opinion for Epysqli (eculizumab), a biosimilar medicine for paroxysmal nocturnal haemoglobinuria. It is a rare disorder that results in premature destruction and impaired production of blood cells.
In the meeting, a positive opinion was given to Qaialdo (spironolactone) for refractory oedema, The EMA stated. This condition is a persistent swelling which does not respond to diuretics and sodium restriction. This medicine was submitted as a hybrid application. It relies partly on results of pre-clinical tests and clinical trials of an already authorised reference product and in part on new data.
The committee adopted positive opinions for three generic medicines:
Dabigatran Etexilate Accord (dabigatran etexilate) for the prevention of venous thromboembolic events
Lacosamide Adroiq (lacosamide) for epilepsy
Sugammadex Adroiq (sugammadex) for the reversal of neuromuscular blockade induced by rocuronium or vecuronium.
Recommendations on extensions of therapeutic indication for six medicines
The committee recommended six extensions of indication for medicines already authorised in the EU. These were Breyanzi, Entresto (sacubitril/valsartan) and its duplicate Neparvis, Tenkasi, Ultomiris and Wegovy.
For Ultomiris (ravulizumab), the committee also recommended a new route of administration with a new strength and pharmaceutical form. On 3 April 2023, the treatment was recommended by the CHMP for adults with neuromyelitis optica spectrum disorder (NMOSD) who are anti-aquaporin-4 (AQP4) antibody positive (Ab+). If authorised, Ultomiris would be the first and only approved long-acting C5 complement inhibitor for the AQP4 Ab+ NMOSD in the EU.
On 31 Mar 2023, CHMP adopted a positive opinion for Entresto in treating paediatric heart failure. If approved, it will be the first and only approved therapy for symptomatic chronic heart failure patients aged one to under 18 year old in the EU.
Withdrawals of applications
Three applications for marketing authorisation were withdrawn:
Feraheme, intended for the intravenous treatment of iron deficiency anaemia
Onteeo

for rheumatoid arthritis, active systemic juvenile idiopathic arthritis, juvenile idiopathic polyarthritis, giant cell arteritis, treatment of rheumatoid arthritis, active systemic juvenile idiopathic arthritis, juvenile idiopathic polyarthritis, and COVID-19

Raltegravir Viatris, intended for the treatment of human immunodeficiency virus (HIV-1) infection.
Read the EMA's human medicines highlights 2022 report.