CPHI Pharma Awards 2023 finalists announced
The finalists for CPHI's Pharma Awards 2023 across twelve categories for innovation, manufacturing, sustainability, best start-up initiative and breakthrough digital technologies have been announced.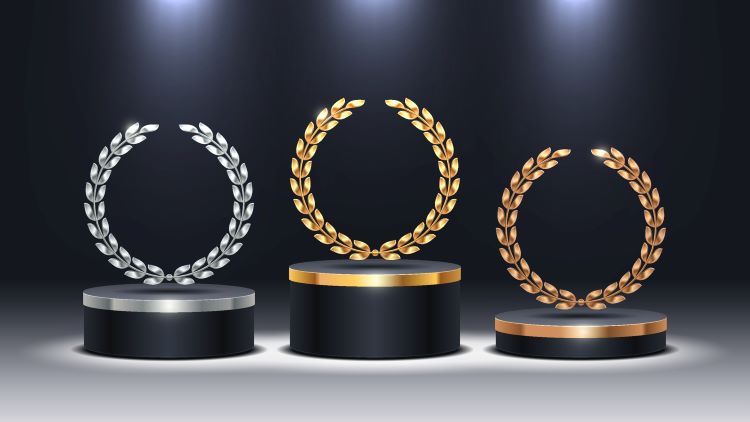 For its 20th anniversary, more than 180 entries across 12 categories have been narrowed down to determine the finalists the upcoming CPHI Pharma Awards.
To recognise the influx of innovation across the pharmaceutical industry, three new categories are included in this year's awards.
The shortlisted finalists of the CPHI awards for 2023 include companies that led by example in sustainable manufacturing, manufacturers and innovators that developed new technologies to advance drug discovery, development and manufacturing.
Award winners will be revealed at a networking reception on the first day of CPHI Barcelona 2023, which is running from 24-26 October.
Are you coming to the CPHI Barcelona 2023? EPR are attending the event – let us know so our team can organise an interview with you or your company, or provide more information on opportunities such as sponsorship.
CPHI finalists for 2023:
Accelerating Innovation
Aurorium: Detergent-free membrane protein solubilisation agents
Azbil Telstar SL: Sublime
CurifyLabs Oy:The MiniLab: 3D printing personalised medicines service platform for pharmacies
Reddy's Laboratories Ltd: Novel In Silico Digital Tools for Reduction of Clinical Studies & Product Development Timelines
KBI Biopharma: PUREcoli™ (part of PUREplatform™ solution)
KEPLER HEALTHCARE PVT LTD :BI-FOLATE SYRUP
Micropore Technologies Ltd : Pathfinder
Quantoom Bioscience: NfinityTM Platform
REACT4LIFE: MIVO® technology
Single Use Support: RoSS.PADL – Homogenising Solution
SK pharmteco: "A modular platform for rapid and flexible Continuous Manufacturing of APIs under cGMP"
Sustainability
Aptar Pharma: APF Futurity™ first metal-free, highly recyclable spray pump
Bachem AG: Multi-column countercurrent solvent gradient purification (MCSGP) for large-scale GMP purification of peptide and oligonucleotide active pharmaceutical ingredients (APIs)
Bormioli Pharma: 100% Recycled PET Bottle for Eludril®
Corning, Incorporated: Corning® Viridian™ Vials
dsm-firmenich: Sustainability Imp'Act Card™
FAMAR: FAMAR's Green Holistic Approach
Rotor Print: Recyclable blister: PET 100 percent
Schneider Electric: Energize: A Program to Increase Access to Renewable Energy for Pharmaceutical Supply Chains
Seqens: Innovative and sustainable paracetamol production process
SUANFARMA: WASTEWATER TREATMENT PLANT
Teva api: Greenhouse Gas (GHG) Emissions Reduction
Drug Delivery & Device
Adalvo: Drug delivery & device Innovation for: Fentanyl; Dalbavancin RTU (ready to use); Lisdexamfetamine Oral Solution; Pregabalin; Rosuvastatin/Candesartan; Ambrisentan/Tadalafil
Amaterasu Lifesciences LLP: SiDMI – Single Dose Anti-Malaria Injection
ApiJEct Systems: ApiJect Prefilled Injector
Ashland: klucel™ xtend HPC
Inoviem Scientific: NPOT® technology
Lonza: Capsugel® Enprotect® enteric drug delivery
Medicsen: Sonophoresis Smartpatch for needle-free drug delivery
MedPharm: MedCast
PA Consulting: ARinject™
West Pharmaceutical Services: The FluroTec 5-10mL Cartridge Plunger, the 13mm NovaPure® Ready to Use Stopper & the Flip-Off® CCS Seal combined offering to support large volume injection
Finished Formulation
Adalvo: Lisdexamfetamine Oral Solution, Nitrofurantoin, Dalbavancin RTU (ready to use); Fentanyl; Rosuvastatin/Candesartan; Ambrisentan/Tadalafil; Semaglutide
HALEWOOD LABORATORIES PVT LTD: ORS with Postbiotic With Zinc
KEPLER HEALTHCARE PVT LTD: Bi-Folate Syrup
Lubrizol Life Science Health: Apisolex Polymer
MedPharm: MedSpray® Patch – in – Can Aerosol Technology
Nanoform: Nanoform's nanoamorphous to nanocrystalline platform
PharmExtracta S.p.A.: Crispact®
ProBiotix Health Plc: CholBiome®CH – Cholesterol-reducing food supplement
Roquette: PEARLITOL® 200 GT – mannitol
Thermo Fisher Scientific: Development of an orally delivered large molecule biologic for clinical trials
Zentiva: Daruph – Dasatinib, our first value-added medicine (VAM) which is a lifesaving oncology treatment indicated to cure Chronic myeloid leukaemia (CML) and Acute lymphoblastic leukaemia (ALL)
Manufacturing Excellence
Reddy's Laboratories LTD: Dr Reddy's digital journey to keep medicines affordable.
FABRX: FABRX's M3DIMAKER pharmaceutical 3D Printer Series
Honeywell Process Solutions: Honeywell Manufacturing Excellence Platform
Hovione: iSDX – a fully automated, scale representative laboratorial spray dryer
Luminary Therapeutics, Inc.: Gamma 2.0 +
Nanoform: Globally unique high-potency nanoparticle GMP production site
Piramal Pharma Solutions: Throughput Improvement in Peptide API manufacturing
SmartSkin Technologies: SmartSkin Pressure and Seal Tightness Drones
Supply Chain Excellence
ACI Group: SCM Software Tool for Pharma Distribution
Authena AG: Authena L1VE 2.0
Catalent: Case Management Services for Cell/Gene Therapies
Cipla: Digital Innovation at Cipla Global Supply Chain
Thermo Fisher Scientific: mySupply Platform
Packaging
Bilcare Limited: Elite PVC-free Compact Barrier Coldform Blister
GASPOROX AB: AutoMAP Pharma
IMA S.p.A.: Croma, continuous tablet coater
Körber Pharma Packaging Materials: Rapid test made out of cardboard
Rotor Print: Recyclable blister: PET 100 percent
Syntegon Technology GmbH: Versynta microBatch
Regulatory
DDReg Pharma Pvt. Ltd.: Technology-enabled regulatory services through Vitalic®
Eurolab (Pty) Ltd.: Eurolabs Exemplary Regulatory and Compliance Practices in Expanding Access to Affordable Oncology Products in Africa
FAMAR: FAMAR Integrated System of Flash Audits: Innovation in auditing
Lambda Therapeutic Research Ltd.: Enhancing Compliance & Data Generation in Clinical Trials through Advanced Software Solutions and EDC Platform
Loftware: Loftware Spectrum for Medical Device
Mitsubishi Chemical Group: The LSG (Life Science Grade) Portfolio – A thermoplastic stock shapes product portfolio for bioprocessing and medical applications
API Development
Catalent: UpTempo℠ AAV Platform Process
CROMAOAK: Multifrequency Liquid Chromatography
IOL CHEMICALS AND PHARMACEUTICALS LIMITED: Sitagliptin phosphate monohydrate
Merck: ChetoSensar™ novel solubilization technology for hydrophobic ADCs
Snapdragon Chemistry, a Cambrex company: Axial Chirality in the Sotorasib Drug Substance: Leveraging a High-Temperature Thermal Racemisation to Recycle the Classical Resolution Waste Stream
Symbio Generrics India Pvt Ltd: EcoPrimeAPI: Revolutionising sustainability, scalability and commercialisation through green chemistry development in API.
At the Heart of Pharma
Accord Healthcare Ltd : Working Together to Make it Better; Driving Healthcare Equity
Eurolab (Pty) Ltd : Eurolab (Pty) Ltd – Health Equity Initiatives
Merck KGaA : Embracing Carers®
Zentiva: Supplying Ibuflam Suspension 40 mg/ml to the German market in crisis situation
Start-Up Initiative
Bionter: Bionter EVE the particle counter
Capa Valve Ltd: Capa Valve
Cellexus International Ltd.: The CellMaker
Congruence Medical Solutions, LLC: High Dose Autoinjector with Injection Pause
CUBICStars, Inc.: CUBIC CRO Service
Dr Ferrer Biopharma: GentleMist Technology
IamFluidics B.V.: Revolutionising microencapsulation with in-air microfluidics technology for next-generation sustainable healthcare solutions.
InSyBio: InSyBio Suite
PHIOGEN: Bacteriophage Therapy
Sonohaler Aps: Sono One, Sono Vx
Zerion Pharma A/S: Dispersome