Cell therapy rejected for aggressive adult lymphoma on the NHS
A CAR-T immunotherapy for adults with an aggressive form of non-Hodgkin lymphoma has been provisionally rejected by the NHS…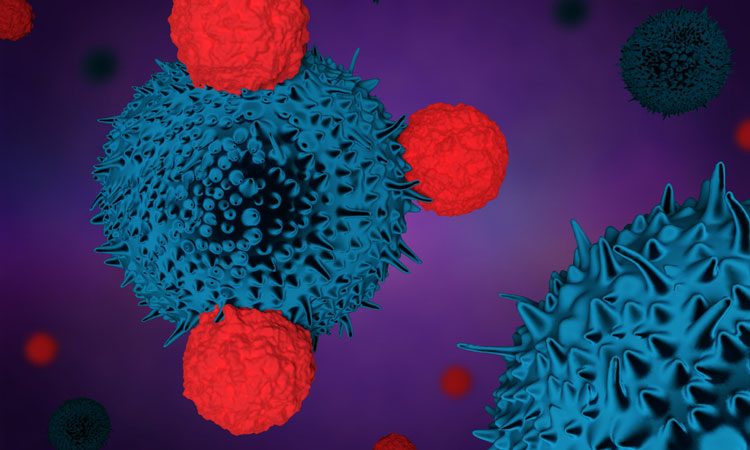 A cancer immunnotherapy has been provisionally rejected as a treatment for adults with an aggressive type of non-Hodgkin lymphoma on the NHS.
The decision will be reviewed by the National Institute for Health and Care Excellence (NICE) in October. 
The treatment, tisagenlecleucel (Kymriah) is a new immune-boosting treatment involving CAR-T cell therapies. These involve taking a patients' own immune cells and modifying them in the lab. The cells are then injected back into the patient, after they have been programmed to identify and attack cancer cells.
It has been trialled in patients with an aggressive type of non-Hodgkin lymphoma who have already had two or more different types of treatment. Results of an unpublished clinical trial indicated that 5 out of 10 patients responded to the treatment. In half of these cases the disease completely disappeared after three months of treatment. The trial involved 93 people in total.
This provisional decision comes after the NHS announced Kymriah would be available for children and young adults with acute lymphoblastic leukaemia on the NHS in England. 
The head of Cancer Research's Policy Development, Emlyn Samuel said the decision was 'disappointing'.
The deciding committee said that although the clinical trial results suggest a good number of patients respond to Kymriah, there's no direct data to compare it with standard chemotherapy treatment. As such, this means that the benefits of Kymriah in comparison with standard treatment are currently not known.
"We face an uncertain time regarding access to CAR T cell therapies for patients with diffuse large B cell lymphoma," said Professor Karl Peggs, a Cancer Research UK-funded immunotherapy expert. "The early results are exciting but remain relatively limited, making it difficult to assess the true benefits of these therapies over existing treatments."
Meindert Boysen, director of the Centre for Health Technology Evaluation at NICE, said: "We have seen promising results for CAR-T therapies in early trials and believe there is great potential for tisagenlecleucel-T to help people who have not responded to other forms of therapy.
"Although we could not recommend tisagenlecleucel-T for adults with lymphoma, we welcome further discussions around the cost-effectiveness of the treatment and engagement with stakeholders."