Investigational cream could help patients with atopic dermatitis
A Phase IIb double-blind trial has shown the success of the topical cream PAC‐14028 for the treatment of atopic dermatitis…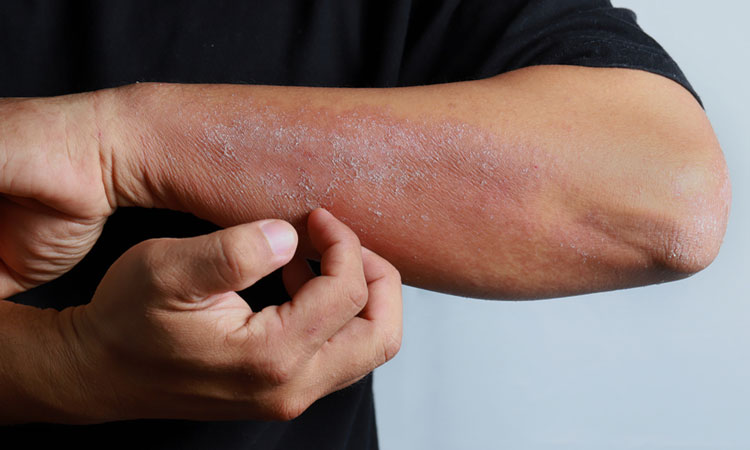 A nonsteroidial topical cream (PAC-14028) could be effective for the treatment of atopic dermatitis – one of the most common forms of inflammatory skin disease.
The 8-week, Phase IIb, double-blind, randomised study looked at patients with mild-to-moderate atopic dermatitis. These patients were randomly given either PAC‐14028 cream 0.1 percent, 0.3 percent, 1.0 percent or vehicle cream twice daily.
The trial involved 194 adults with atopic dermatitis, with an age range between 19 and 70 years. All creams had the same consistency, physical appearance, colour, texture and homogeneity. 
Patients were required to use the amount of cream equal to the size of the last section of their index finger, and apply a thin layer equal to the area of the size of their palm.
The researchers assessed the efficacy of the topical creams using the Investigator's Global Assessment (IGA) success rate, as defined by the percentage of patients with an IGA score of 0 or 1 at week 8. The team also included the secondary efficacy points as the severity Scoring of Atopic Dermatitis (SCORAD) index and Eczema Area and Severity Index (EASI) 75/90.
The results showed that the cream improved clinical symptoms, and had a favourable safety profile.
Previously topical corticosteroids  and topical calcineurin inhibitors have been the treatment for atopic dermatitis, however, topical corticosteroids could provoke significant adverse effects, such as skin atrophy and rebound phnomenon in some patients. Topical calcineurin inhibitors (TCIs) have also been associated with AEs, such as a skin burning sensation and pruritus, with a warning on the labeling about a theoretical risk of malignancy.
The authors of the study wrote how twice-daily application of the PAC‐14028 cream for eight week demonstrated a promising new treatment option for patients with mild-to-moderate atopic dermatitis.
The researchers also mentioned that a Phase III clinical trial is underway to test if the topical medicine is safe and effective in teens and adults.
The study was published in the British Journal of Dermatology.
Related drugs
Related diseases & conditions